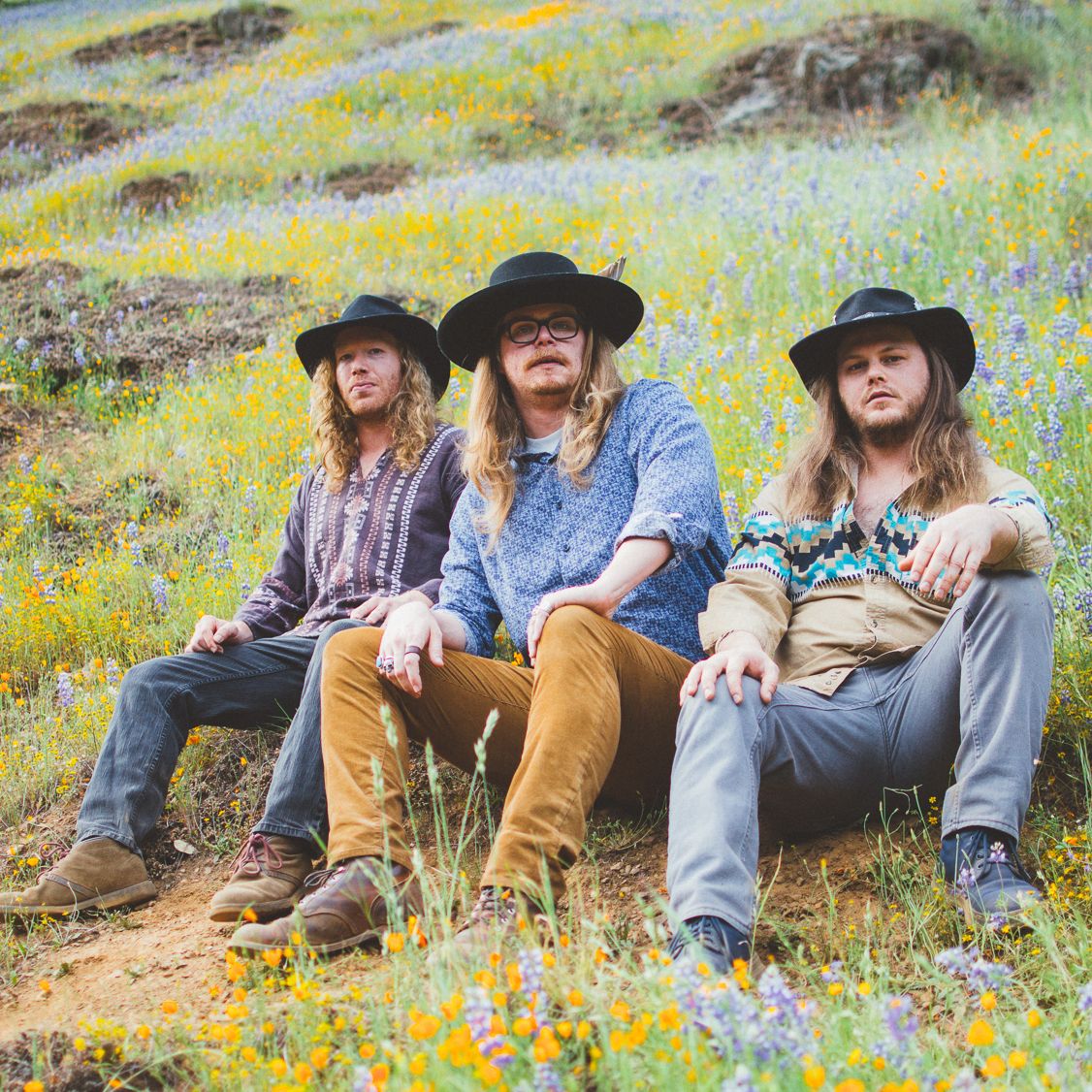 Californian hard rockers SHOTGUN SAWYER to issue special anniversary edition of debut album 'Thunderchief' on August 20th via Ripple Music.
Ripple Music is set to release a special 5th Anniversary edition of the thunderous debut album from Californian hard blues rockers SHOTGUN SAWYER on vinyl, CD and digital, due out August 20th and available to preorder now!
SHOTGUN SAWYER is a blues-infused rock band from the golden Sierra Foothills of Northern California. Ripple Music will present a special 5-year anniversary reissue edition of their debut album, presented with updated artwork, liner notes and bonus tracks. Recorded at Earth Tone Studios in Sacramento, « Thunderchief » is a powerfully honest and authentic record from a band that was just finding its sound, but you can absolutely hear the foundation for what would follow. If you're a fan of their killer blues-drenched fury on 'Bury the Hatchet', it's time to board this train back to where things first got rollin'!
The 'Thunderchief (Anniversary Edition)' vinyl will be available in classic black or transparent red. The digital and CD version will contain bonus live-in-studio tracks; the « Strawberry Jam » cut from their live video of the song and a never-before-released cut of « Skinwalker ». Listen to 'Thunderchief' in its entirety on the band's Bandcamp page. and preorder your vinyl and CD at this location.
SHOTGUN SAWYER 'Thunderchief (Anniversary Edition)'
Out August 20th on vinyl via Ripple Music

SHOTGUN SAWYER originally formed under the moniker « Thunderchief » in January of 2015. Childhood friends, Brett and Dylan began playing music together in high school. They only just started to consider pursuing their first formal project together when Brett asked experienced local musician David Lee to sit in with them during a jam session. The result was so explosive, the trio began to book shows that very same week. Over the next year and a half, Thunderchief became a local sensation in the rural Gold Country towns they played, appearing at several community events, playing sold-out bar shows, and receiving glowing reviews from local press for their energetically charged live performances. While it became clear in 2016 that the name Thunderchief would need to be scrapped to avoid confusion with other up-and-coming musical acts, the debut album they recorded that year, « Thunderchief, » pays homage to those excited, early days. The album consists of the very first songs Brett and Dylan ever wrote together, along with the rest of the originals that made up the band's ever-expanding live set.

Having settled on their new name, SHOTGUN SAWYER began to broaden its scope and reach on the West Coast. The band evolved musically as well, maturing in their sound, and becoming something more than the sum of their inspirations; something their own. Appearing at festivals like GremFest and Off Beat in Reno or First Festival in Sacramento, by the summer of 2018, Brett, Dylan, and David felt ready for a new challenge: Europe. SHOTGUN SAWYER signed a deal with Ripple Music, and « Bury The Hatchet » was released in 2019 to rave reviews, topping charts and breaking records for units sold. As the year closed, everything was in motion for Shotgun Sawyer's return to Europe, with hints at breaking into Japan and South America shortly after.

Shutdowns of venues and travel endemic to Covid-19 restrictions ground that momentum to a virtual standstill, but the band has been hard at work utilizing the time behind closed doors. With 20+ new songs under their belts, and bookings in the US and Europe opening again, the band is poised to continue its ascent. 2021 will see the first-ever vinyl release of their debut, « Thunderchief, » on Ripple Music, with a ramp-up in live performances, and time in the recording studio to boot. With any luck, by the time the band tours Europe again in 2022, it will be in support of their third full-length album.
SHOTGUN SAWYER is
Dylan Jarman — vocals and guitar
David Lee — drums
Brett Sanders — bass

SHOTGUN SAWYER links
Facebook⎪Bandcamp⎪Instagram⎪Spotify
RIPPLE MUSIC links
Website⎪Facebook⎪Bandcamp⎪Instagram