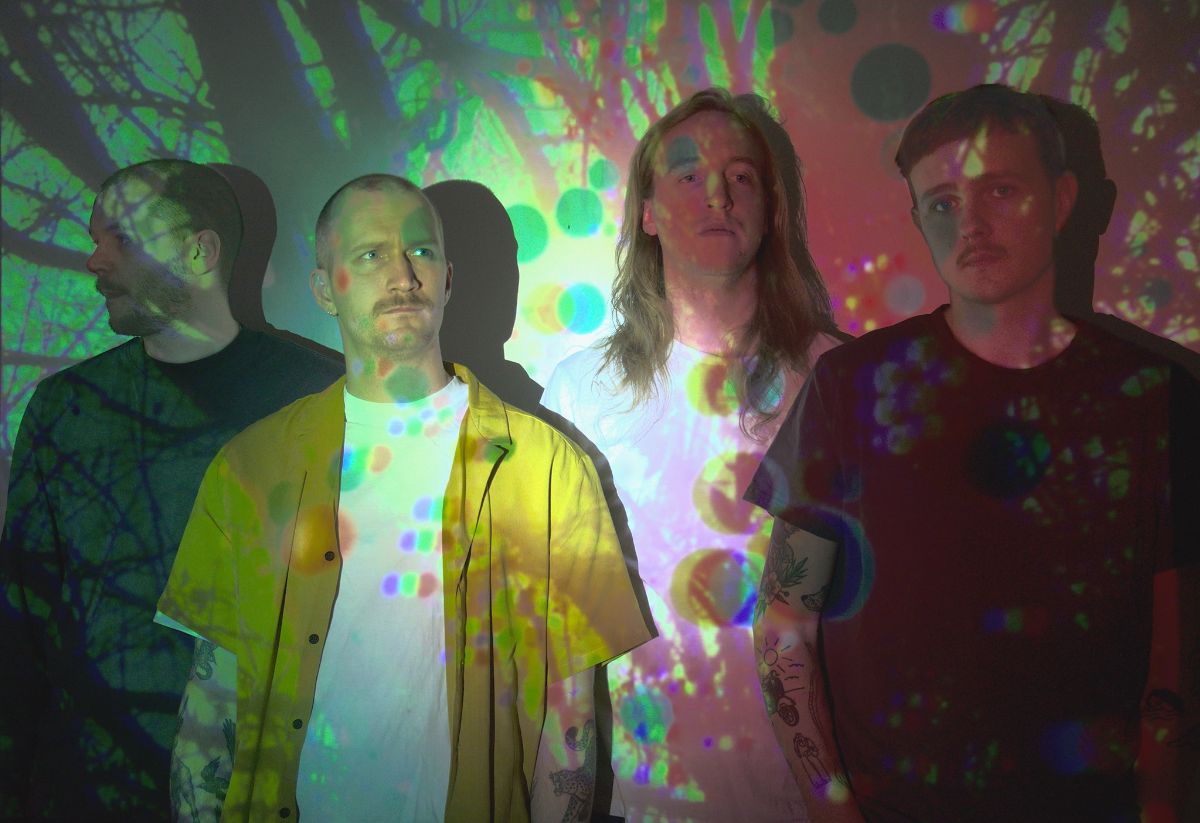 Psychedelic doom merchants MOON COVEN premiere new album 'Slumber Wood' in full; out May 7th on Ripple Music.
Sweden's rising psychedelic doom-mongers MOON COVEN premiere their third full-length 'Slumber Wood' exclusively via More Fuzz, ahead of its official release this May 7th on Ripple Music. Enter the dark realm and enjoy the ride down the Styx… 
With two full-lengths 'Amanita Kingdom' (2014) and 'Moon Coven' (2016) under their belt, Malmö, Sweden's psychedelic doom craftsmen MOON COVEN are now all ready to unleash the otherworldly forces of their third album and Ripple Music debut 'Slumber Wood' upon this world, pushing the band's experimental approach further. "The Swedes balance perfectly top-notch riffing, haunting vocal melodies, psychedelic atmospheres, and natural catchiness. 'Slumber Wood' is a spotless journey through the dark and foggy underworld of riffadelia." — More Fuzz
? Listen to new album 'Slumber Wood' via More Fuzz ?
Also described as "a trace-like exploration of sonic heaviness and emotion-laden doom that won't be soon forgotten" by Metal Injection, MOON COVEN's third album 'Slumber Wood' is eight confident and mind-infiltrating steamrollers, a spectacular, tombstone-heavy journey abounding in motions and emotions, that will appeal to fanatics of Acid King, Mars Red Sky or Monolord, while taking its cue from more alt-psych acts à la Black Angels or All Them Witches. 
MOON COVEN 'Slumber Wood'
Out May 7th on Ripple Music
MOON COVEN is a Swedish stoner rock band whose deep understanding of the classics and their passion for fuzz make for a distinct and potent sound. Having formed out of the desire to get back to their musical roots, the foursome documents their journey both as individuals and as friends. The band's sound is a fusion of genre staples like Black Sabbath and Acid King with the progressive magic of Pink Floyd and the psychedelic influences of The Black Angels. They are currently gearing up to release their brand new album 'Slumber Wood' on Ripple Music in May 2021.
Having opened for bands like Uncle Acid & The Deadbeats, Monolord, Blues Pills and Jex Thoth – MOON COVEN knows what it means to share the stage with the best of the best. It was this same attitude that they brought on their three European tours as well as to festivals like Krokbacken, Children of the Sun or the legendary Red Smoke Festival in Poland. As work wraps up on their third album, it seems like at long last the early promise of these Swedish riff masters is becoming fulfilled and pointing towards bold new futures.
The band has already looked beyond 2021's 'Slumber Wood' though. They are deep in the process of writing the fourth album. This period of intense creativity belies their goal of continuing to create heavy music together for years to come. As for now though – fans have a veritable storm of fuzzy riffs descending upon their eardrums in just a few months' time. 'Slumber Wood' will be Moon Coven's first album in five years and they promise that it will have been worth the wait. The journey back to their roots is nearly complete!

MOON COVEN LINKS
Facebook⎪Bandcamp⎪Instagram

RIPPLE MUSIC LINKS
Website⎪Facebook⎪Bandcamp⎪Instagram