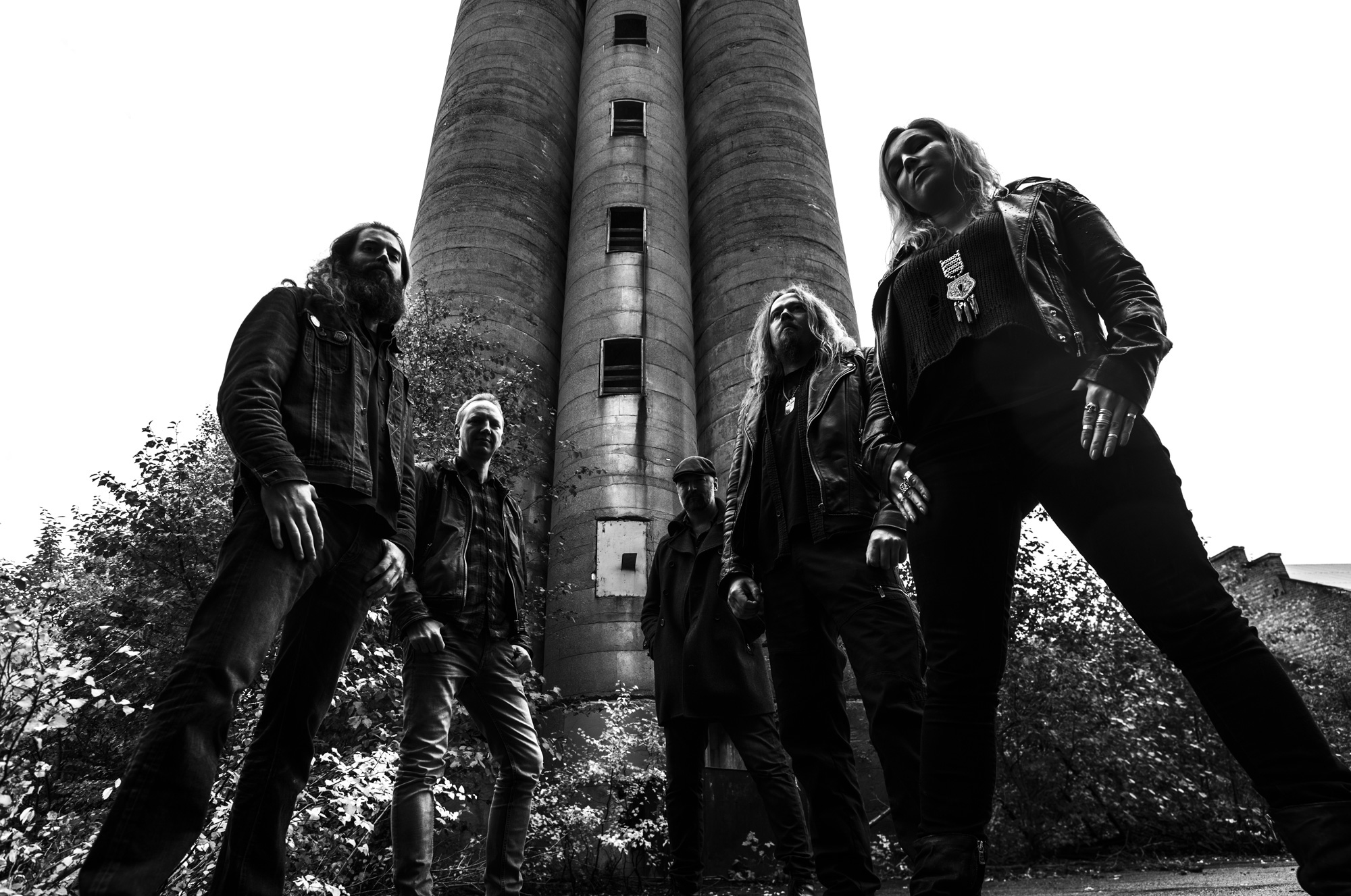 Swedish heavy rockers WYTCH debut lyric video off upcoming album on Ripple Music.
Swedish up and coming and thunderous heavy rock unit WYTCH unveil the third single taken from their debut album 'Exordium' out May 21st on Ripple Music. Get compelled by their new lyric video exclusively on Riff Relevant!

WYTCH may be newcomers in the form, yet in the substance all band members reveal a strong pedigree, being formerly part of cult Swedish bands such as Otyg, Spacious Mind or Vintersorg. Darkness-bound, catchy as can be, their debut album 'Exordium' hits the bullseye from start to finish, with thick commanding riffs, a razor-sharp rhythm section and Johanna Lundberg's sultry and fiery vocals wrapping the whole album like a fireball. About new single « You », the band comments: "The song is about society with all its norms and standards keeping you from being your true self. Everything is fine and dandy, as long as you fit the mould."
Break the mould and watch « You » on Riff Relevant
« Exordium is a potent set of tracks that fluidly balances a range of influences. The album slings the heaviest of tones at you, from head-swaying, banging hard rock rhythms to passionately sultry doom modes, then jacks the energy right back up to the riff peaks of proto-metal, all set in stone by the powerhouse tenacity of Johanna's vocals. » describe Riff Relevant editors. 'Exordium' was recorded and produced by Niklas Viklund at Silverhäxan Studios in Skellefteå, and mastered by Ronnie Björnström at The Mixroom, Sundsvall in Sweden. The artwork was designed by WYTCH vocalist Johanna Lundberg. It will be released on May 21st, 2021 through Ripple Music.
WYTCH Debut album 'Exordium'
Available on May 21st on Ripple Music
International preorder // US preorder
WYTCH started under the name Aska in the spring of 2016 in Skellefteå, Sweden. The members come from different musical backgrounds, being formerly of bands such as Otyg, The Spacious Mind, TME, Vintersorg and Stardog. In 2017, the band released a four song EP as Aska. In October 2020, they signed to Ripple Music and changed their name to Wytch — a heavy rock five piece that is about to release their first full-length 'Exordium'.

WYTCH is
Johanna Lundberg – Vocals
Simon Lundström – Bass & Vocals
Niklas Viklund – Guitars & Vocals
Mattias Marklund – Guitars & Vocals
Fredrik Nilsson – Drums

WYTCH LINKS
Facebook⎪Instagram

RIPPLE MUSIC LINKS
Website⎪Facebook⎪Bandcamp⎪Instagram