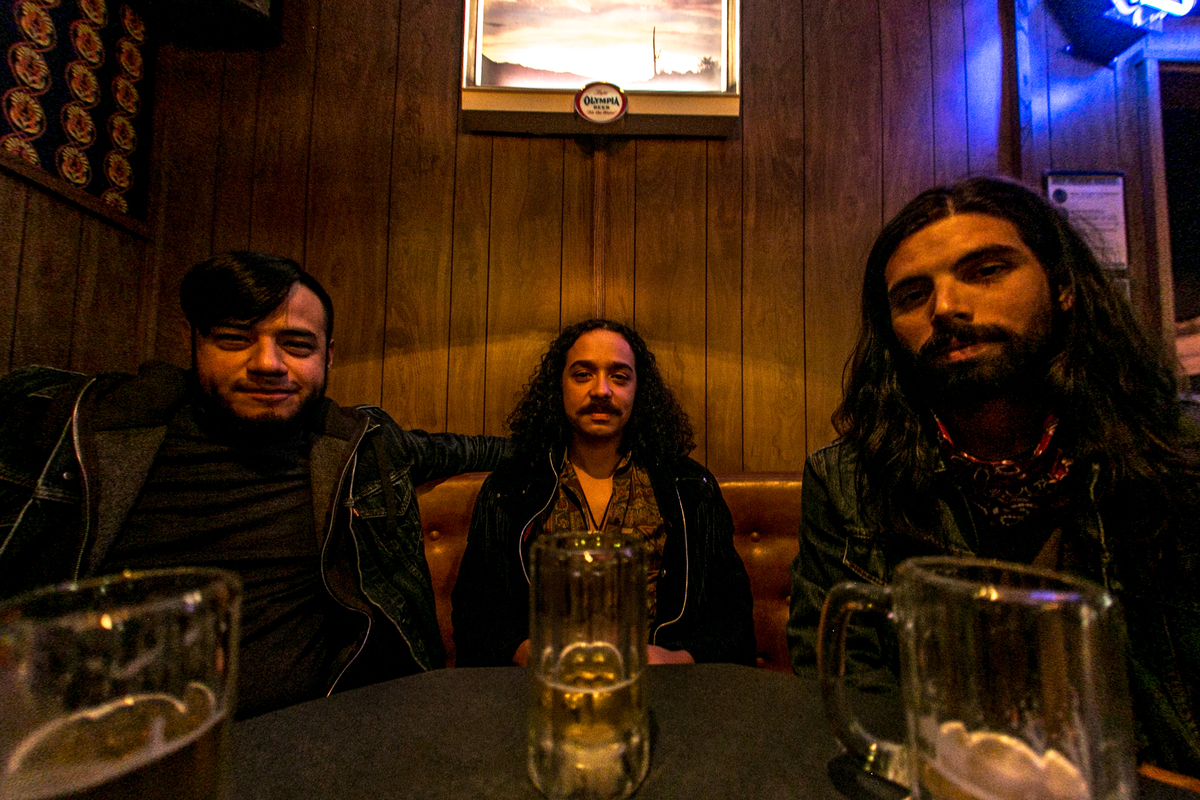 Austin rock'n'rollers HOLY DEATH TRIO sign to Ripple Music as part of special series curated by Blasko; debut « Bad Vibrations » video!
Ripple Music announce the signing of Austin's rock'n'roll purveyors HOLY DEATH TRIO for the release of their debut full-length later this year. The Texas trio is the first band to join the California based label as part of a special series of releases curated and executive produced by Blasko.
As Executive VP of A&R and Special Projects, Blasko will hand-curate and executive produce a series of special releases under the Ripple Music banner, spotlighting brand new talents from the underground. He brings a 30+ year career of experience as a musician and artist manager within the rock and metal underground scene to the table and will provide an unprecedented degree of guidance into each of these releases.
About signing HOLY DEATH TRIO, Blasko comments: "I am excited to announce our first signing under my new partnership with Ripple Music. From Austin, Texas: Holy Death Trio. These dudes are true ass busters and I am proud to be in their corner and introduce to the world the new breed of Rock and Roll!"
« Blasko and Ripple Music CEO Todd Severin will collaborate to not only sign talent and executive produce new and exciting special projects, but work together with established artists as well. Essentially, the landscape of stoner, retro, doom, and heavy rock has become 1000 times more interesting for both bands and fans alike. » recently stated New Noise Magazine.
?Watch Holy Death Trio's new video « Bad Vibrations » ?
Borne out of a Mercury retrograde, the stars literally aligned when HOLY DEATH TRIO formed in 2016. These Central Texas natives sound like what would happen if Jimi Hendrix played with Black Sabbath and John Dwyer from Thee Of Sees set up his pedalboard. Suffice it to say, the ever shredding band knew they were onto something special from the first. Psychedelia rams into hard-hitting riffs when Holy Death Trio play, and they are determined to give their all. This is a group who love the grind, and whose newfound partnership with legendary Ozzy Osbourne bassist and artist manager Blasko as the premier signing to his new-found partnership at Ripple Music feeds ambitions that reach all the way up to the big Texas sky. 
HOLY DEATH TRIO's songs reflect an attitude of living each day like it's your last and embracing self empowerment. The band take pride in staying fit and maintaining healthy habits so that when they hit the road, they can easily put in the work needed. A band who refuse to half-ass anything, Holy Death Trio demand the whole ass. This has paid off with appearances at numerous festival showcases and support slots for countless stoner rock titans. As Metal Injection once stated, "breathing life back into that heavy blues/stoner rock style, Holy Death Trio fuses the likes of early Rush, Black Sabbath, and Fu Manchu in the heart of the Texas.« 
Now the band is focusing on releasing their debut full length, a veritable Holy Death Experience in collaboration with vaunted stoner label Ripple Music. The power trio is preparing a concept album that promises to act as a sacred trip through the sonic waves. With aspirations to tackle many of the heavy rock festivals that have come to dominate Austin over the years, HOLY DEATH TRIO are well aware that they live in a breeding ground for heavy music. It puts them in a prime position to take on the scene at large, and with their virtuoso guitar leads and crushing rhythms, you know they will.
In anticipation of their upcoming debut release, the band recently issued a series of digital singles, including the « Bad Vibrations » video and making for 'The Holy Death Trio EP', available at this location. 
HOLY DEATH TRIO LINKS
Website⎪Facebook⎪Bandcamp⎪Instagram⎪Spotify
RIPPLE MUSIC LINKS
Website⎪Facebook⎪Bandcamp⎪Instagram⎪Youtube