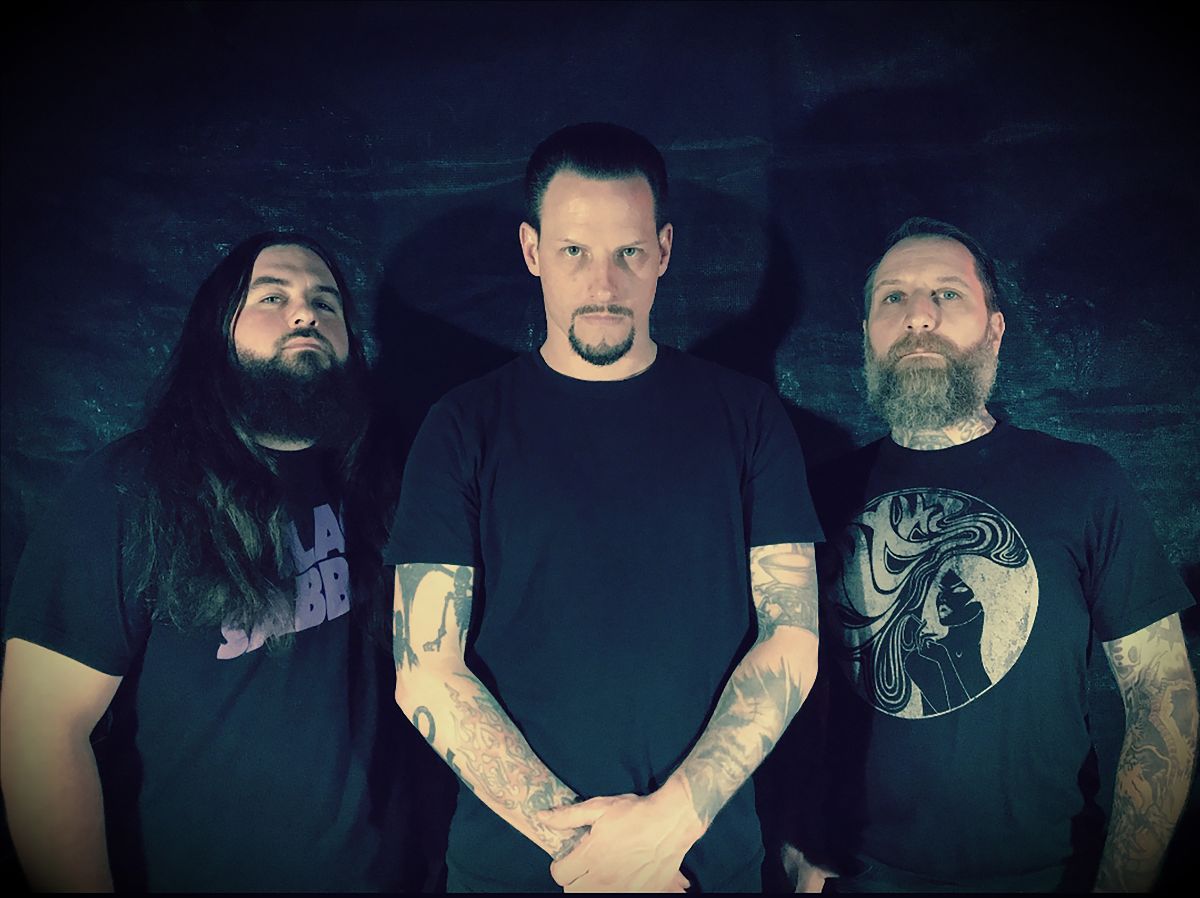 Dark rock shamans BRIMSTONE COVEN share mesmerizing new single off 'The Woes of a Mortal Earth'; the new LP out August 21st on Ripple Music.
West Virginia heavy wizards BRIMSTONE COVEN share a brooding new excerpt taken from their fourth album 'The Woes of a Mortal Earth', coming out this August 21st and available to preorder on Ripple Music. Stream « When the World is Gone » below!

Summoning eerie forces from times past to create a rich and melodic blend of occult and classic rockreminiscent of Led Zeppelin, Coven or Deep Purple, BRIMSTONE COVEN deliver a wholehearted brand of sonic witchery that will hold any soul captive inside its magic circle. The past and future collide in a dazzling big bang, melding foreboding atmospheres with Corey Roth and Andrew D'Cagna's bright and intoxicating vocal duet. 
Watch « When The World Is Gone » hypnotic lyric video
The West Virginia trio have signed a worldwide deal with US powerhouse Ripple Music for the release of their fourth album 'The Woes of a Mortal Earth' on August 21st, 2020. You can also stream first single « The Inferno » at this location.
New album « The Woes of a Mortal Earth »
Out August 21st on Ripple Music
North American preorder // European preorder
Hailing from eastern Ohio, the band was conceptualized by vocalist/guitarist/songwriter Corey Roth in 2011, quickly joined by John Williams (vocals), Andrew D'Cagna (bass) and Justin Wood (drums). A five song​ EP was self-released in 2012, followed by a full length in 2013. 2014 saw the band signing a two-album deal with veteran underground label Metal Blade Records. The first two recordings were repackaged and released under Metal Blade as one album, followed by the album 'Black Magic' in early 2016. 2017 proved to be a transitional year for BRIMSTONE COVEN. The band parted ways with Metal Blade, as well as original vocalist John and drummer Justin. Dave Trik joined soon after to take over drumming duties and the band collectively decided to forge on as a trio. New songs were penned and the album 'What Was and What Shall Be' was released independently in 2018. Fans responded very positively to the lineup change and new material. Three successful US tours to promote the album soon followed, covering the Northeast, Midwest and Southern states.

The rest of 2019 was spent honing a new batch of songs and the band entered the studio in early 2020. The result would prove to be BRIMSTONE COVEN's darkest sounding album to date, 'The Woes of a Mortal Earth'. The new year also saw the trio signing a new deal with the venerable label Ripple Music. Despite the foreboding atmosphere of their new album, the future of Brimstone Coven has never looked so bright.
BRIMSTONE COVEN is Corey Roth – Guitar & Vocals
Andrew D'Cagna – Bass & Vocals
Dave Trik – Drums

BRIMSTONE COVEN LINKS
Facebook⎪Bandcamp⎪Instagram
RIPPLE MUSIC LINKS
Website⎪Facebook⎪Bandcamp⎪Instagram