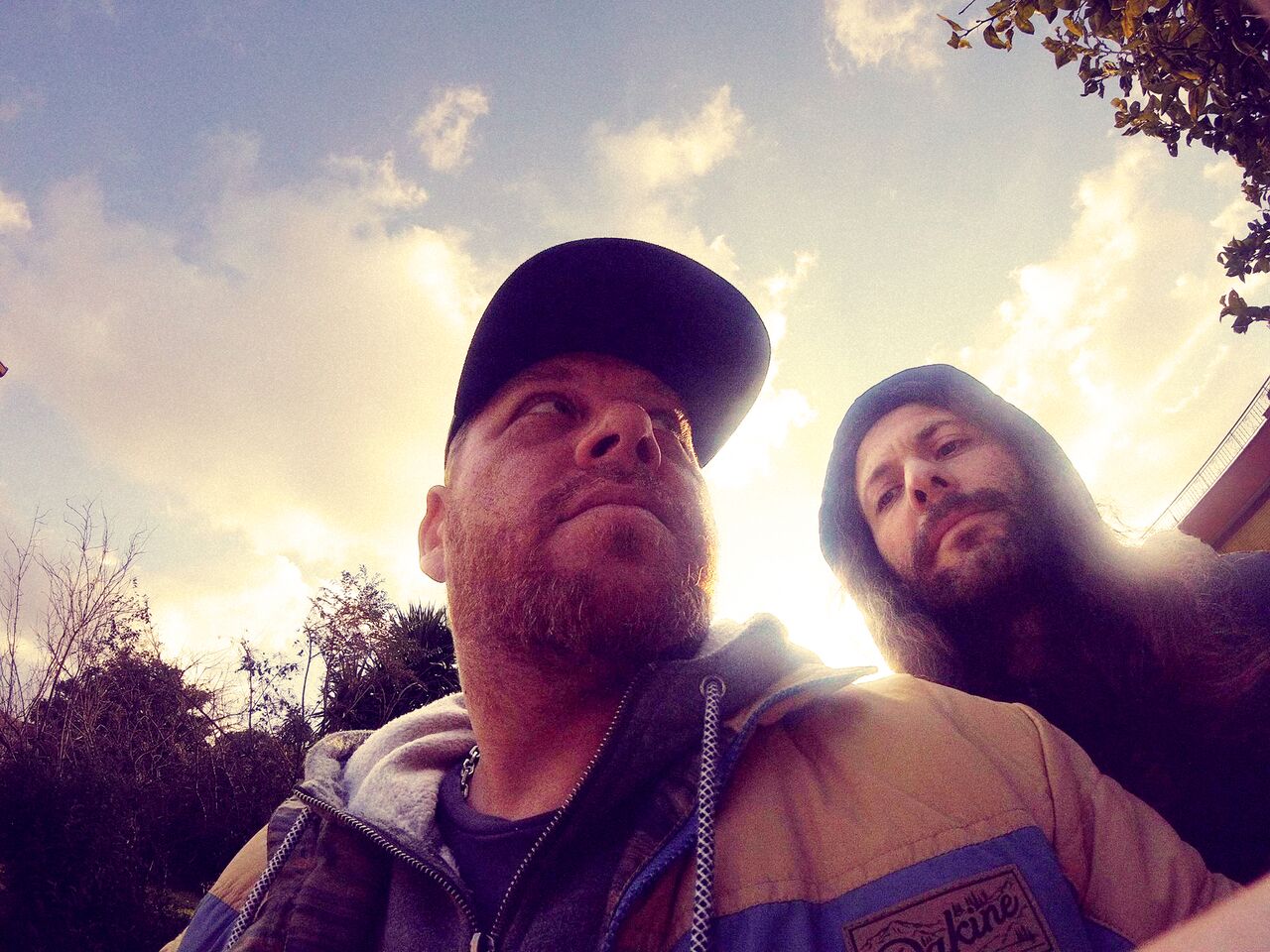 Acoustic folk project THE PILGRIM premiere first track off upcoming album "Walking Into The Forest"
Black Rainbows frontman Gabriele Fiori announces to release the debut album for his acoustic folk project THE PILGRIM. « Walking Into The Forest » comes out this April on HPS Records, with a first song being unveiled via The Obelisk and preorders going live today!
Gabriele Fiori — frontman of Rome-based outfits Black Rainbows and Killer Boogie, and a key figure in Europe's heavy underground as the founder of Heavy Psych Sounds label and booking agency — was not exactly lacking for things to do. And yet, a couple years back, THE PILGRIM started to nebulously take shape as an idea for a solo-project, something different than the hard-driving psychedelia and garage heavy rock for which he'd already been so revered.
« This is a project I really care about, it has been in my pocket for so long without any time available to dedicate to." Fiori explains. « Finally we made it! And I am so happy, proud and relieved to have accomplished it. To me, it's an authentic work, it came out really spontaneously from the inside and it's a challenge because we never played so low and calm! »

Daydream with THE PILGRIM « Peace Of Mind » now

With Walking Into The Forest, Fiori evokes a sound that is both classic and fresh, melodically rich and creatively constructed. It is a new outlet for Fiori that demands spiritual as well as auditory engagement, and an all-things-permissible sonic context that one can only hope The Pilgrim continues to explore. In completing the arrangements, Fiori turned to Black Rainbows drummer Filippo Ragazzoni, and as he says, "Songs came out so spontaneously and easy. I always played acoustic guitar and wanted to push further on this path. The songwriting, rehearsing and recording approach was so different from usual Rainbows or Boogie style, both to me and Filippo for drums, because all the instruments needed to be played smoothly, softly."
Recorded at Nero Studio in Rome on a fantastic 70's SSL mixing console during the fall 2018, the mix and mastering took place at JD Studio by Pino Santamaria, the same engineer who mixed several Black Rainbows albums.
THE PILGRIM « Walking Into The Forest »
Out April 26th on Heavy Psych Sounds
Pre-order here
TRACK LISTING:
1. Peace Of Mind
2. The Time You Wait
3. Sailor
4. Dragonfly
5. Sunset In the Desert
6. Brainstorm (Hawkind cover)
7. Pendulum
8. When I Call Your Name
9. Secrets
10. Suite #2