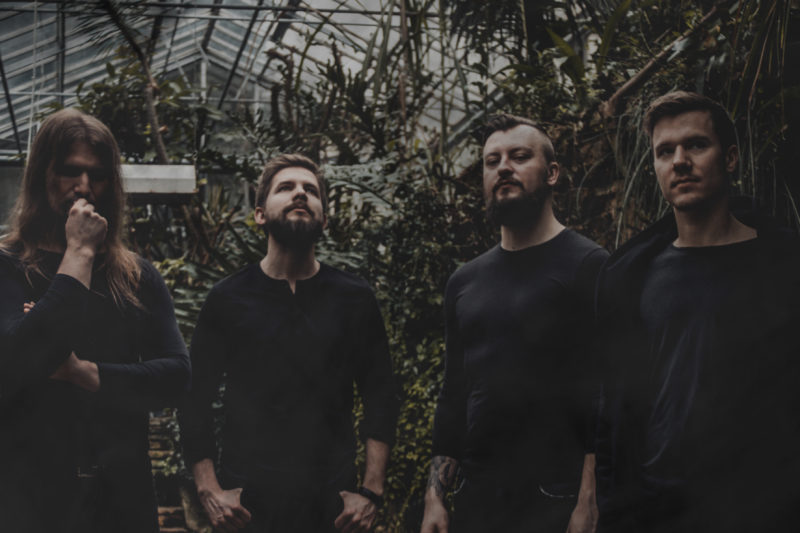 Ritual heavy masters SUNNATA premiere mind-altering third album in full via Cvlt Nation ; « Outlands » is out this Friday!
Poland's 'ritual heavy' specialists 

SUNNATA

 are debuting their trip-inducing new full-length « Outlands » today via Cvlt Nation, prior to its March 23rd release.
Hailing from Warsaw, 
SUNNATA
 have kept paving their own way to higher metal skies since their 2014 debut « Climbing The Colossus ». Weaving together sounds of the heaviest kind, dark psychedelia and grunge-infused hooks and vocals, the gifted foursome crafts a trippy and epic brand of metal that can only be accurately described as 'ritual heavy'. Their spellbinding sophomore album « Zorya » (2016) made the band gather even more momentum with regard to the European alternative heavy scene.
Third album « Outlands » brilliantly brings out even more 'ritual' in the 'heavy', confidently crossing the frontier of progressive doom to land in even more melancholic and mind-expanding alleys. SUNNATA are back and set to blow minds once again. « Outlands » artwork was designed by Polish artist Maciej Kamuda. Band photo courtesy of Aleksandra Burska. The album was recorded, mixed and mastered by Haldor Grunberg at Satanic Audio.
SUNNATA – New album « Outlands »
Available March 23rd on CD, vinyl and digital HERE
TRACK LISTING:
1. Intro
2. Lucid Dream
3. Scars
4. Outlands
5. The Ascender
6. Gordian Knot
7. Falling (Interlude)
8. Hollow Kingdom
SUNNATA (sanskrit; noun for emptiness, voidness) is a Warsaw-based foursome playing a genre acclaimed by critics as 'ritual heavy music'. The band's second LP « Zorya » was released in 2016, and has been noticed by important international media such as Terrorizer Magazine, Cvlt Nation, as well as major Polish journals, including Metal Hammer Poland, Musick Magazine and Noise Magazine. The reason behind the interest growing around SUNNATA comes from their soundcraft and structures, merging grunge, doom and progressive influences and being often compared to Tool, Alice in Chains or Yob. SUNNATA are set to put out their third full-length offering in March 2018, opening even newer paths for the avid listener, providing yet another transcending sonic experience.
Known for putting out mind-expanding live performances, with 50+ shows performed each year across Europe, SUNNATA have taken the stage at various international festivals and also directly supported the likes of Mastodon, Uncle Acid and the Deadbeats, The Sword and Kylesa. SUNNATA explores the impermanent nature of sound, full of rapid changes and distortion overdose. Open your mind and experience it. Let there be noise.