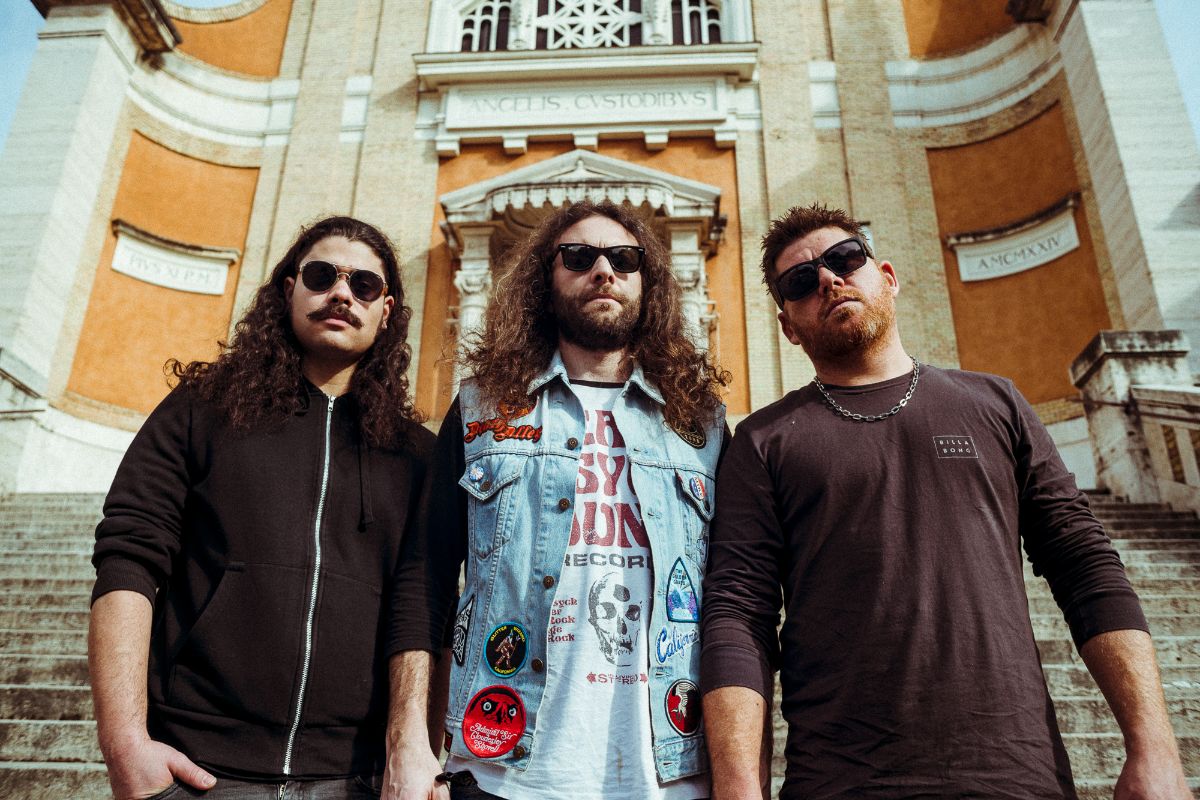 BLACK RAINBOWS unleash badass « Universal Phase » video off new album 'Cosmic Ritual Supertrip' on Heavy Psych Sounds!
Rome's stoner rock heroes BLACK RAINBOWS share their new single « Universal Phase » exclusively via Metal Injection today! Their eight studio album 'Cosmic Ritual Supertrip' drops on May 22nd via Heavy Psych Sounds.

« Universal Phase is maybe the heaviest song from our new record. It's heavy, doomy and wild. It kicks you in the teeth and punches you in the face. The video was shot in a wrecked industrial area surrounded by abandoned cars, and you can see us playing and driving a super 70 Ford Taunus. We even color-corrected the video to give it a more 70s feel. » says frontman Gabriele Fiori.
Watch « Universal Phase » video right here
If you thought their 2018 LP 'Pandemonium' was the heaviest they could get, this eight full-length is about to turn your heads upside down for good. No matter how psychedelic the title reads: 'Cosmic Ritual Supertrip' is nothing but straight-up, action-packed heavy rock'n'roll dripping with groove and BLACK RAINBOWS' unrivaled expertise for bangers. One thing is for sure: the Italian have never sounded cooler. The artwork was designed by Robin Gnista. Check out their previous singles for « Radio 666 » and « Isolation« .

'Cosmic Ritual Supertrip' is available to preorder in the following formats:
– 50 Deluxe Edition Double Yellow/Blue Vinyl (w/ Bonus Tracks)
– 450 Double Yellow/Blue Vinyl (w/ Bonus Tracks)
– 700 Ltd In Splatter Orange Transparent Splatter Blue-Red Vinyl
– Black Vinyl
– CD & Digital
BLACK RAINBOWS 'Cosmic Ritual Supertrip'
Out May 22nd (digital) and June 5th (physical)
on Heavy Psych Sounds – PREORDER
BLACK RAINBOWS are now established among the best Heavy Psych Stoner Space band coming from Europe, spreading the word of Fuzz since 2007! Their sound has oozed between classic '90s-style stoner fuzz and deep-cosmos psychedelia, drawing on the best of hard-driving space rock to conjure a vibe totally tripped-out. Two years after their last outing, Black Rainbows enter 2020 refreshed and with well-earned veteran status resulting from countless tours, festival appearances, and their track record of absolutely unstoppable energy.
The band is ready to release this spring their 8th album: "Cosmic Ritual Supertrip". The new album been recorded at Forward Studios in Rome on an incredible Neve console recorded and mixed by Fabio Sforza (same engineer as " Pandaemonium"). This new beast has a monolithic force: guitars, drums, bass are all glued together and give the listener a punch on his face! This album has a magic power mixing together the 70's attitude with the doom-occult sound and the stoner rock in a masterful way. 
BLACK RAINBOWS is
Gabriele Fiori — Guitars & Vocals
Filippo Ragazzoni — Drums
Edoardo Mancini — Bass
BLACK RAINBOWS LINKS
Facebook⎜Website⎜Twitter⎜Instagram
HPS website⎜HPS Facebook⎜HPS Bandcamp