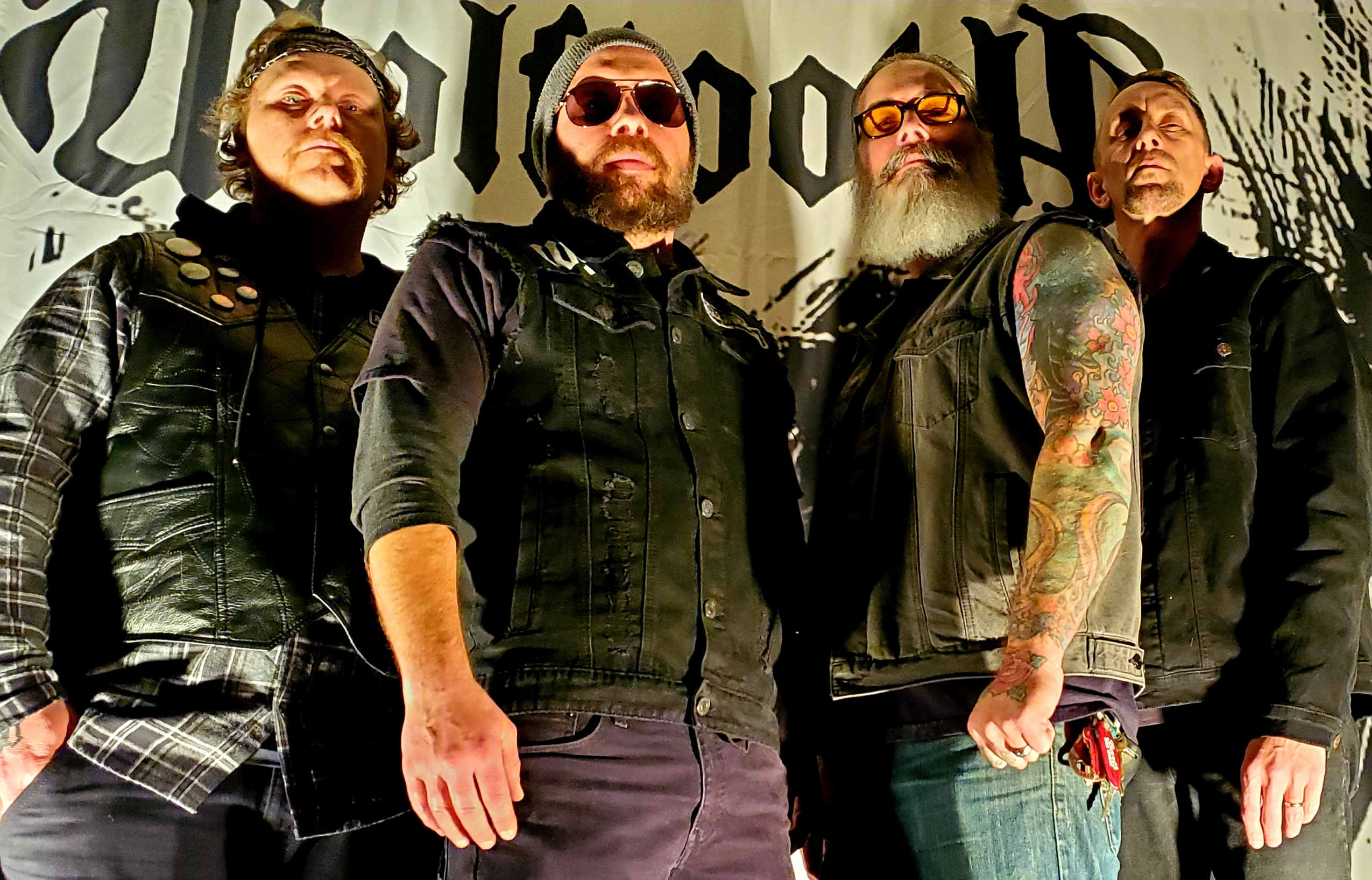 Midwest heavy warlords WOLFTOOTH share hypnotic lyric video taken from upcoming album 'Valhalla' on Ripple Music.
Midwest's riff rockers WOLFTOOTH unleash the second lyric video taken from their fist-pumping new album 'Valhalla', due out May 22nd on Ripple Music. 

'Valhalla' is a triumphant return for heavy metal unit WOLFTOOTH, expanding on their tried and tested formula while proudly drawing from NWOBHM, Bay Area thrash and old school doom. As if their highly melodic, chugging double-guitar weren't enough, this amped up ten-tracker also conveys an irresistible sense of blues… One motto: headbanging. 
Watch the « Scylla & Charybdis » video here
With their sophomore album Valhalla, WOLFTOOTH have truly upped the ante, adding more layers and variations in the songwriting and overall musical execution. The production has improved substantially and each track captures the feel and vibe from the recording session. 'Valhalla' is everything you would come to expect from a follow-up album to Wolftooth's über popular self-titled debut album – and then some! And even more! Proof with their rifftastic first single « Firebreather » at this location.

'Valhalla' will be released by Ripple Music (CD and digital), Cursed Tongue Records (vinyl) and from Ice Fall Records (cassette) on May 22nd 2020.
New album 'Valhalla'
Out May 22nd on Ripple Music (CD and digital)
Preorder available on Big Cartel & Bandcamp
Hailing from the Midwest via Richmond IN comes the « Stoner Metal Riff Worshipers » WOLFTOOTH consisting of a pack of well seasoned musicians (all 20+ year metal scene veterans) determined to raise the bar of the almighty riff. Wolftooth combines influences from the 70's and early 80's NWOBHM with Bay Area Thrash and doom laden riffery. Meanwhile the vocals soar over blues drenched solos that add a stoner sensibility to the Wolftooth sound. Their self titled debut album released by Cursed Tongue Records and Ripple Music in 2018, took the underground scene by storm. The album charted for three consecutive months on the highly respected Doom Charts, ending the year at #7 for best albums of 2018. Metal Hammer magazine heralded the band as "the best pure-blooded heavy metal band in the world right now." (Rich Hobson- Metal Hammer, August 2018)

WOLFTOOTH are planning on making it's mark and shaking up the heavy metal underground once again with their upcoming sophomore album 'Valhalla' scheduled to be released by Cursed Tongue Records (vinyl), Ripple Music (CD and digital) and from Ice Fall Records (cassette) on May 22nd 2020.

WOLFTOOTH are:
Chris Sullivan – guitar, vocals
Terry McDaniel – bass
Jeff Cole – guitar
Johnny Harrod – drums, vocals

WOLFTOOTH LINKS
Facebook⎪Bandcamp|Instagram
RIPPLE MUSIC LINKS
Website⎪Facebook⎪Bandcamp⎪Shop