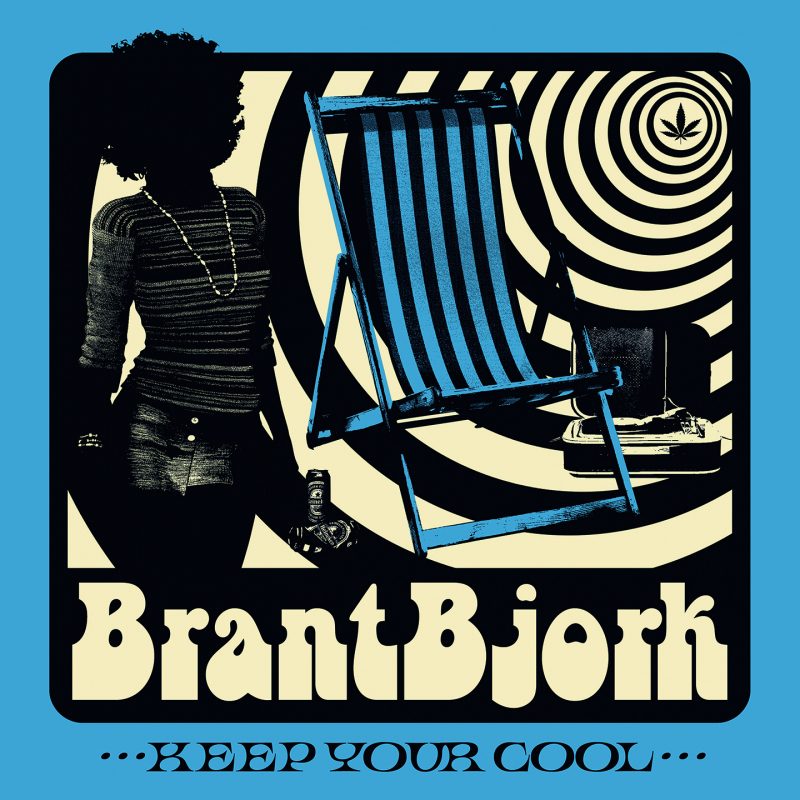 Heavy Psych Sounds Records to reissue BRANT BJORK's cornerstone album "Keep Your Cool" on April 12th
Heavy Psych Sounds Records announce the reissue of a cornerstone album from stoner rock legend 

BRANT BJORK

, with the remastered version (and brand new artwork!) of « Keep Your Cool » coming April 12th on vinyl, CD and digital!
When the cult fuzz rock label Heavy Psych Sounds began to reissue a first series of 
BRANT BJORK
's back catalogue earlier last year, the news and re-releases made every low desert rock fan's heart beat faster. With 'Tres Dias' and 'Local Angel' alongside his latest solo album 'Mankind Woman' issued in the fall of 2018, Heavy Psych Sounds also just announced to release his long-awaited 'Jacoozzi' in early April 2019 — an album that has already been recorded in an intense jam back in 2010, but never seen the light of day before. And since we can never get enough of a good news, today HPS Records has proudly announced the reissue of BB's masterpiece 'Keep Your Cool' on April 12th!
'Keep Your Cool' is the third solo album by the Kyuss and Fu Manchu legend, originally released back in 2003 with Duna Records. Full of the soul and funky laid-back grooves 
BRANT BJORK
 is known and loved for, tongue-in-cheek lyrics and sweet guitar licks oozing from the great 70's era vibes, 'Keep Your Cool' is still considered as one of his most accessible and catchiest records to date. Tracks such as 'Hey, Monkey Boy', 'Johnny Called' or 'Gonna Make The Scene' became classics in the stoner rock scene, taken from an album that belongs to every well-sorted BRANT BJORK record collection.
Re-mastered version of 'Keep Your Cool' will be available in the following album formats:
– 40 Test Press
– 250 Ultra Ltd Clear Blue Vinyl
– 600 Ltd White Solid Marbled Blue Dark Blue/Clear Silver Vinyl
– Black Vinyl
– Digipak
– Digital
BRANT BJORK « Keep Your Cool » (remastered) reissue
Out April 12th on Heavy Psych Sounds Records
– Vinyl and CD preorder available on January 31st –
TRACK LISTING:
1. Hey, Monkey Boy
2. Johnny Called
3. Rock-N-Rol'e
4. I Miss My Chick
5. Keep Your Cool
6. Gonna Make the Scene
7. Searchin
8. My Soul