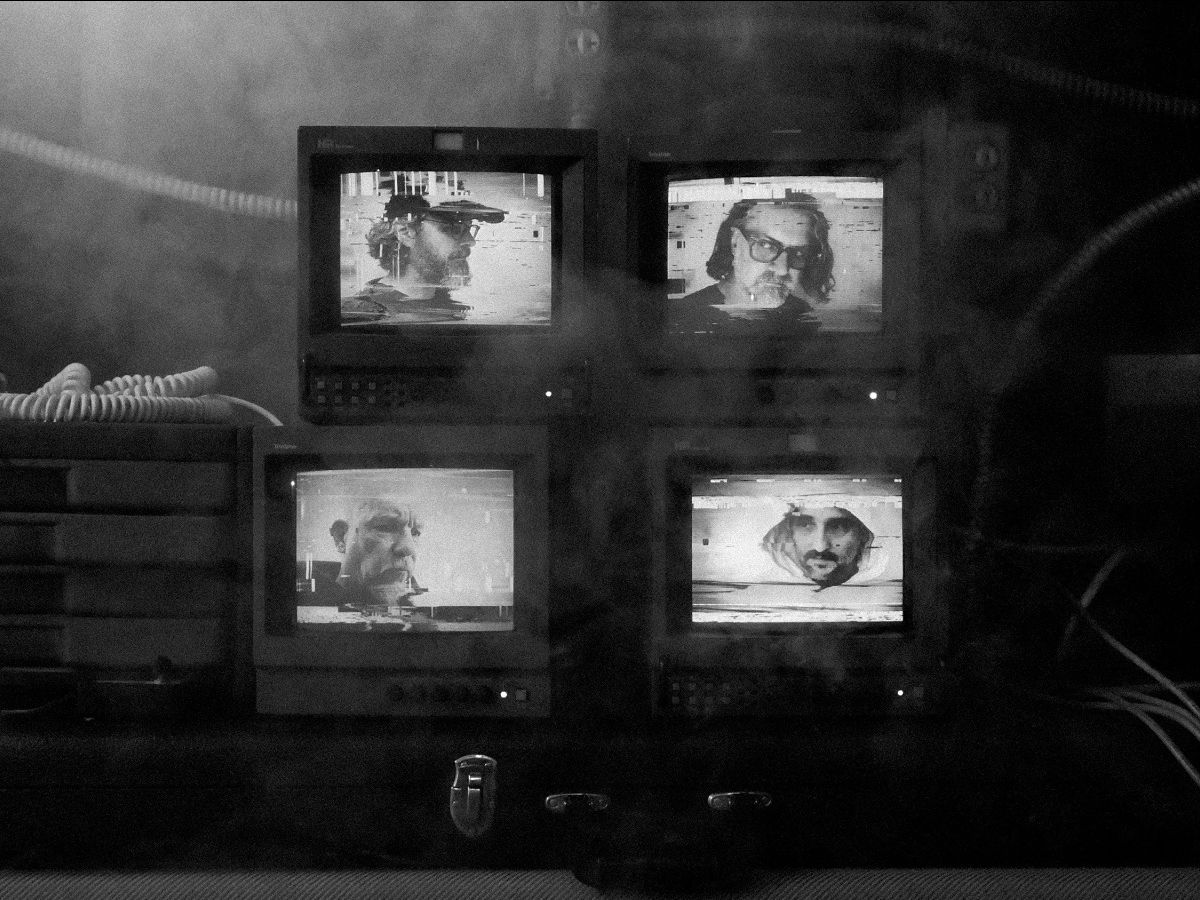 L.A. psych-prog goldsmiths VITSKÄR SÜDEN sign to Ripple Music and unveil new album details; stream new single « The Broken Crown ».
Los Angeles dark psych and prog rockers Vitskär Süden sign to Ripple Music for the release of their sophomore album « The Faceless King » on November 4th. Their towering and hypnotic first single « The Broken Crown » is available now on all streaming platforms!
The captivating Californian foursome returns after their acclaimed 2020 self-titled debut with their brand new full-length « The Faceless King », a fascinating 7-track collection of mystique-laden rock spells, the soundtrack of a not-so-distant future when the sun rises no more. Weaving progressive rock, heavy psychedelic and gothic folk into towering and intensely beautiful soundscapes enhanced by Martin Garner's deep-toned commanding vocals, Vitskär Süden explores the eerie fringes of the rock world, meeting at the crossroads of Pink Floyd, King Crimson, Wovenhand, Lord Vicar and Jaye Jayle. 
Get compelled by Vitskär Süden's new single « The Broken Crown« 
Says Vitskär Süden bassist and vocalist Martin Garner about this new song: »'The Broken Crown' was one of the first tracks we developed for the album and it guided us toward the understanding that we had a dark fantasy concept album on our hands. The album tells the story of the rise, fall and return of a vile king, and I was drawn to the idea of crafting a record around the mythological beginnings of a true antihero — subverting the classic 'hero's journey'. I've always loved concept albums and the epic rock opera-ness of them all. 'The Faceless King' allowed me to take my childhood love of albums like KISS's 'The Elder' or Maiden's 'Seventh Son of a Seventh Son' and run them through the very different sonic circuitry of Vitskär Süden. We get to bring the vastly varied influences of my bandmates into play and I think it's resulted in something uniquely our own. » 
Their new album « The Faceless King » was recorded and produced by Vitskär Süden and Don Cento at Studio 64 in Los Angeles, mixed by Don Cento at CenTones, Austin, TX, and mastered by James Driscoll. The artwork was created by Samuel Araya. It will be released on November 4th, 2022 on various vinyl formats, CD, and digital through Ripple Music, with preorders coming soon
Vitskär Süden « The Faceless King »
Out November 4th on Ripple Music

TRACKLIST:
1. The Way (Part I)
2. The Way (Part II)
3. Archdiocese Of Worms
4. Voices From Beyond The Wall
5. Shepherds On The Roadside
6. Bonedust And Dark
7. The Broken Crown
It's clear that Los Angeles-based quartet Vitskär Süden operates from a shared musical consciousness. Having previously played together over the course of two decades, bassist/vocalist Martin Garner and drummer Christopher Martin unite effortlessly for a no-discussion-required, half-time-heavy rhythm section approach. Guitarists Julian Goldberger and TJ Webber bring their own distinctive influences, touching on both the ambient and melodic but unified in an appreciation of layered sonic texture. Described by Metal Hammer Magazine as « epic soundscapes as soothing as a blood-red Californian sunset », their 2020 self-titled debut drew on elements of psych and prog rock, as well as « weird fiction » lit inspired by the likes of Robert W. Chambers and Laird Barron — a quality equally embodied in the album's cover art by Samuel Araya (Elvenking). Tracks like "Dawn of the Monolith" and album opener "War Machine Crimson" nod directly to that melting pot of fantasy, science fiction and horror; evoking imagery of malevolent forces at play in our universe, while "Painted Faces" and "Ice & Haze" offer glimpses of light in the darkness.

Vitskär Süden is now ready to embrace its destiny, as the foursome recently signed to Californian powerhouse Ripple Music for the release of their anticipated sophomore album « The Faceless King », due out on November 4th, 2022.
Vitskär Süden is:
Martin Garner – Bass/Vocals
Julian Goldberger – Guitar/Synths
Christopher Martin – Drums
TJ Webber – Guitar

Vitskär Süden links
Website⎪Facebook⎪Bandcamp⎪Instagram⎪Spotify
Ripple Music links
Website⎪Facebook⎪Bandcamp⎪Instagram