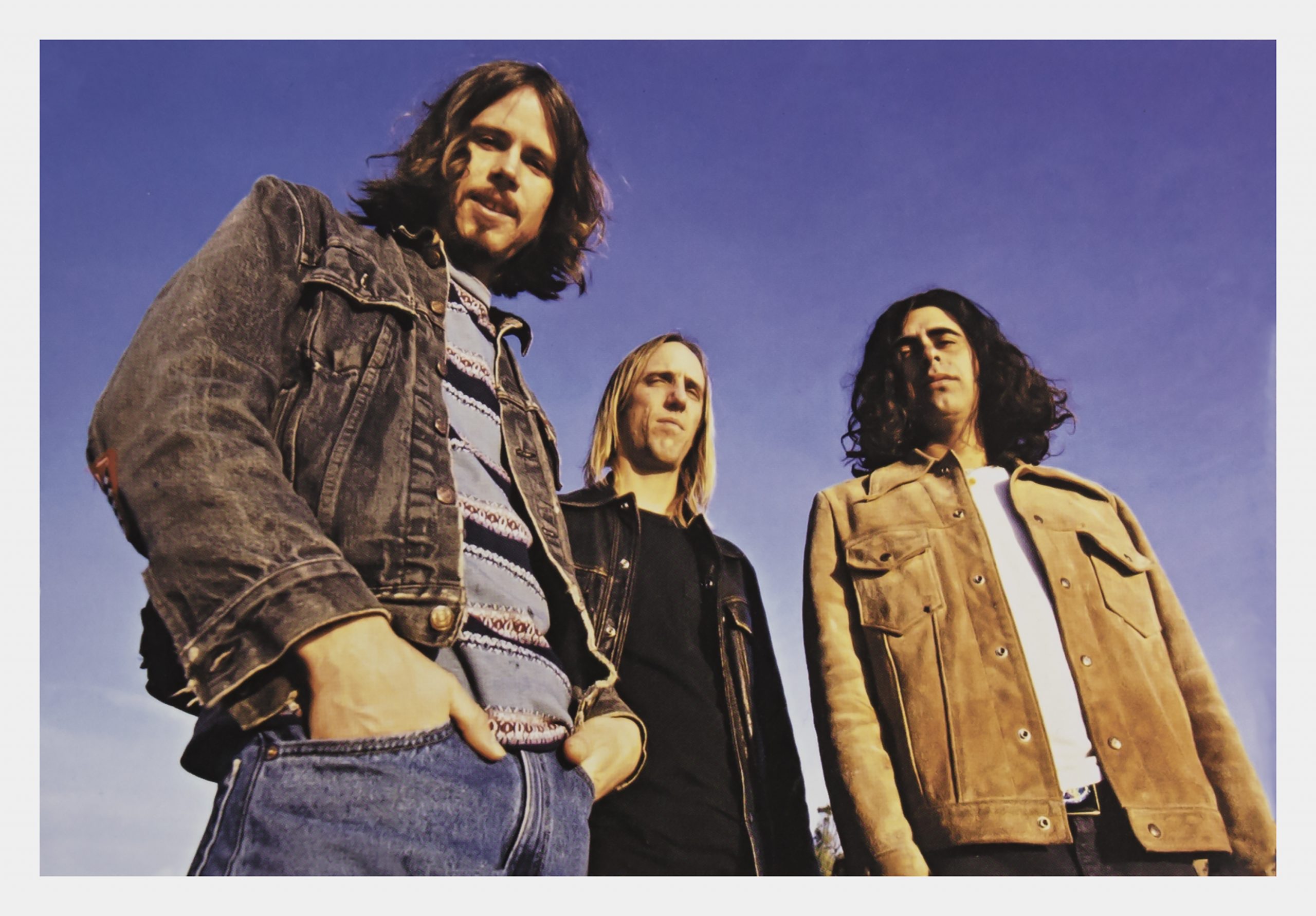 Stoner pioneers NEBULA stream « Dos EPs » album + two bonus tracks before anniversary reissue on Heavy Psych Sounds!
Heavy Psych Sounds Records are proud to reissue the essential trilogy from Californian stoner rock pioneers 

NEBULA

 this winter. Today sees the full streaming of the third and last reissue, with the 2002 compilation « Dos EPs », available again this Friday in the form of a special anniversary edition.
Originally released in 1998, 1999 and 2002 respectively, Let it Burn, To the Center and Dos EPs comprise an essential trilogy for worshipers of riffs and heavy desert rock, and will be made available in the winter of 2018 as special editions to mark the 20th anniversary of the legendary band.
ABOUT « DOS EPS »: Nebula is one of those bands that would have fit perfectly on a concert bill with Black Sabbath, Hawkwind, or the Stooges circa 1973. The power trio of Eddie Glass (vocals, guitars), Ruben Romano (drums), and Mark Abshire (bass) has quietly fused a somewhat modernized but highly distinctive '70s hard rock sound all its own. Releasing Dos Eps is a smart move, combining the very limited Sun Creature EP and the Meteor City split with three additional songs that groove on raunchy guitar hooks, opaque slacker vocals, and bleed-heavy drumming. Of the unreleased material, « Long Day » pegs an infectious hard-luck guitar swagger against a catchy slippery rhythm, while « Rocket » and « Bardo Airways » scream in a straightforward attack that would make any old-school AC/DC or Judas Priest fan proud. Also sounding retro-fresh are previously released rockers « Full Throttle, » « Fall of Icarus, » and « Rollin' My Way to Freedom, » which all intertwine nicely together. « Smokin' Woman » is truly a signature piece that blisters in a fog of heavy fuzzed-out midsong riffage. Despite the presence of occasional lyrical fluff, it's the shredding musical jams that should satisfy desert rock listeners, making Dos EPs essential for Nebula collections.
« Dos Eps » was released in 2002 on Meteor City. The songs were engineered by Jack Endino and Joe Hogan. The Heavy Psych Sounds « Dos Eps » reissue will be released on March 2nd on Limited Transparent Splatter Multicolour vinyl, Black vinyl, CD and digital.
NEBULA « Dos EPs » 20th anniversary reissue
Available March 2nd on Heavy Psych Sounds Records
Pre-order on vinyl, CD and digital HERE
– AVAILABLE NOW: « Let It Burn » and « To The Center » reissues – Order here –
When guitarist/vocalist Eddie Glass joined forces with bassist Mark Abshire and drummer Ruben Romano – both previously of Fu Manchu – they found magic together and no one before and no other band since has been able to capture that sound in the same way, though plenty have tried. With Let it Burn, they established a place for themselves between druggy psych and forward-driving fuzz rock, and as they moved through the subsequent Sun Creature EP, their split with Sweden's Lowrider and the To the Centerfull-length the next year, they only grew, progressed and refined this approach into something all the more their own.
The two short releases were later compiled as Dos EPs, and the flow contained there is no less pivotal than either Let it Burn or To the Center. Working exclusively in cooperation with the original members of Nebula, Heavy Psych Sounds will release « Let it Burn », « To the Center » and « Dos EPs » in January, February and March, 2018 in vinyl, limited vinyl, CD and digital editions, each containing bonus material, extra songs and more.
Says Gabriele Fiori of Heavy Psych Sounds on working with Nebula: « It is an honor to have Eddie, Mark and Ruben come together to stand behind these three issues. These records are classics and have had a huge influence on me and an entire generation of artists and I can't wait to get them back out there for people to dig into all over again! »