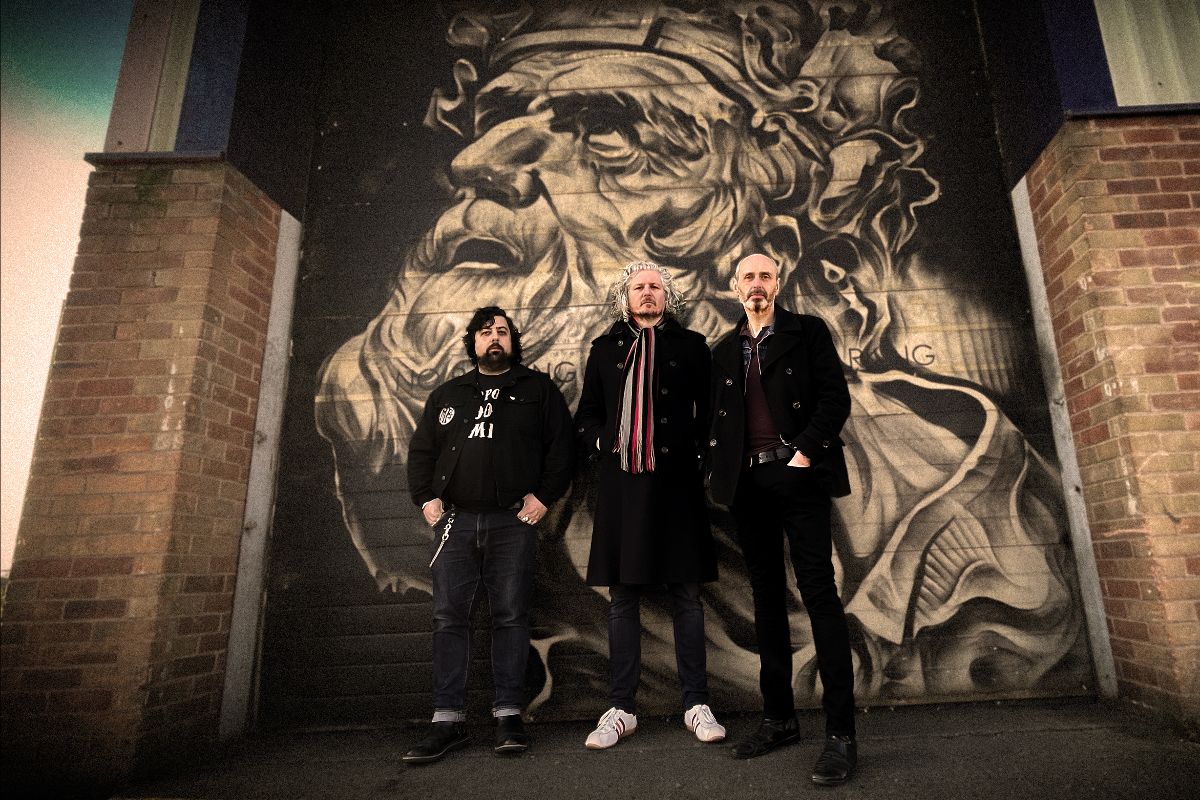 Stoner psych trio JOSIAH stream new album « We Lay On Cold Stone » in full; out July 15th on Blues Funeral Recordings.
After months of anticipation, it's time for JOSIAH to unveil their brand new album « We Lay On Cold Stone » exclusively courtesy of The Sleeping Shaman! This groovy, heavy and infectiously psychedelic beauty comes out this Friday on Blues Funeral Recordings.
"A journey of both heart and soul, the album's a real trip from edge to center." Doomed and Stoned
« A jubilant sense of groove that isn't going stale anytime soon. » Invisible Oranges
« One hell of a comeback album." The Sleeping Shaman
► Listen to new album « We Lay On Cold Stone » at this location
Forging ahead to reclaim their legacy as some of the earliest architects of lysergic heavy psych, JOSIAH return re-energized, searing forth with a barrage of irresistible hooks and tripped-out riff-romps, utterly new yet subtly infused with vintage flashes of Cream or Grand Funk Railroad. Striding boldly into a new era, the trio confidently claims a place amid modern titans of psychedelic heavy rock like Monster Magnet, Nebula, The Atomic Bitchwax, asserting vast gravitas in a style they helped create.

Watch new videos « Let The Lambs See The Knife« , « Saltwater » and « Realise (we are not real)« . 'We Lay On Cold Stone' will be released on limited colored vinyl edition, CD and digital this July 15th as part of Blues Funeral Recordings' PostWax series.
New album 'We Lay On Cold Stone'
Out July 15th on Blues Funeral Recordings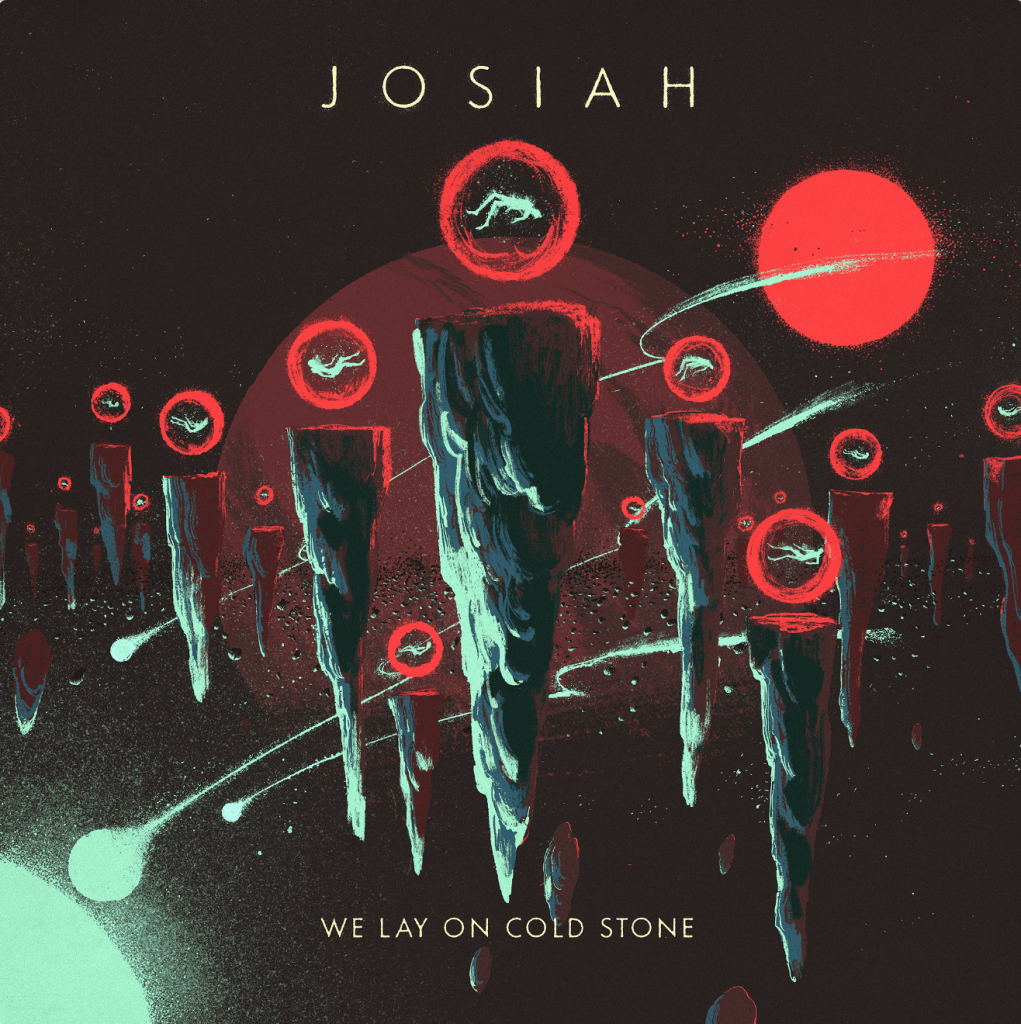 At least a decade ahead of their time, JOSIAH had a three-album run between 2000 and 2008 that few in heavy psychedelic rock could (or can) match. Their 2002 self-titled debut, 2004's 'Into the Outside' and 2007's 'No Time' saw guitarist/vocalist Mat Bethancourt, original bassist Sie Beasley and a succession of drummers touring Europe and their native UK, playing festivals like Roadburn ('05 and '07), Duna Jam and Stoned from the Underground, and headlining dates across the continent. Recorded in Leicester and Wales during the pre-social media era of heavy, those early records (recently reissued by Heavy Psych Sounds) haven't lost their edge, and even when Bethancourt put JOSIAH on hiatus to explore garage rock and psychedelia with The Kings of Frog Island and Cherry Choke, there was never a loss of his enviable tone or signature songcraft. Nine years removed from JOSIAH's 'Procession' release, Bethancourt and company began to jam again, crafting songs with a darker edge to suit the times. Rumors of "The Resurrection" began to spread, and with a chance to record amid the pandemic-stricken latter half of 2020, they set to work on their return album 'We Lay On Cold Stone', to be issued in the summer of 2022 as part of Blues Funeral Recordings' PostWax series.
JOSIAH line-up:
Mathew Bethancourt – Guitar & Vocals
Jack Dickinson – Bass
Dan Lockton – Drums
JOSIAH links
Facebook⎮Bandcamp⎮Instagram⎮Spotify
BLUES FUNERAL RECORDINGS links
Website⎮Facebook⎮Bandcamp⎮Instagram
About PostWax: The PostWax vinyl subscription series presents exclusive limited-edition records from some of the best stoner rock, doom and heavy psych bands on the planet. Benefiting from a spectacular success in 2018, PostWax Year One debuted monster releases to subscribers first — including Elder's « The Gold & Silver Sessions » and Lowrider's seminal comeback album « Refractions » — which were subsequently released in standard retail versions to the public several months later. PostWax II will unfold as a series of 9 deluxe releases on gorgeous vinyl, next-level sleeve design, hand-crafted art and illustrations, and behind-the-scenes liner notes. => Subscribe to the PostWax II series