Post-metal thunderstorm INGRINA unleash cataclysmic « Jailers » video, off new album « Siste Lys » on Medication Time Records/Â Tant Rêver Du Roi.
Hot on the heels of their recent single « Now », French post-metal thunderstorm INGRINA share a haunting live video for « Jailers », the 10-minute opening track of their upcoming sophomore album « Siste Lys » (out November 27th on Medication Time Records and  Tant Rêver Du Roi).

« No quiet reflection or gentle progressions here: only immediate, overwhelming frenzy. » Invisible Oranges

Propelled by two drummers, three guitars and overall ghostly vocals, INGRINA are the architects of an unstoppable maelstrom of post-metal, shoegaze and post-hardcore that invokes metaphysical concepts, geological and oceanic tales, and larger than life civilizational nightmares. The French sextet creates highly evocative and cataclysmic soundscapes with a strong sense of storytelling, in the vein of bands like Year Of No Light, Rosetta, Aussitôt Mort or The Ocean.

Here is the story behind this new song: « Jailers » takes place after the storm, the one that scatters all landmarks, that spreads the jailers in the air, amongst the particles of light and between the synapses. Vaporous specters, translucent veils, the jailers drift, driven by the winds. We breathe them every day with no arm, until their deep purpose is revealed, while we still believe they're dissolved forever in the dust of the sky. So they hastily turn into solid prisons with no horizon, feeding the illusion that they arose from nothing and nowhere.»
Get in a trance with new video « Jailers » at this location
The band recently unveiled their debut single « Now », which you can stream on Bandcamp and all digital streaming platforms. Propelled by two drums, three guitars, a bass and ghostly vocals, French six-piece INGRINA conveys the melancholy caught between everything that is collapsing and what is beginning to emerge. Like on their debut record « Ether Lys », new album « Siste Lys » is based on a metaphorical tale of the geological and oceanic trials life forms go through, when faced with civilizational nightmares. The album features previously unreleased and entirely reworked songs and new ones that are a product of those troubled times. It was entirely recorded, mixed and mastered by the band amidst the pandemic.

« Siste Lys » will be released November 27th on 2xLP, limited edition LP and digital through Medication Time Records/A Tant Rêver Du Roi, as well as on CD through Tokyo Jupiter Records (Japan only).
INGRINA New album « Siste Lys »
Out November 27th on Medication Time Records (LP/CD)
and  Tant Rêver Du Roi (2xLP)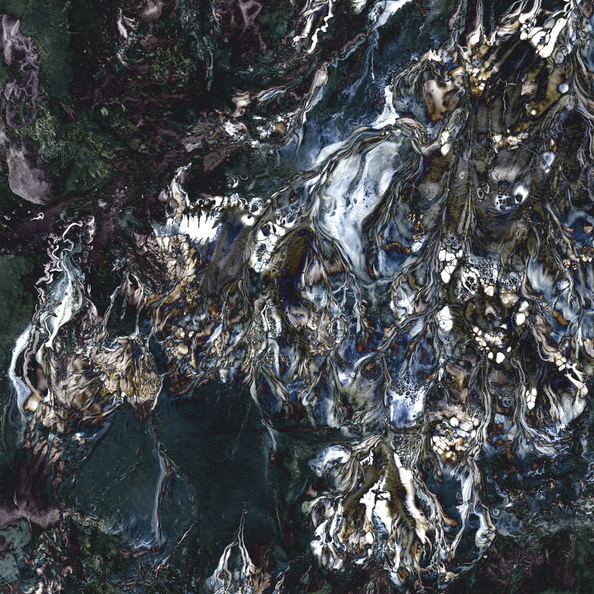 INGRINA is the name of a remembrance. A sensation of vital ecstasy that this civilization strives to make the living forget. It is also the name of an escape. The one rushing towards less hostile underworlds in which time itself is overtaken. Ingrina is the swaying experience of an unfinished yet longed-for desertion.

The French six-piece's sophomore album « Siste Lys » depicts the reappearance of the jailers, the walls and the bodies, from the turbulent swampy life forms, heckled by the waters. The vital movement is gradually fading away, as the light behind the walls disappears. Lives now lodge themselves in the ether of consciousness without being able to take on neither body nor matter. The intensity of the internal madness is equaled only by the absolute paralysis of the physical movement outside. The world is so frozen, the bones so solidified, that life takes refuge in the heart of a narrow and egotistical nothingness that only leads to insanity. « Siste Lys » tells the story of these lives trying to break the civilizational ice that imprisons them. To finally give substance to the ecstatic dreams, whose memory is already faltering.

« Siste Lys » was entirely recorded, mixed and mastered by the band amidst the pandemic. It will see a November 27th worldwide release on vinyl and digital through Medication Time Records, as well as on CD through Tokyo Jupiter Records (Japan only).

INGRINA LINKS
Facebook⎪Bandcamp⎪Instagram⎪Website

MEDICATION TIME RECORDS LINKS
Facebook⎪Bandcamp⎪Instagram⎪Webstore