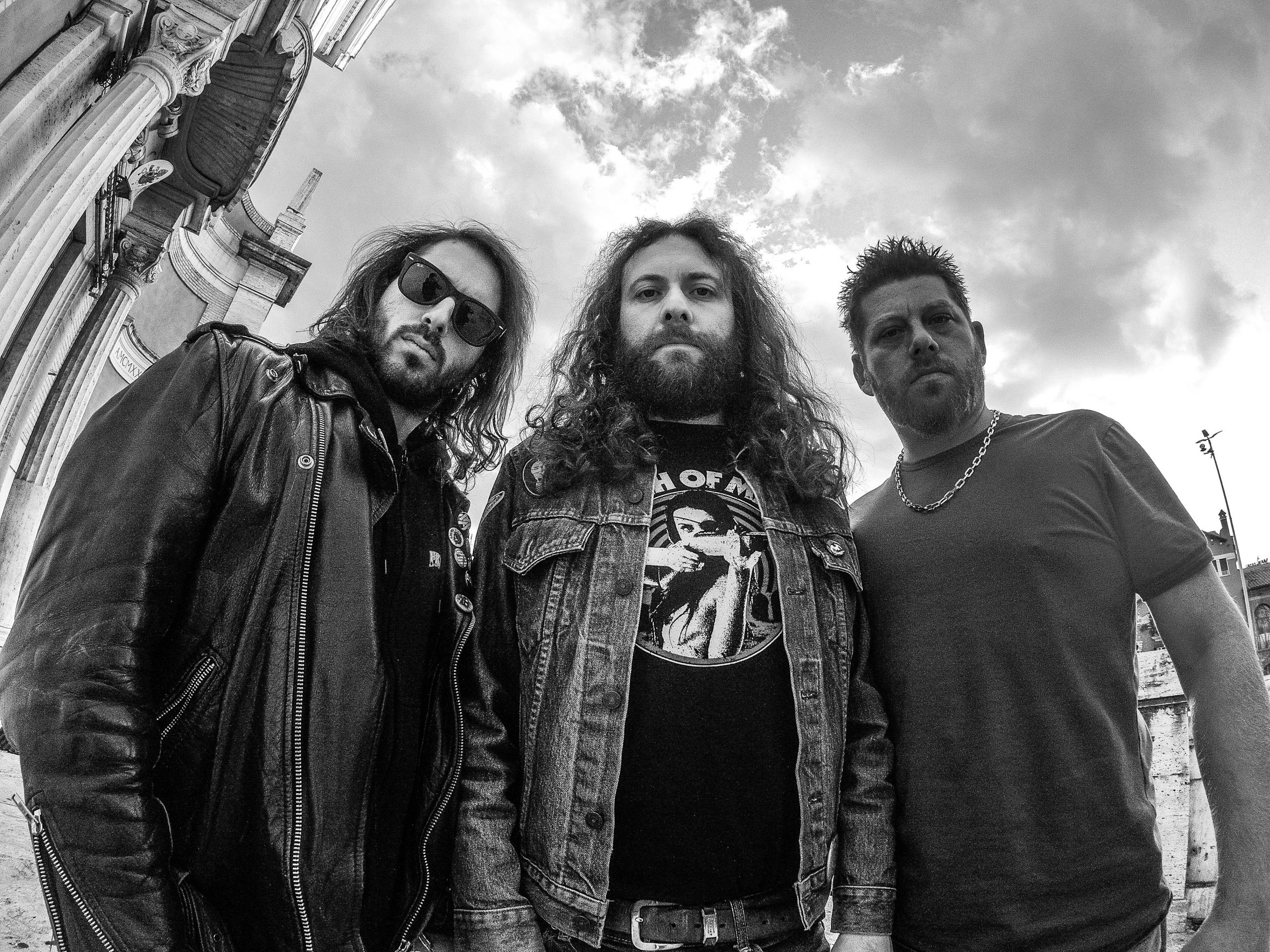 Italian stoner icons BLACK RAINBOWS announce extensive European tour and festival shows
Italy''s heavy psych fuzzers BLACK RAINBOWS have announced a full European tour in support of their upcoming new album « Pandaemonium », with special appearances at Desertfest London and Hellfest, plus a support for High On Fire.
The band will be touring Germany, Austria, Switzerland, Belgium, Italy, France, England and the Netherlands. Their sixth studio album « Pandaemonium » will be released April 6th on all formats via Heavy Psych Sounds Records.
BLACK RAINBOWS ON TOUR
16.03 – Rome (IT) 30 Formiche
22.03 – Martigny (CH) Sunset Bar
23.03 – Torino (IT) Blah Ba
24.03 – Parma (IT) Titty Twister
29.03 – Olten (CH) Coq D'Or
30.03 – Seewen (CH) Gaswerk
31.03 – Strasbourg (FR) Maison Bleue
01.04 – Feldkirch (AT) Graf Hugo
02.04 – Graz (AT) Club Q
03.04 – Wien (AT) Viper Room
04.04 – Salzburg (AT) Rockhouse
05.04 – Augsburg (DE) City Club
06.04 – Innsbruck (AT) PMK
07.04 – Milano (IT) Cox 18
19.04 – Winterthur (CH) Gaswerk
20.04 – Frankfurt (DE) Feinstaub
21.04 – Arlon (BE) L'Entrepot
22.04 – Osnabruck (DE) Bastard Club
23.04 – Mannheim (DE) Kurzbar
24.04 – Stuttgart (DE) Keller Klub
25.04 – Berlin (DE) Jagerklause
26.04 – Dresden (DE) Chemofabrik
27.04 – Leipzig (DE) Geiszer 16
28.04 – Erfurt (DE) Tiko
03.04 – Deventer (NL) Burgerweeshuis w/ High On Fire
05.05 – London (UK) Desertfest
2X.06 – Clisson (FR) Hellfest
30.06 – Alessandria (IT) Bliss Beat Fest
Since the release of their debut album « Twilight in the Desert » in 2007, Roma-based rockersBLACK RAINBOWS have become one of the most essential acts in Europe's heavy underground. As the spearhead of an entire movement of Italian bands, they have issued five full-lengths to date and are on the verge of releasing their sixth album in 2018, with founding guitarist/vocalist Gabriele Fiori and bassist Giuseppe Guglielmino welcoming new drummer Fillippo Ragazzoni on board for the first time.
From « Carmina Diablo » (2010), « Supermotherfuzzalicious » (2011), « Hawkdope » (2015) to their latest outing « Stellar Prophecy « (2016), the trio's sound cohesively blends classic '90s-style stoner rock and deep-in-the-cosmos psychedelia, drawing on the best driven space rock to conjure a tripped-out vibe of their own. By bringing Ragazzoni on board, the riffs have gotten tighter and fuzzed out as ever, and two years after their last outing, BLACK RAINBOWS will enter 2018 truly refreshed and with a well-earned veteran status resulting from a track record of countless touring, festival appearances topped with their acclaimed on-stage energy.
BLACK RAINBOWS is
Gabriele Fiori – Guitar & Vocals
Giuseppe Guglielmino – Bass
Filippo Ragazzoni – Drums