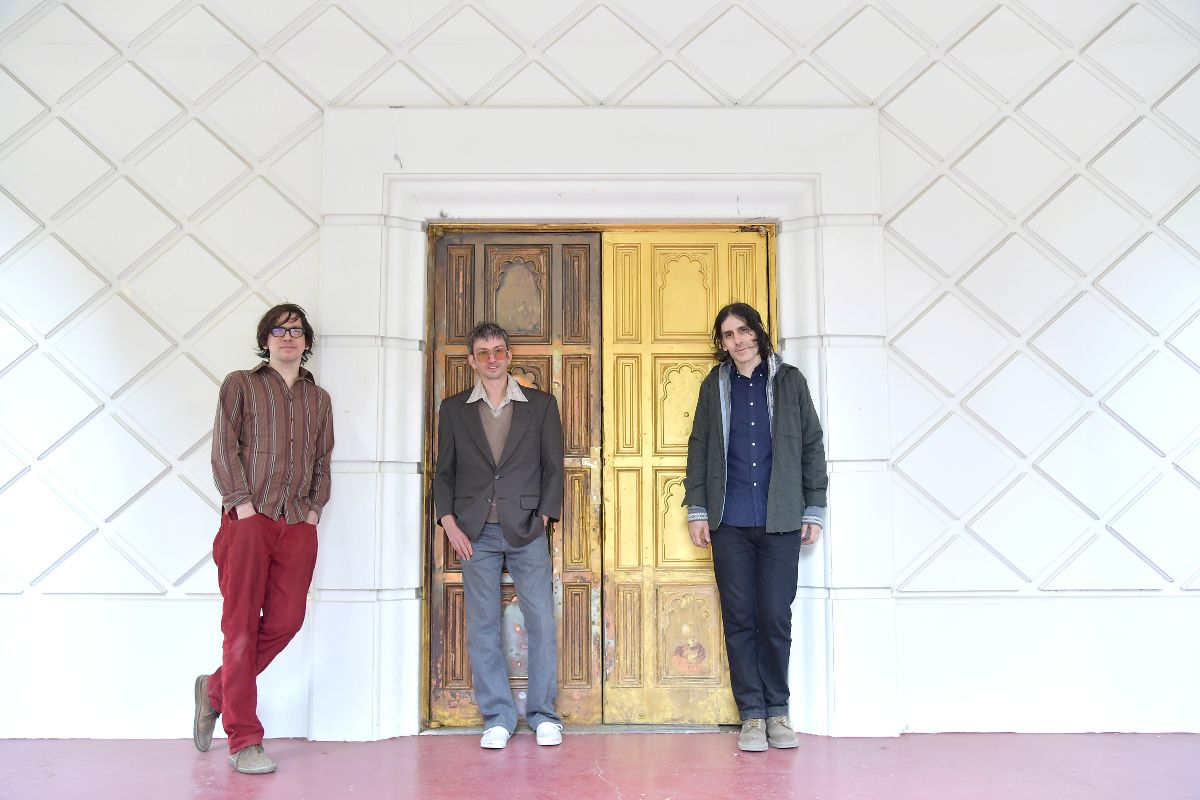 US psychedelic rock luminaries DEAD MEADOW to issue special record as part of PostWax Vol.II series on Blues Funeral Recordings.
Washington-based modern psych rock luminaries DEAD MEADOW are set to release a special concept record as part of Blues Funeral Recordings upcoming PostWax Vol. II vinyl series. Also confirmed to take part in the series are Acid King, Lowrider, Elephant Tree, Mammoth Volume, Josiah, REZN and Vinnum Sabbathi.
Emerging in Washington, D.C. in the late 90s, DEAD MEADOW reached critical mass in the mid-2000s, creating a dreamy, universe-expanding blend of classic and forward-thinking psychedelic rock that puts them at the top of modern psych-rock tinged with post-metal, carving out a space somewhere between the Black Angels and Explosions in the Sky.
On the heels of a sublime Levitation Sessions performance at The Pillars of the Gods earlier this year, the bandset to work creating a special release for PostWax Vol. II. They were encouraged to push even further into the cosmos, and for a band like this, who knows what far-reaching dimensions that might take them to? Of their forthcoming PostWax recordings, singer and guitarist Jason Simon says: « Dead Meadow present 'The Unhounded Now', a mostly instrumental outing of fuzzed-out drone, otherworldly melody, and eastern tinged celebration. »

Announcing a total of nine releases for their upcoming PostWax Vol. II series, Blues Funeral Recordings have already confirmed the participation of Acid King, Mammoth Volume, Josiah, as well as one-off collaborative albums between Lowrider / Elephant Tree, and REZN / Vinnum Sabbathi. The final band to join the series will be announced soon; don't forget to head over their Kickstarter page to sign up for the series before it ends on Friday 30th April. The purpose of Postwax Vol. II is to create a curated series of releases that stand alone yet also connect, both through art elements and a musical throughline, in the form of next level collectible records for all heavy rock fans worldwide.
=> Sign up for your PostWax Vol. II subscription at this location
The PostWax series present exclusive limited edition records from some of the best stoner rock, doom and heavy psych bands on the planet. Benefiting from a spectacular success in 2018, PostWax Year One debuted releases to subscribers first, which were subsequently issued in standard retail versions to the public several months later. With Acid King, Josiah, Lowrider, Elephant Tree,REZNandVinnum Sabbathi already announced, the upcoming PostWaxVol. IIserieswill present 9 deluxe releases on gorgeous vinyl, with each record including at least one exclusive track only available to subscribers, also coming with next-level sleeve design, hand-crafted art and behind-the-scenes liner notes. The first PostWax Vol. II release will be delivered directly to subscribers in the summer of 2021.
Blues Funeral Recordings is an independent label created by the founders of MeteorCity and Lowrider, and releasing music from luminary artists in the heavy/stoner/doom/psych ecosphere. While issuing stellar albums from Domkraft, Howling Giant, Lord Buffalo and Somnuri, the label has also gained attention through PostWax, a groundbreaking subscription-style series of lavish custom releases featuring exclusive music from Elder, Daxma, Spotlights, Lowrider, Besvärjelsen, Big Scenic Nowhere and Domkraft.
DEAD MEADOW LINKS
Website⎮Facebook⎮Instagram
BLUES FUNERAL RECORDINGS LINKS
Website⎮Facebook⎮Bandcamp⎮Instagram | Youtube