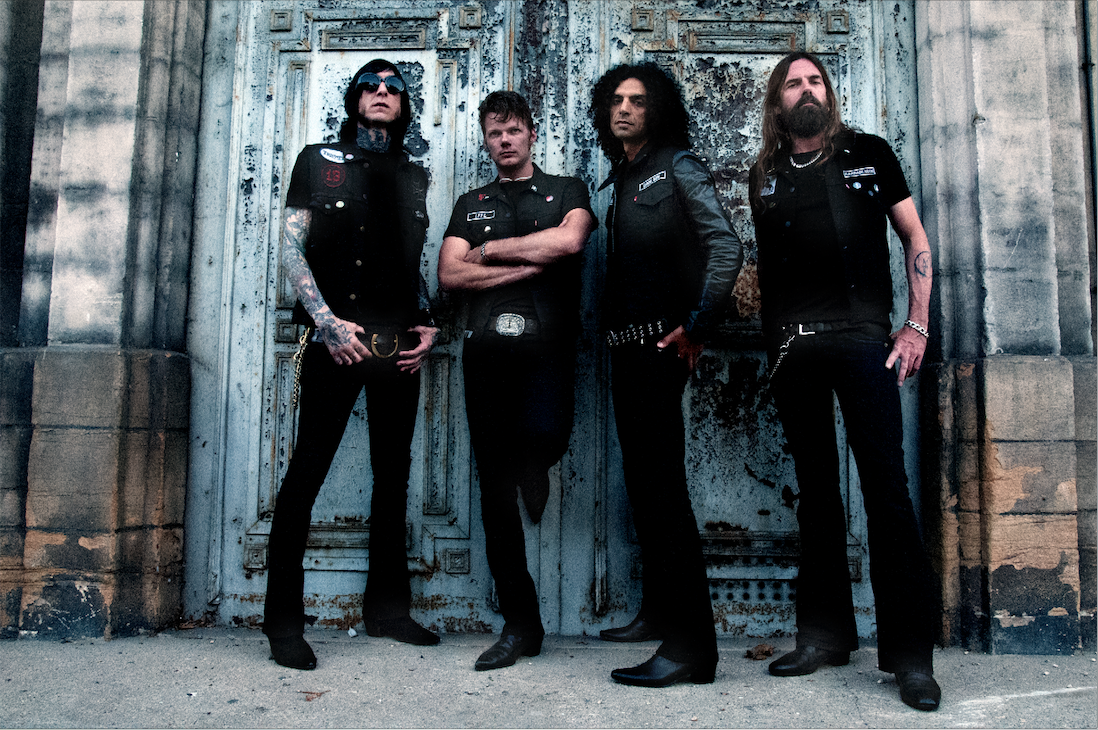 Rock'n'roll outlaws THE LORDS OF ALTAMONT unleash new video « Going Downtown » exclusively via Shindig!
Los Angeles two-wheeled rockers 

THE LORDS OF ALTAMONT

 unleash their new video « Going Downtown » exclusively at Shindig! Magazine, ahead of the release of their sixth album on Heavy Psych Sounds. 
Get a slab of fearless Rock'N'Roll by « Going Downtown » NOW
The band comments on the « Going Downtown » video shooting: "The new Lords Of Altamont video was shot at our favorite beach club in Italy, Hana-bi in Marina di Ravenna! The video was directed by Dani Sin's very talented brother Angelo Sindaco. We drove the beach goers insane playing 'Going Downtown' extremely loud over and over, while they tried to sun bathe and sip cool drinks!"
New album « The Wild Sounds Of Lords Of Altamont »


Out October 6th on Heavy Psych Sounds
Vinyl and CD pre-orders available here
A hammered 4-stroke beat like a twin cylinder engine running on idle, a roaring guitar riff revving up the rpms of the iron-built motorcycle-inspired band, then the fresh and insisting breeze of a Farfisa organ whispering 'let's ride' and a heavy bass greasing up the reliable crank and rods of that authentic rock'n'roll machine, and there goes, ladies and gents, the mighty LORDS OF ALTAMONT combo! Riding hard on backyard-built, loud pipes and rigid frame undestructible raw choppers, the band left their garage enlivened by the year of 1969, right at the crossroads of the Summer of Love and the birth of punk rock. Fueled up by the MC5, the Stooges and the Chambers Brothers to name a few, the pack follows Jake 'The Preacher' Cavaliere (vocals, organ) on his uncompromising rock'n'roll journey ; Dani Sindaco (gtr), Rob Zimmermann (bass) and Steven Van Der Werff (drums) along with their frontman are now spreading out The Wild Sound of Lords of Altamont, their latest record, around the planet!
THE LORDS OF ALTAMONT are
Jake Cavaliere
Dani Sindaco
Rob Zimmerman
Steven Van Der Werff