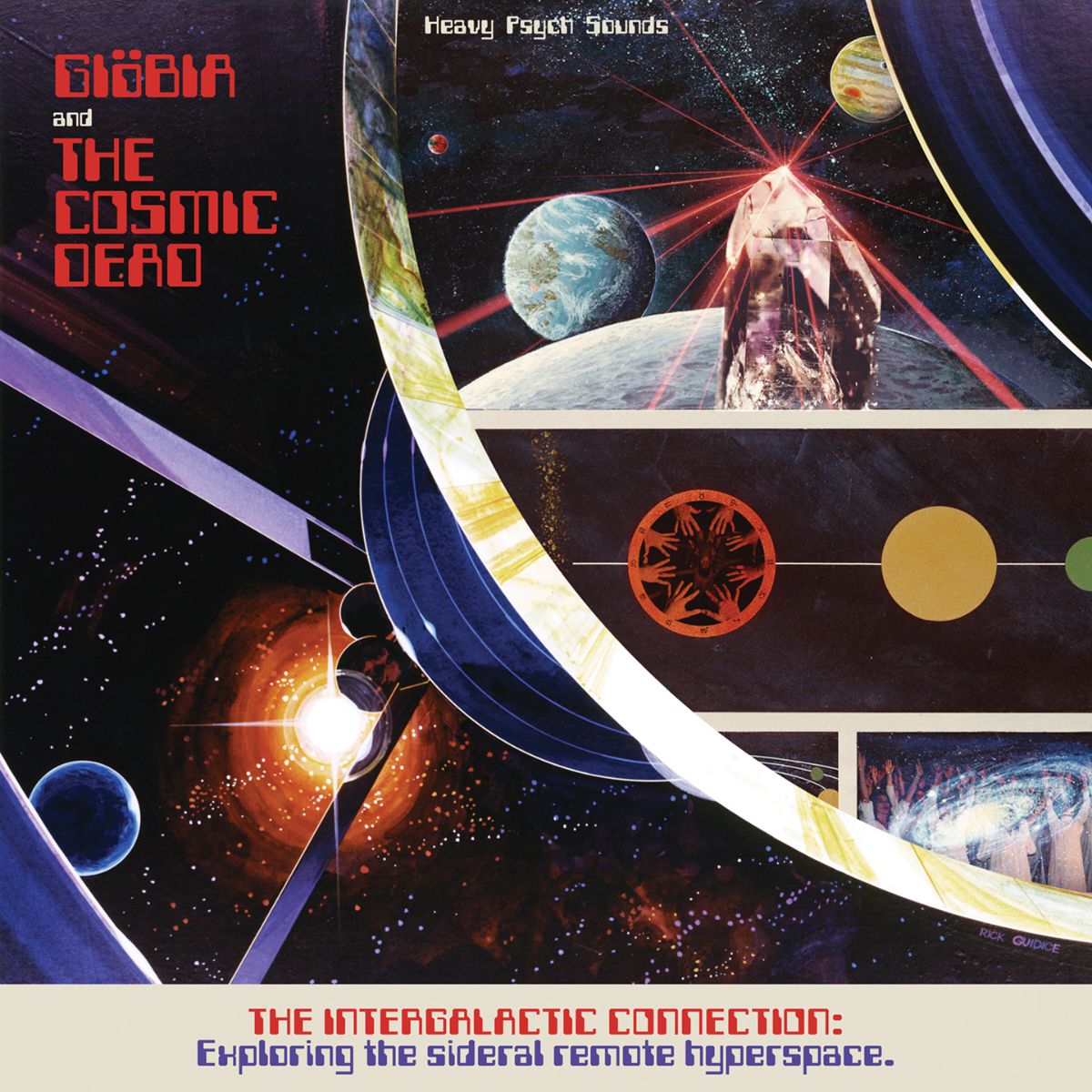 Scottish space rockers THE COSMIC DEAD share first track off split LP with GIÖBIA; out October 29th on Heavy Psych Sounds.
Heavy Psych Sounds announce a mind-bending collaboration with the release of THE COSMIC DEAD and GIÖBIA's special split album. 'The Intergalactic Connection: Exploring The Sideral Remote Hyperspace' will be released on October 29th, and you can stream a radio edit of The Cosmic Dead's epic vinyl side « Crater Creator » now!

This split album is a mind-melting ride through the universe, four tracks full of heavy psychedelic and space rock worship that will instantly bring you into a vortex with no way out. While Glasgow psychedelic rock revelers THE COSMIC DEAD deliver a near twenty-minute occultation crafted in the far reaches of hyperspace, Italian space prog legends GIÖBIA came up with three incredibly tasty space rock bangers.
?Listen to « Crater Creator » (radio edit) at this location ?
THE COSMIC DEAD comment: "The track features cosmicians Omar Aborida and Tommy Duffin alongside the temporal oscillations of Luigi Pasquini (Outblinker, Kabobo) and astral projections of Calum Calderwood (Sloth Metropolis). It was recorded and produced in May 2021 at 16 Ohm Studio in Glasgow."

"We are absolutely excited about this upcoming release: being on the same record with such an amazing band like The Cosmic Dead craft something really special. Our goal with this split EP is to smash our listeners in a black hole and bring them back safe and sound. The whole thing in a matter of minutes." add GIÖBIA.
THE COSMIC DEAD / GIÖBIA split album
'The Intergalactic Connection: Exploring The Sideral Remote Hyperspace'
Out October 29th on Heavy Psych Sounds
TRACKLIST:
1. Giöbia « Canyon Moon »
2. Giöbia « Julia Dream »
3. Giöbia « Meshes of the Afternoon »
4. The Cosmic Dead « Crater Creator »
THE COSMIC DEAD links
Facebook⎜Bandcamp⎜Website⎜Spotify

GIÖBIA links
Facebook⎜Bandcamp⎜Website⎜Spotify
HEAVY PSYCH SOUNDS links
Website⎜Facebook⎜Bandcamp⎜Instagram⎜Youtube