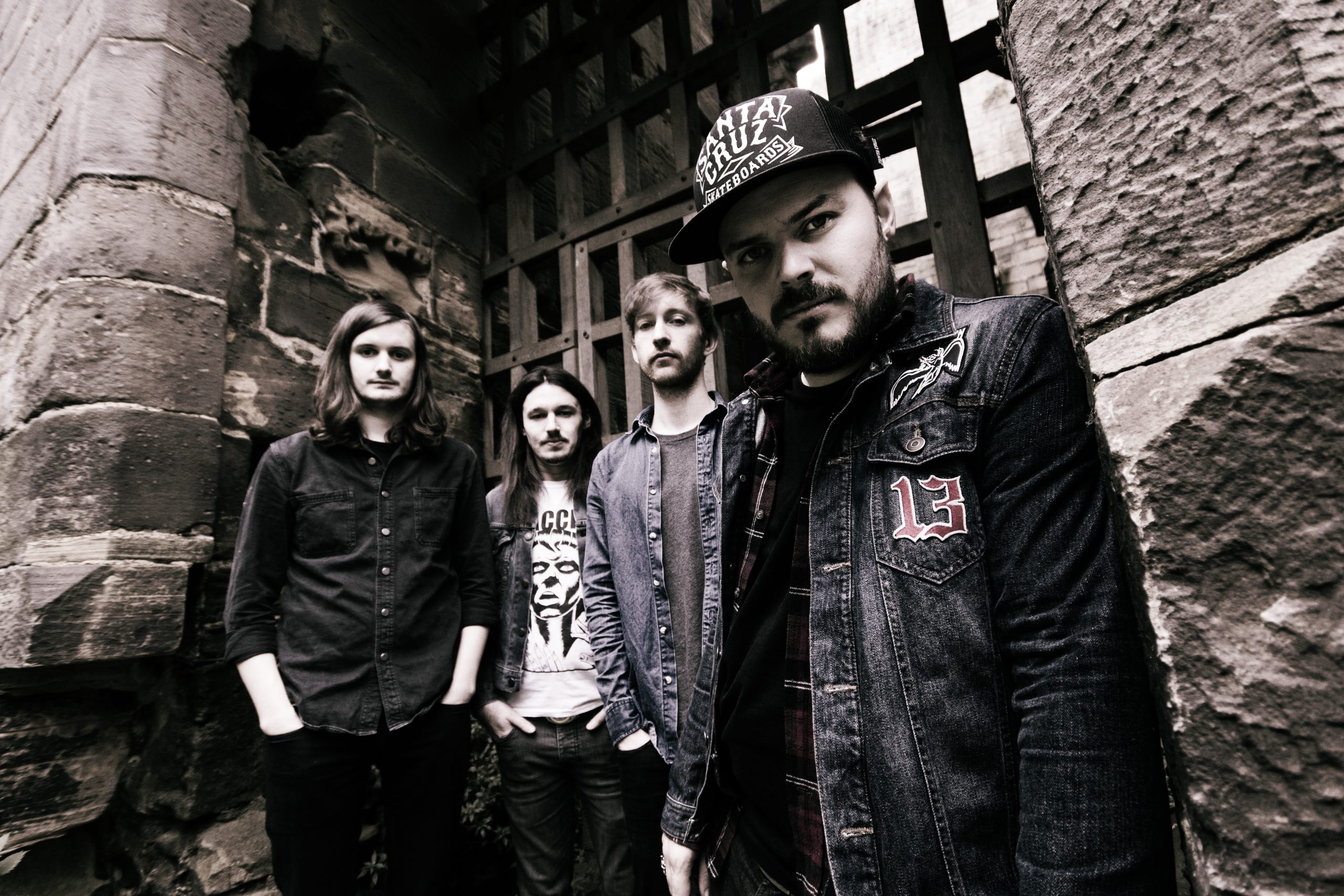 Stream LIMB's ass-kicking new song « Dawn Raiders » now!
London sludge rockers
LIMB

have released the newest track off their upcoming second album « Terminal ». Crank the volume up to maximum levels and play « Dawn Raiders » until the world collapses.

« Dawn Raiders is a no-holds barred riff fest that comes one step short of putting its hands around your neck and forcing you to headbang. » – Metal Injection

Check out LIMB's new tune « Dawn Raiders » NOW

« Terminal » follows hot on the heels of UK sludge rockers LIMB's self-titled debut of 2014, but takes an enormous leap forward. In their quest to take things to the next planet, the band hooked up with legendary extreme metal producer Russ Russell (Napalm Death, Dimmu Borgir, Evile). Together they've created a monolithic statement of intent: « Terminal » is a down-tuned and dirty barrage of monumental riffs, in fact it sounds like worlds exploding.

Keeping all the mammoth groove that is LIMB's trademark, « Terminal » ups the tempos and infuses it all with a thick, stoner vibe. It's an album which can easily hold its own against Yob, Conan, The Sword of this world, at the same time as ploughing its own singular furrow.

New album « Terminal » – Out September 11 on New Heavy Sounds
LIMB is a sludge foursome with a penchant for classic rock stomp, formed in a damp and cold London basement in the winter of 2011. Within a year, their self-recorded demo was picked up by underground metal and hardcore label Witch Hunter Records; soon after, the band joined the New Heavy Sounds roster. After two ferocious EPs – the « Gift of the Sun », and a split with fellow Londoners Gurt – the band released their self-titled debut album in 2014, described as « a beast of record, stuffed with Earth-moving riffs and enough groove to bring a legion of followers to the band's cause ».
A UK tour with labelmates Black Moth later, LIMB are now ready to unleash their follow-up, Terminal. Produced by Napalm Death's collaborator Russ Russell, Terminal brings a new level of detail and depth to LIMB's crushing assault. With their sound dubbed GoatSlade, they combine thick, heavy tones with punchy and nimble songwriting to bring together the best of retro fuzz sounds with modern metal.