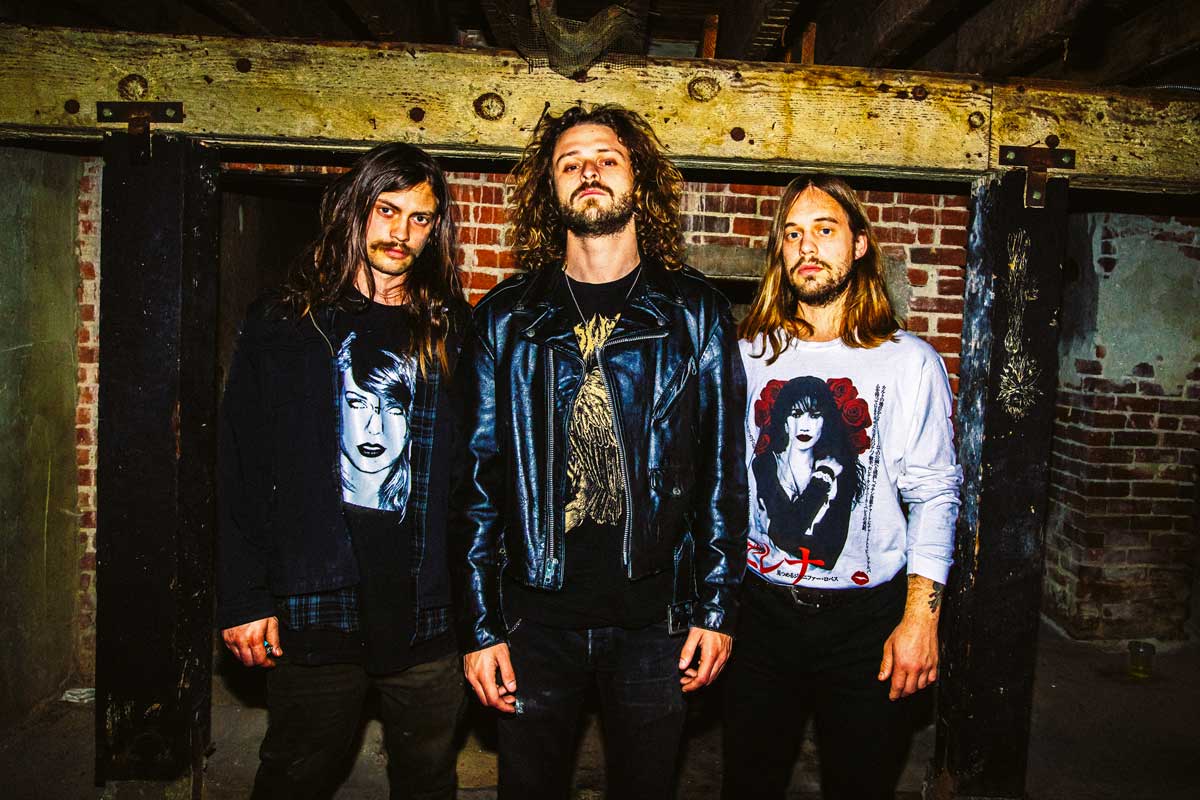 L.A. garage psych troublemakers MOUNTAIN TAMER issue details for new album on Heavy Psych Sounds; new single and preorder up now!
Californian heavy psych mavericks MOUNTAIN TAMER have recently announced their signing with cult and fuzz rock label Heavy Psych Sounds, who will release the band's third album Psychosis Ritual on September 25th. Preorder start now, with a first single available for streaming! 

Following MOUNTAIN TAMER's highly acclaimed, 2018's Godfortune // Dark Matters, and countless shows in support of Fatso Jetson, Weedeater or Dead Meadow, the trio quickly took the stoner, doom and heavy psychedelic scene by storm. Today, MOUNTAIN TAMER are sharing a first appetizer from their upcoming album with their first single titled »Warlock ». 
Hear MOUNTAIN TAMER's dazzling new single « Warlock » HERE
The band tells more about the song thematics: « Warlock drops you into combat with a foe who will obscure the truth, break you down, and change the field of battle without a moment's notice. The inspiration for this antagonist are the imperialist forces that have carved their way through history, changing the narrative of the past and present. The dark current of the Warlock is the world of Psychosis Ritual. »
MOUNTAIN TAMER « Psychosis Ritual » 
Out September 25th on Heavy Psych Sounds
Preorder here
TRACK LISTING:
1. Psychosis Ritual
2. Warlock
3. Turoc Maximus Antonis
4. Scorched Earth
5. Death In The Woods
6. Chained
7. Black Noise   
MOUNTAIN TAMER takes the expansive vision of pure psychedelia and pares it down through the brooding and focused lens of doom and stoner rock. Guitarist/vocalist Andrew Hall, drummer Casey Garcia and bassist Dave Teget, formed their signature fusion of heavy psych rock in 2011 just outside of San Francisco. Now based in Los Angeles, MOUNTAIN TAMER's cult following is built on their DIY ethics, inimitable songwriting, and in your face live performances. After self-releasing several demos, the band released their s/t debut album in 2016 on Argonauta Records. The band toured heavily following the release, playing with notable acts along the way such as Fatso Jetson, Weedeater and Dead Meadow.

In 2018, MOUNTAIN TAMER teamed with Magnetic Eye and Nasoni Records to release their sophomore album, Godfortune // Dark Matters to critical acclaim for its unique approach and genre bending aesthetics. The band rode this success to a full US tour and appearances at SXSW in 2019. This Fall will see them to release their strongest and most heavy psych album to date, Psychosis Ritual, which without a doubt will end on several Best-Of-2020 lists.

MOUNTAIN TAMER is:
Andrew Hall – Guitar/Vocals
Casey Garcia – Drums
Dave Teget – Bass

MOUNTAIN TAMER & HPS RECORDS LINKS
Website⎜Facebook⎜Bandcamp
HPS website⎜HPS Facebook⎜HPS Bandcamp