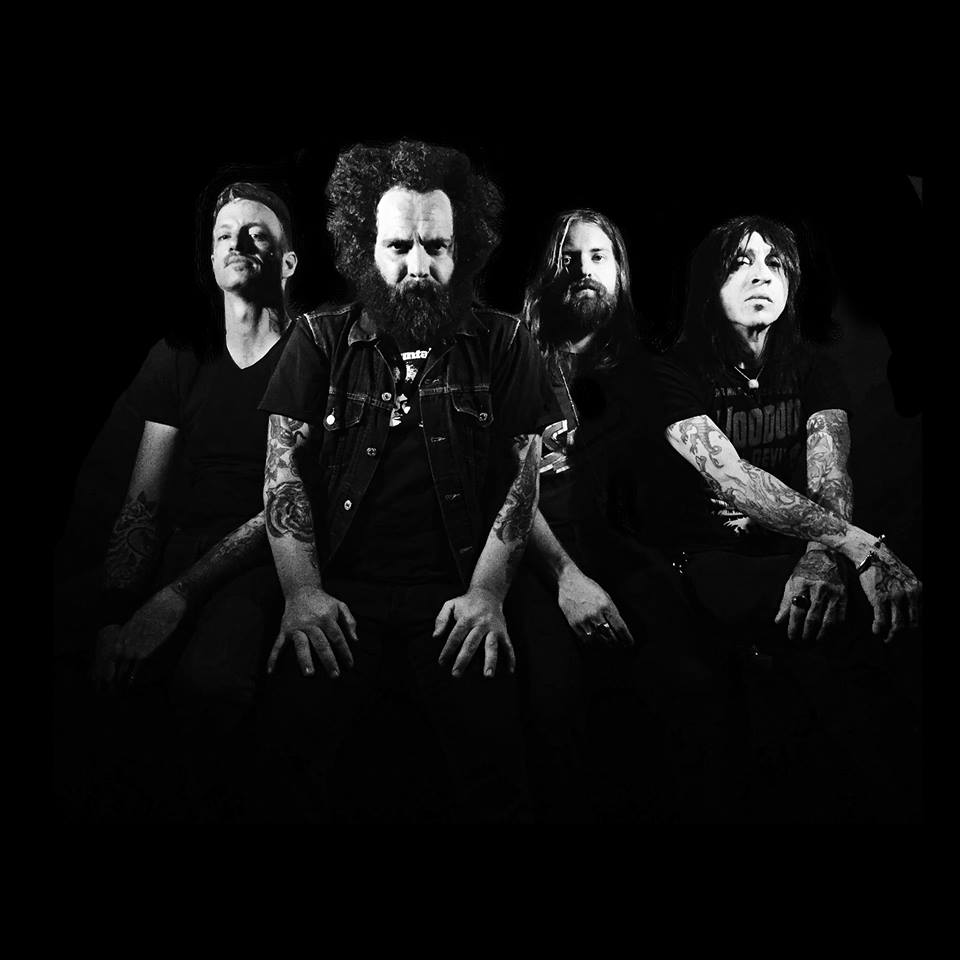 Austin heavy rockers DUEL stream their riffalicious second album « Witchbanger » in full via Decibel!
Austin, TX foursome DUEL is unleashing an absolute beast of catchy hard rock and metal today, with their second Heavy Psych Sounds record « Witchbanger » streaming in full exclusively on Decibel Magazine.  
Bang that head with DUEL's new album via Decibel
"Witchbanger" is DUEL's sophomore record on Heavy Psych Sounds, eight hard-hitting tracks of 70s-infused heavy metal filled with intoxicating choruses, blistering riffs, and fuzzed-out guitars telling tales of horror and hallucination… Rock'n'roll as it should be: totally pure and unpretentious, or as Decibel would say, « Witchbanger is the kind of rock or metal album you'll find yourself humming throughout your day. »
« Witchbanger » comes out April 28th on limited splatter vinyl, black vinyl, CD and digital.
New album « Witchbanger »
Out April 28th on Heavy Psych Sounds – Pre-order
TRACK LISTING:
1. Devil
2. Witchbanger
3. The Snake Queen
4. Astro Gypsy
5. Heart Of The Sun
6. Bed Of Nails
7. Cat's Eye
8. Tigers And Rainbows
Hailing from the sun-baked lands of Austin, TX, 
DUEL
 is a heavy metal four-piece who casts hard-rocking spells of doom, blistering licks and horror from behind a thick haze of smoke. Formed by two ex-members of Scorpion Child and hugely influenced by the darkness of late 60's and early 70's metal, these purists cut it right to the bone with heavy, deep grooves and blistering tunes.
After they released their well-acclaimed debut « Fears Of The Dead » in February 2016 on Heavy Psych Sounds, DUEL are back with their even more raging full-length, cheekily entitled « Witchbanger », due out April 28th, 2017. The album was produced and engineered by lead guitarist Jeff Henson at his Red Nova Ranch studio in the wastelands of Texas, not far from the historic Texas Chainsaw Massacre house.