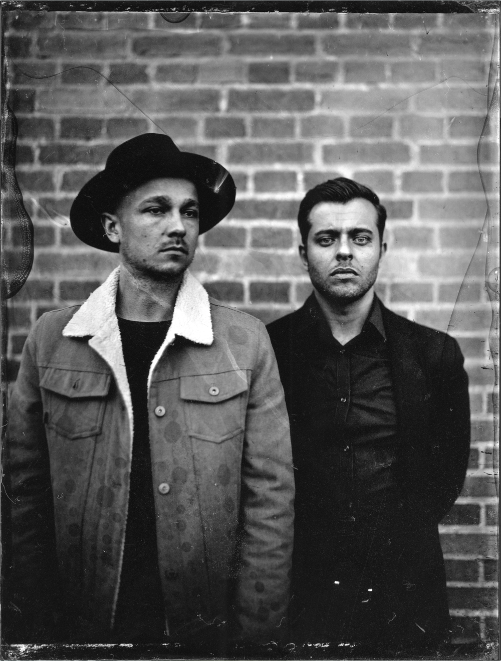 Trip in the woods with French heavy blues duo BLACKBIRD HILL and their new video « Midday Moonlight ».
Go for a creepy walk in the woods with France's heavy blues duo 

BLACKBIRD HILL

 and their new video « Midday Moonlight ». This tenebrous and soulful anthem is taken off their forthcoming 6-track effort of the same name, out this May 5th.
Watch Blackbird Hill's new video « Midday Moonlight » HERE
With « Midday Moonlight », French power duo BLACKBIRD HILL take you on an exhilarating ride throughout America's wide open spaces, for a six-track journey made of telluric blues riffs and organic folk tales. Sometimes howling, always soulful, their sincere take on Delta blues mythology will appeal and intrigue you, like an outtake off a modern western duel between Jack White and Wovenhand. The artwork for this new 6-track record « Midday Moonlight » was designed by Ita Duclair.
BLACKBIRD HILL « Midday Moonlight »
Out May 5th, 2017 on CD and digital
Pre-orders available here
TRACK LISTING :
1. Trigger Law
2. Horseback Sight
3. Run Like Mad
4. Stories From The Road
5. Hold Your Fire
6. Midday Moonlight
Drawing their inspiration from the best of contemporary rock and Delta blues, Bordeaux-based garage duo BLACKBIRD HILL really take on their full dimension while on stage. When both voices harmonize on top of a relentless, electric-filled guitar/drums duel, be sure to get in a trance. Since 2012, the band has already played many festivals and club shows in France, Belgium, but also shared the stage with reference acts such as James Leg, The Temperance Movement and King Mud.