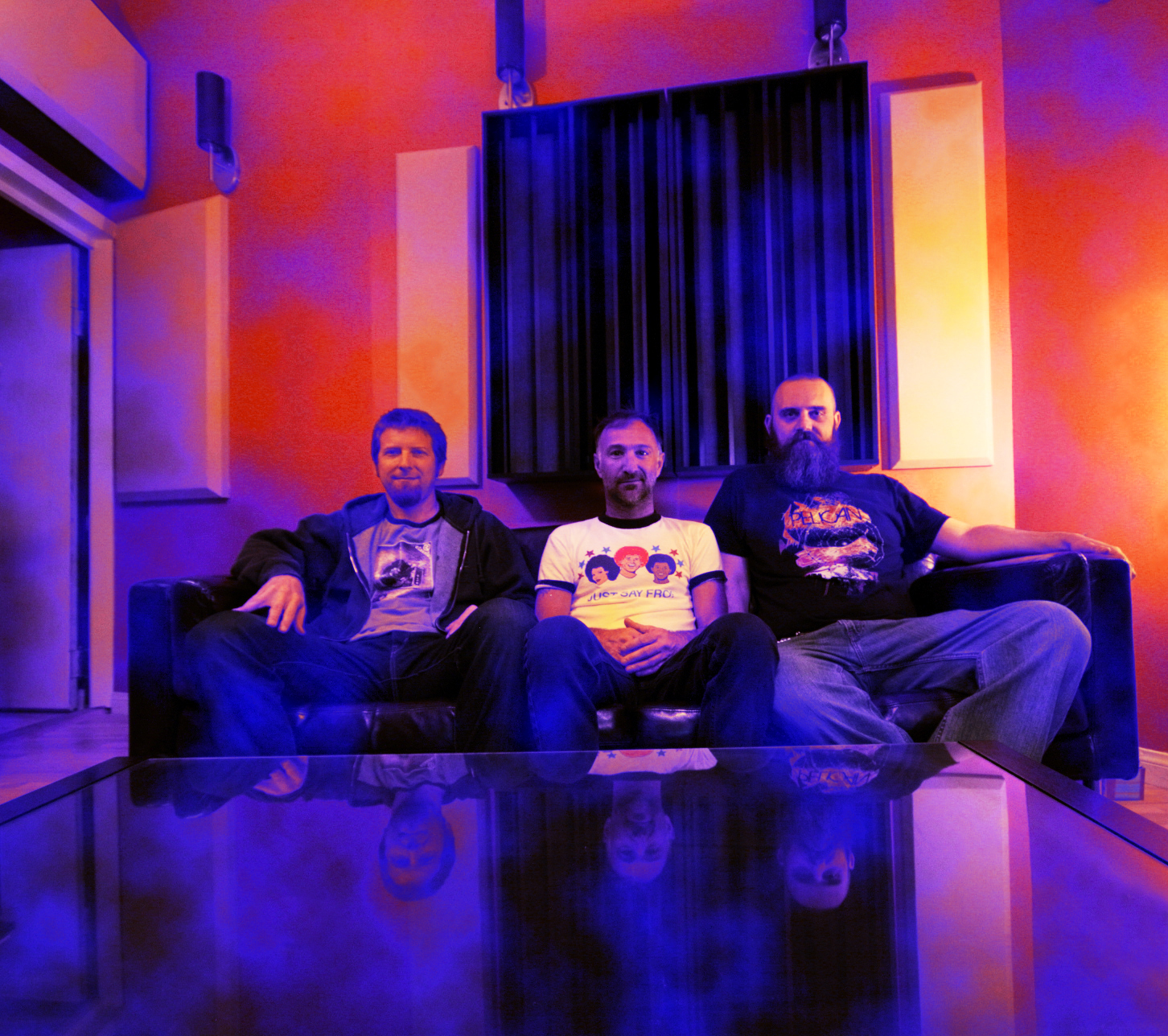 Extreme doom purveyors MONARCH announce European tour with Birushanah to kick off this spring.
Beware, as extreme doom unit MONARCH is gearing up for their spring European tour with Birushanah…
France's most active and emblematic drone/doom metal purveyors
MONARCH
have announced a batch of dates with Japanese tribal doomers
Birushanah
, with whom they will soon release a split record on MusicFearSatan. The band is currently putting the finishing touches to their new full-length, to be unleashed later in the year.
The « Distort Europe » European tour will kick off March 30th in their hometown of Bordeaux.
MONARCH EUROPEAN TOUR w/ Birushanah
30.03 – Bordeaux (FR) Void
31.03 – Paris (FR) FGO-Barbara
01.04 – Rouen (FR) L'Oreille Qui Traîne
02.04 – Bruxelles (BE) Magasin 4
03.04 – Hamburg (DE) Club Astra
04.04 – Copenhagen (DK) KB18
05.04 – Oslo (NO) Blitz
06.04 – Malmö (SE) Plan B
08.04 – Leipzig (DE) Plaque
09.04 – Prague (CZ) Mayapur pokojíček
11.04 – Zurich (CH) Ebrietas
12.04 – Milan (IT) Macao
13.04 – Montpellier (FR) The Black Sheep
14.04 – Lyon (FR) Grrrnd Zero
15.04 – Toulouse (FR) Pavillons Sauvages
For years, France's most recognized and active extreme doom metal band MONARCH have delivered some of the most punishing amplifier worship that has befallen doom metal through the band's myriad of releases. This has earned them the reputation as one of the most recognized extreme doom metal bands in the scene today, through countless live shows and tours they have under their belt, their music is an experience to behold within the realm of doom metal.
Forged by a heaving earth rumbling low-end rhythm section being harnessed by the crawling and churning riffs of despair, and all held within the grips of the harsh and spellbinding vocals of Emilie Bresson, MONARCH have continued to raise the bar and push their own threshold with every succeeding release they unleash amongst their repertoire.
The band's latest work and Profound Lore Records debut Sabbracadaver saw them create what could very well be their heaviest, most haunting, and moving album yet. Those who have already fallen under MONARCH's spell will recognize it as the band's most enchanting work, an album that will finds its way within the extreme doom metal hierarchy.
MONARCH IS
Emilie Bresson a.k.a. Eurogirl – Vocals
Shiran Kaidine – Guitar
MicHell Bidegain – Bass
Benjamin Sablon – Drums
Stéphane Miollan – Guitar