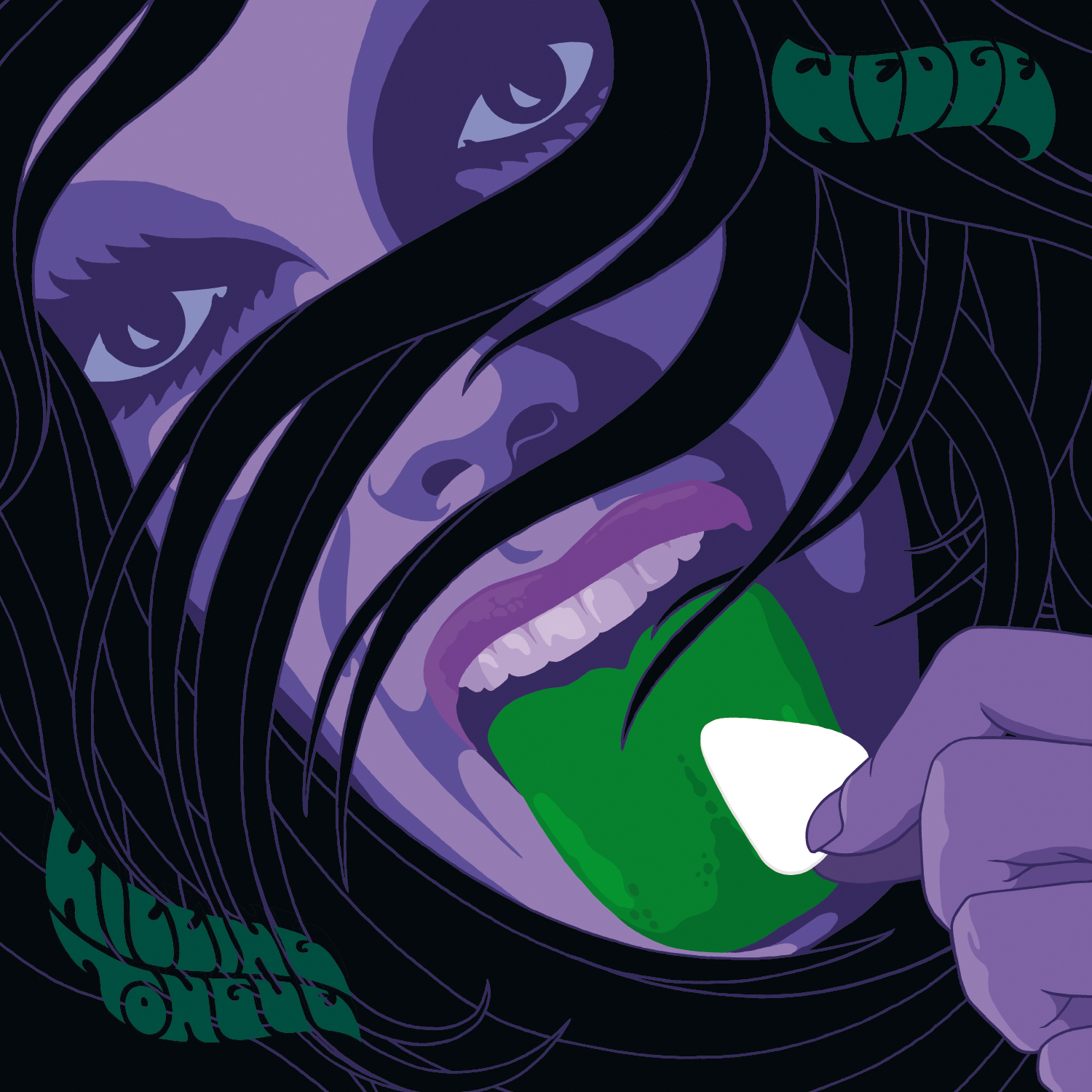 Berlin hard rockers WEDGE stream new album « Killing Tongue » due out Feb. 9th on Heavy Psych Sounds.
Berlin's vintage groove-mongers 

WEDGE

 are happy to present their second full-length « Killing Tongue » in full via Decibel and Rock Hard today. The album is out on February 9th via Heavy Psych Sounds.
WEDGE's frontman Kiryk Drewinski tells us more about « Killing Tongue » : « Although we obviously love vintage music we wanted the new record to sound also fresh and not as garagey as our debut. Overall recording « Killing Tongue » was a quite different experience compared to cutting the first album, which we did mainly live in just a few days at our rehearsal room. With the new album we had the opportunity to make use of a proper studio, equipped with all kinds of vintage analog goodies. Because of that we were able to arrange and produce some of the songs with less limitations and just the way we had imagined them in our heads, using a bunch of instruments and sounds which we don't use live. On the other hand we had the freedom to play nearly all of the tracks in concerts for quite a while prior to recording, which we consider a huge luxury. Having unrecorded tunes in our live set enabled us to « test » and develop them first. Usually bands are forced to put out albums at a certain time rate so it's not surprising that the first few albums of many bands are among their best. This is exactly due to the fact that those albums consist of the groups' live material. We had no need to « fill in any gaps » but instead picked the songs for the record that worked best live, enhancing them with some nice overdubs here and there. All in all the new record is a good blend between straight forward fuzz rockers that work live as a trio and more elaborated stuff. We are very happy with the outcome of « Killing Tongue » and hope you will enjoy the album as well. « 
Following the buzz of WEDGE's debut, the group now unveils their eagerly awaited follow-up « Killing Tongue »… and it truly kills! Although it remains deeply rooted in the rock'n'roll of the late 60s & early 70s, this new album clearly is a strong progression from its precursor, presenting a multicolored spectrum of sounds and more diverse songwriting. Power trio-untypical arrangements and instruments like electric sitar, clavinet and harpsichord are accompanying some of the band's new psychedelia-soaked tunes. Of course, you can also expect plenty of good ol' fuzz guitar and Hammond organ-driven material as well! « Killing Tongue » was recorded & mixed at LowSwing Studios in Berlin by Guy Sternberg, and mastered by Brian Lucey at Magic Garden Mastering in California.
It will be available on LTD Green Transparent Splatter, Multicolour or Black vinyl, as well as on CD and digital, with pre-orders starting on November 3rd via Heavy Psych Sounds' website.
WEDGE New album « Killing Tongue »
Out February 9th on Heavy Psych Sounds
Pre-order vinyl & CD at this location
WEDGE is a 60s-sounding, psychedelic and heavy rockin' Berlin trio founded by guitarist/singer Kiryk Drewinski (ex-Liquid Visions/The Magnificent Brotherhood), drummer Holger "The Holg" Grosser and bassist/organist Dave Götz, and named themselves after the first stone tool of human history. Their sound is accordingly archaic, extremely effective, made from « solid rock » and, when used correctly, it causes fire… especially on stage! The trio released their first studio album on Heavy Psych Sounds in September 2014, which quickly sold out. Second album « Killing Tongue » will come out in February 2018 on the label.
WEDGE IS
Kiryk Drewinski – Vocals / Guitars / Harmonica
Holger 'The Holg' Grosser – Drums / Percussion
David Götz – Bass / Organ / Electric Piano / Mellotron