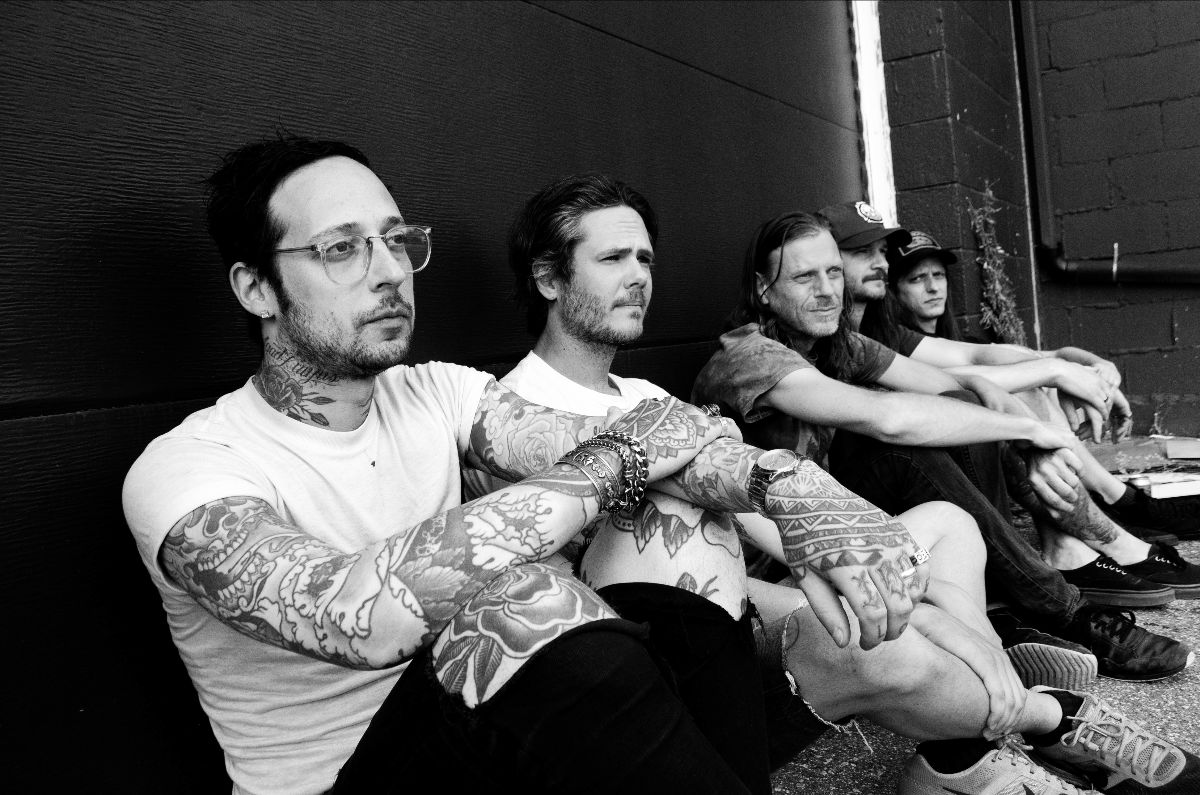 Canadian heavy metal heroes DEAD QUIET release thundering final single from upcoming 'Truth and Ruin' album on Artoffact Records!
DEAD QUIET unleash their spectacular new single « Atoned Deaf » today on all digital platforms. The song is the opening track on the Vancouver quintet's new album 'Truth and Ruin', available September 11th on Artoffact Records.

With burbling organ, dual guitars, and the soaring vocals of frontman Kevin Keegan, « Atoned Deaf » worships at the altar of late '70s Judas Priest, Iron Maiden, and Deep Purple, and rejuvenates the genre with modern-day power. « If I lie like this, I can live like this forever / But I've got this demon to contend with / If I'm high like this, I'll die like this / I don't think I can live forever« , Keegan sings on the song, inspired in part by things witnessed at his day job as a frontline worker dealing with the fentanyl epidemic in Vancouver.
🔥Power up with « Atoned Deaf » on all streaming platforms 🔥
On new album 'Truth and Ruin',DEAD QUIET respects its elders while fully owning its own craft. It is a fine balance, which brings to mind Ghost, among others. Keegan is flanked by guitarist Brock MacInnes (of Juno Award winners Anciients), newest member Mike Rosen on keyboards, and the rhythm section of bassist Mike Grossnickle and drummer Jason Dana.

'Truth and Ruin' was engineered and mixed by Jesse Gander (Japandroids, White Lung) at Rain City Recorders in Vancouver. It was mastered by Alan Douches (Mastodon, Chelsea Wolfe) at West West Side Music in Hudson Valley, NY. The band previously unveiled « The Sign of a Sealed Fate« , « Forever Unsung » and their brilliant isolated lyric video for « Partial Darkness« .
DEAD QUIET New album « Truth and Ruin »
Out September 11th on Artoffact Records
– PREORDER –
Since its formation in Vancouver in 2014, DEAD QUIET has toured with the likes of John Garcia (Kyuss) and Cancer Bats, and played festivals like Desertfest and Into the Void. In league with frontman and former Barn Burner Kevin Keegan, are guitarist Brock MacInnes, also of Anciients, newest member Mike Rosen on keyboards, and the rhythm section of bassist Mike Grossnickle and drummer Jason Dana.

« One of the most imaginative but reassuringly bludgeoning examples of post-millennial Iommi-worship currently available to human ears… Veering from full-throttle metal riffing to swirling, woozy psychedelic squalls with the ease of intuitive masters, they sound like a band that simply understand what makes heavy music tick and why enduring ideas are very often the best ones. » – Metal Hammer 

DEAD QUIET is:
Kevin Keegan – vocals, guitar
Brock MacInnes – guitar
Mike Grossnickle – bass
Mike Rosen – keyboards, backing vocals
Jason Dana – drums

DEAD QUIET LINKS
Facebook ⎮ Bandcamp ⎮ Instagram ⎮ Twitter 

ARTOFFACT RECORDS LINKS
Website ⎮ Facebook⎮ Instagram ⎮ Twitter