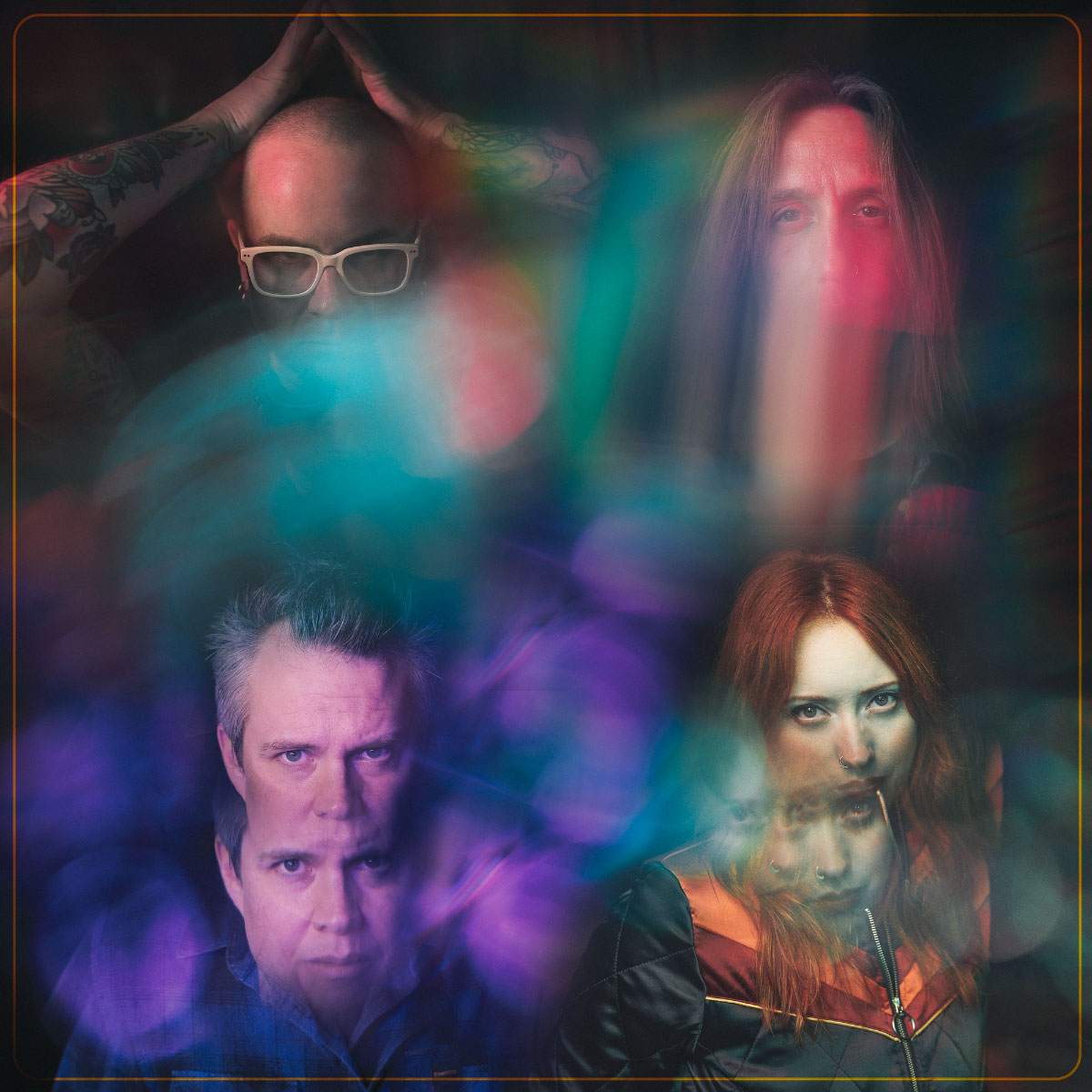 Portland heavy rock revelation HIPPIE DEATH CULT to release new album 'Circle of Days' on Heavy Psych Sounds; stream first track and preorder now!
Portland-based heavy rockers HIPPIE DEATH CULT teamed up with Decibel Magazine to unveil the first single off their upcoming new album 'Circle of Days', coming out May 21st on Heavy Psych Sounds. The band also announced the reissue of their debut album '111' and an upcoming 'Doom Sessions Vol.5' EP with High Reeper this May, with preorders starting today for all three records!

« It's feeding time at the zoo, specifically at the lion cage where the keepers toss large chunks of fresh red meat to the hungry carnivores while an eager audience of visitors goes into their own feeding frenzy, cheering and screaming as the ferocious cats tear, chew, and digest their favorite meal. Are we the audience or are we the lions, tearing apart the bits of truth we are fed? Or are we just looking for scraps that support our own existing paradigm?" say the band about « Red Meat Tricks ».
Check out new single « Red Meat Tricks » on Decibel Magazine
Their sophomore album 'Circle Of Days' serves as a musical bridge to their critically acclaimed debut '111', while being a fresh exploration of HIPPIE DEATH CULT's hybrid sound. 'Circle Of Days' is a pensive reflection of frustration and hope, experienced as we evolve from the confinements of self indulgence and into a more altruistic mindset. Listeners new to HDC can expect to hear a band that feels familiar yet also unique. Hippie Death Cult are a group with their own musical identity; one that manages to be influenced by great rock and metal bands of the past while not becoming a blueprint of them.
The band will release their new album 'Circle of Days' and reissue their debut LP '111' on May 21st through Heavy Psych Sounds. The 'Doom Sessions Vol.5' split EP with High Reeper will see the light on May 14th. All three records are available to preorder at this location.
HIPPIE DEATH CULT New album 'Circle of Days'
Out May 21st on Heavy Psych Sounds – PREORDER
HIPPIE DEATH CULT has proven to be one of the more exciting hard rock bands to surface in recent years. Described as a band who « perfectly fuses classic rock sounds with a more modern fuzzy doom sensibility » by Metal Injection and « definitely ones to watch » by Classic Rock Magazine, the Portland, OR quartet only began writing and performing in early 2018, while the roots of the band go much deeper. A stream of musical consciousness swept over guitarist Eddie Brnabic inspiring him to create the band, but it would take a few lineup attempts and a little luck to bring the right members together. With a solid lineup of Laura Phillips, Ryan Moore and Ben Jackson in place, they set out with fierce dedication to rehearse, record and perform a string of successful live shows, securing a deal with Cursed Tongue Records, who released their politically and ecologically-driven debut album '111' in 2019.
2020 was a productive year for the band. They completed material for Magnetic Eye Records with their contribution to the 'Best Of Black Sabbath' compilation, music for the independent film « All Gone Wrong », and signed a record deal with Heavy Psych Sounds Records to release their sophomore full-length in the spring of 2021.
HIPPIE DEATH CULT IS:
Ryan Moore – Drums
Eddie Brnabic – Guitar
Ben Jackson – Vocals/Keys
Laura Phillips – Bass/Vocals
HIPPIE DEATH CULT LINKS
Website⎜Facebook⎜Bandcamp⎜Instagram
HEAVY PSYCH SOUNDS LINKS
Website⎜Facebook⎜Bandcamp⎜Instagram⎜Youtube