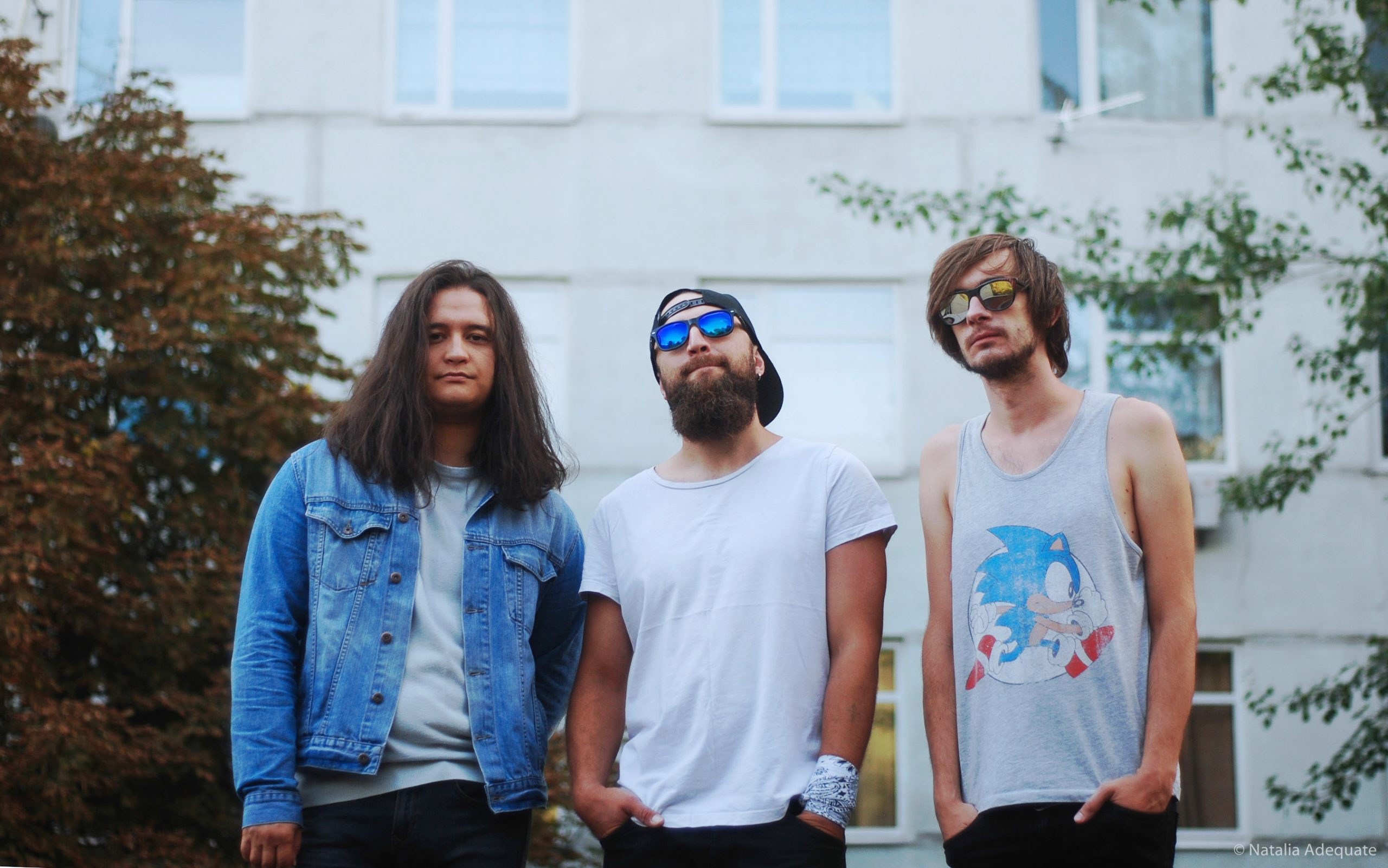 STONED JESUS: European tour to kick off this week
Ukrainian stoner rock frontrunners STONED JESUS are all set to hit the European highways this Thursday, for an extensive summer tour in support of their rocking third album « The Harvest ».
STONED JESUS SUMMER TOUR:
09.07 – ERFURT (De) Stoned From The Underground Festival
10.07 – PLESZEW (Pol) Red Smoke Festival
16.07 – ANYKSCIAI (Lit) Devilstone Festival
17.07 – STOCKENBOI (At) Woodstockenboi Festival
15.08 – RODATYCHI (Ukr) Zaxid Fest
28.08 – VALADA (Pt) Reverence Festival
05.09 – KAMINETS-POLDILSKIY (Ukr) Respublica Fest
11.09 – CHEMNITZ (De) Ajz Talshock
12.09 – BERLIN (De) Cassiopea
15.09 – SALZBURG (At) Rockhouse
16.09 – ZAGREB (Cro) Vintage Industrial
17.09 – BUDAPEST (Hun) Kvlt
18.09 – BELGRADE (Ser) Bozidarac
20.09 – LJUBLJANA (Slo) Klub Gromka
New album « The Harvest » streaming on 
Bandcamp
STONED JESUS is a trio hailing from Kiev, Ukraine, which has been one of the biggest bands to emerge on the Eastern Europe stoner scene these past few years. Formed in 2009 by guitarist and vocalist Igor, they first toured Russia and Ukraine extensively, after what they released their highly-anticipated debut « First Communion ».
2011 saw STONED JESUS kept exploring and changed direction with the « Stormy Monday » EP, but it is mostly with their second full-length « Seven Thunders Roar » that the band really drew attention , pushing their songwriting to another level. Less doom, more psychedelic, the album peaks with 16-minute long epic « I'm The Mountain », which remains the most progressive and ambitious song the band has written so far.
After a slight lineup change and a couple of more material released, STONED JESUS returned in 2015 with their third album to date, « The Harvest ». One thing is for sure: it didn't leave the fans indifferent, by getting away from the trio's psychedelic roots to offer a more fun and straightforward approach. From its catchy hooks and compelling vocals to its darker auspices, « The Harvest » can be seen as a red hot rock'n'roll meteor, probably the most ardent album STONED JESUS has ever released. It will prompt you to jump in the pit asap, and mosh as if it was your last night on Earth. Louder!
STONED JESUS IS
Igor Sydorenko – Guitar & vocals