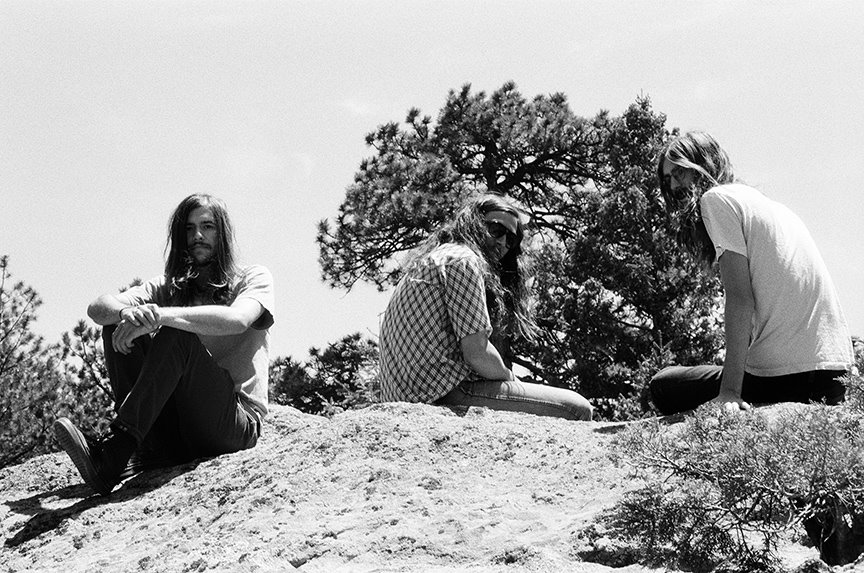 Classic rock goldsmiths CRYPT TRIP stream new album 'Haze County' in full before March 8 release on Heavy Psych Sounds!
Texas classic rockers CRYPT TRIP are returning this March 8th with their colorful second full-length 'Haze County', which can be heard in its entirety today courtesy of Outlaws Of The Sun!
CRYPT TRIP returns! Following their debut album "Rootstock", the Texas trio once again deliver their typical country-tinged southern rock to your ears, mind, and soul. New album "Haze County" explores the intricacy of space and time through nine songs that can easily be defined as the band's most focused and organic work to date. 

Tap your feet to to 'Haze County' now via Outlaws Of The Sun

Blending elements of hard rock, psychedelia and folk music, each track has something different to say. Loud Fender amps and a pounding rhythm section deliver enticing grooves on some tracks, while dreamy guitars take you away on others. Staying true to their Texas tradition, the album features special guest Geoff Queen on pedal steel, adding an entirely different color to the tonal palette.

"Haze County" was recorded and mixed by James Campbell at Cibolo Studios in San Antonio, Texas. It was mastered by Jerry Tubb at Terra Nova Digital Audio in Austin, Texas. High quality analog equipment was used at every stage of production for the best possible "vintage" sound.
CRYPT TRIP « Haze County »
Out March 8th on Heavy Psych Sounds Records
PREORDER NOW

 TRACKLIST
1. Forward
2. Hard Times
3. To Be Whole
4. Death After Life
5. Free Rain
6. Wordshot
7. 16 Ounce Blues
8. Pastures
9. Gotta Get Away
 CRYPT TRIP is a hard rock trio originally formed in Dallas in 2013. The first incarnation of the band had a heavy psychedelic sound that was reminiscent of a dark 70s underground. It wasn't long before guitarist/singer Ryan Lee and bassist Sam Bryant relocated to Central Texas, where they met drummer Cameron Martin and began to solidify their sound. Taking their cue from aged rock records, jazz methodology and their cultural roots in the American South, their music presents you with a genuinely personal experience.

CRYPT TRIP is
Ryan Lee – Vocals, Guitar
Sam Bryant – Bass
Cameron Martin – Drums

CRYPT TRIP & HPS RECORDS LINKS
Facebook⎜Bandcamp
HPS website⎜HPS Facebook⎜HPS Bandcamp