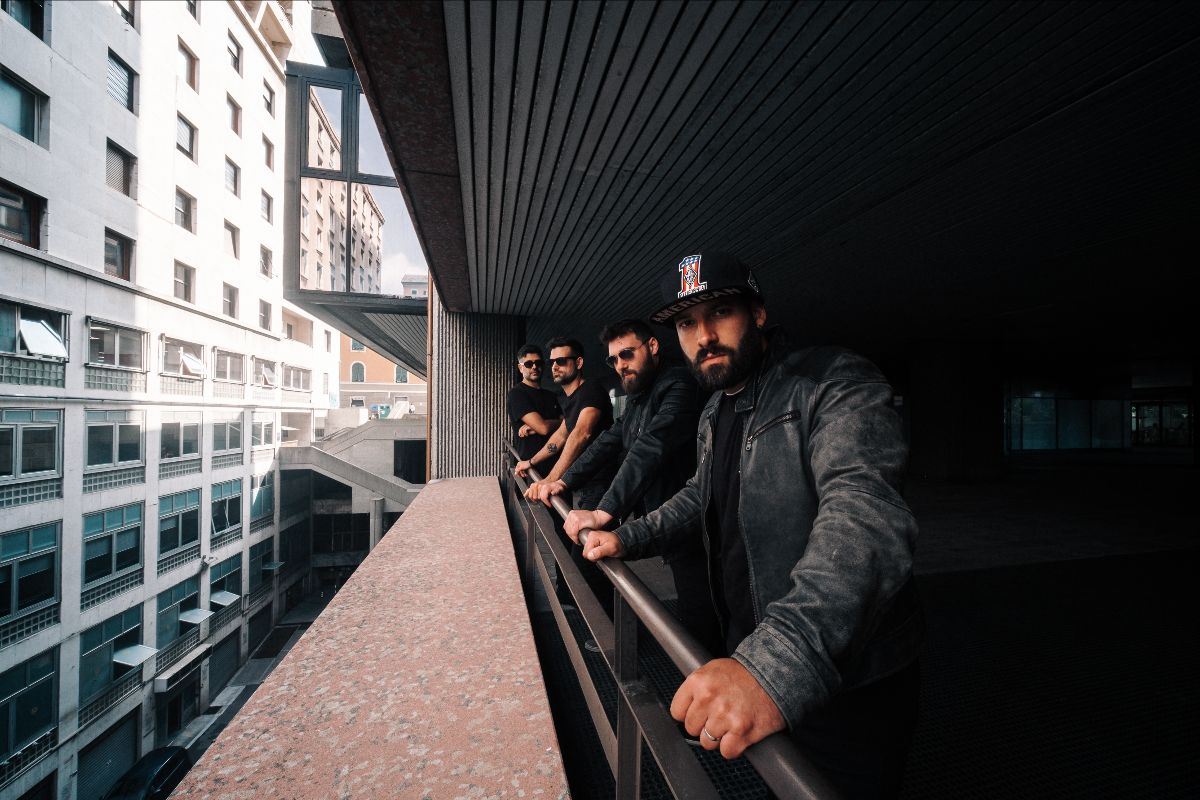 Italian heavy rock torchbearers ISAAK unleash explosive « OBG » video; new album « Hey » out March 31st on Heavy Psych Sounds.
Genoa-based heavy and stoner rock stalwarts ISAAK unleash a new supersonic anthem with « OBG », their new video premiering exclusively on The Sleeping Shaman. The band will release their awaited third album « Hey » on March 31st via Heavy Psych Sounds.

ISAAK return after seven years with a new album and a worldwide deal with Europe's premium heavy rock label Heavy Psych Sounds. Filmed and directed by Davide Colombino, this new video entitled « OBG » is nothing short of pure sonic fury, showcasing what the riff-driven foursome does best: blasting hard-hitting and pedal-to-the-metal rock'n'roll at maximum levels. They comment: « OBG or Old But Gold is the second single taken from the album Hey, an old school stoner song that talks about how it is necessary nowadays to get back in touch with yourself, look inside yourself and not outside, leaving appearances alone but giving importance to who we really are.« 
💥 Turn it up and watch Isaak's explosive « OBG » video NOW 💥
Considered a cornerstone act of the Italian stoner rock scene, the Genoa foursome is known for delivering high-octane steamrollers propelled by supersonic riffs, banging grooves and thunderous vocals. Their forthcoming third album « Hey » will hit your ears head-on with no mercy, so make the most of this infectiously fun 11-tracker, crank it up and join that sweaty beer-soaked pit now! ► Listen to previous single « Rotten » at this location.
New album « Hey »
Out March 31st on Heavy Psych Sounds
European preorder // US preorder

Born in 2011 from the ashes of Italian heavy rock four-piece Gandhi's Gunn, it didn't take long for ISAAK to sign a worldwide deal on US label Small Stone Records for the reissue of their ass-kicking debut album "The Longer The Beard The Harder The Sound" in June 2013. Oozing thundering riffs and raw energy, the Genoa foursome has the knack for assembling the heaviest-sounding licks with a rip-roaring attitude that can only make you raise a fist up in the air while rocking out in the pit. In 2016, the band started working with Italian powerhouse Heavy Psych Sounds Records for the vinyl release of their sophomore album « Sermonize », in collaboration with Small Stone Records. In 2022, the band signed a worldwide deal with Heavy Psych Sounds for the release of their third full-length in the winter of 2023.

About their new album, ISAAK says: « 'Hey' puts a point, a point that doesn't look back but looks inside. 'Hey' talks about our most intimate fears and tries to do it with irony. 'Hey' is a riffalicious fast-forward stoner rock album. It is a manifesto on being fragile and making that fragility a strength. »

ISAAK is:
Giacomo Boeddu – Vocals
Francesco Raimondi – Guitars
Gabriele Carta – Bass
Davide Foccis – Drums

ISAAK links
Facebook⎜Bandcamp⎜Instagram⎜Spotify

HEAVY PSYCH SOUNDS links
Website⎜Facebook⎜Bandcamp⎜Instagram⎜Youtube