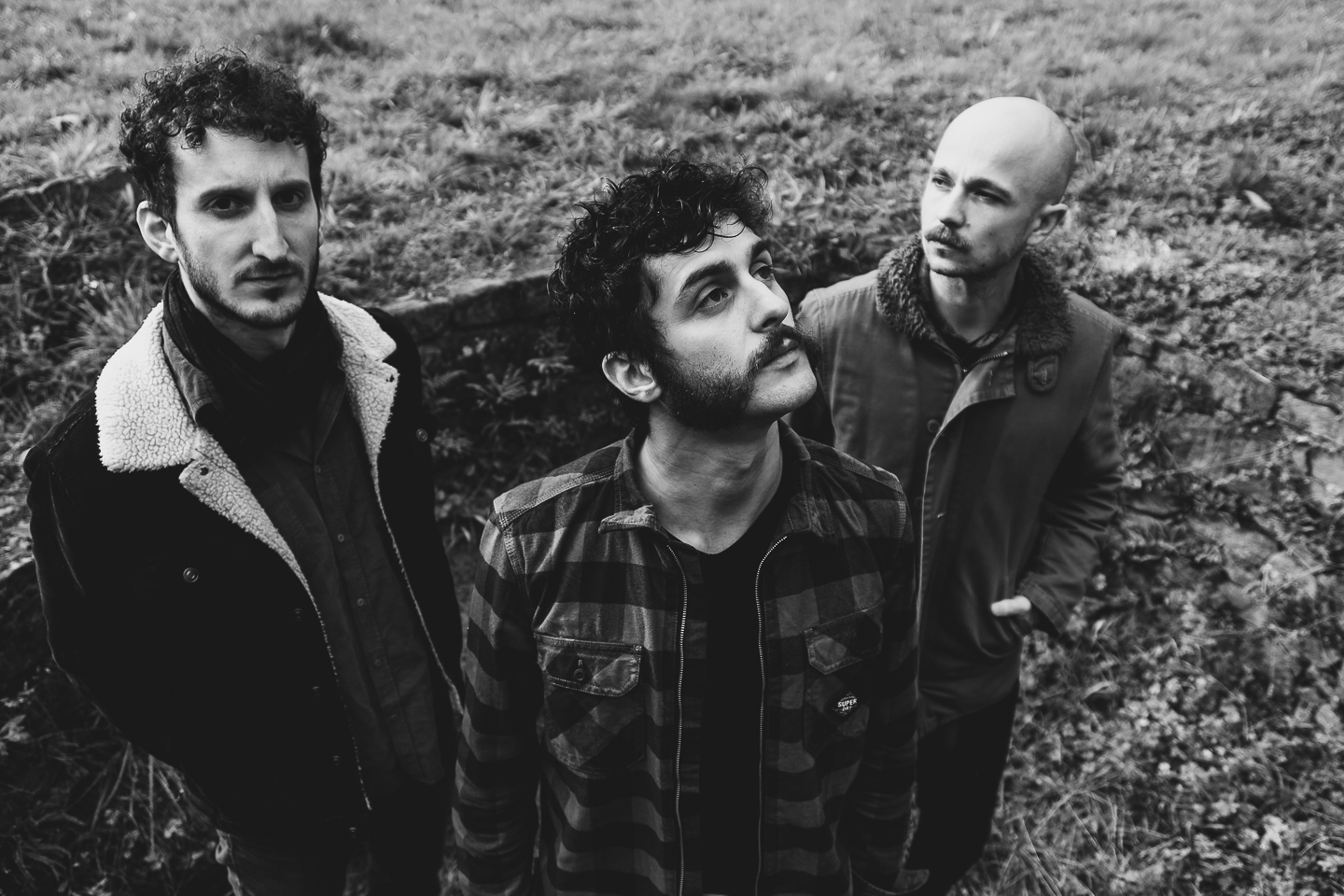 Stoner rock trio GREYBORN releases hypnotic « Jharia » video; debut EP « Leeches » out now on F2M Planet.
French stoner rockers GREYBORN unveil their new lyric video for « Jharia », a 7-minute sonic treat drenched in fuzz and infused with an intoxicating eastern vibe. The song is taken from their debut EP « Leeches », released in March 2022 on F2M Planet.
About new single « Jharia », drummer and vocalist Théo Jude comments: « Jharia criticizes the prevalence of profit over everything, including the health and survival of certain tribes. The song tells the story of a town in eastern India built around a mine that is riddled with coal fires. They extend deep under the houses, undermine the soil and their fumes corrupt the air. The population is in danger but the mine is profitable and continues to be exploited. An example among many others. »
⚡️ Watch Greyborn's « Jharia » lyric video at this location ⚡️
The drummer-fronted trio delivers the soundtrack of mass disenchantment with their dark, fuzz-drenched and highly anthemic heavy rock, dealing with topics such as civilization decay and the ethical issues stemming from our swiftly changing societies. Taking its cue from the likes of Red Fang, Queens of the Stone Age or the Melvins, their decadent brand of stoner rock feeds in the world's darkest corners and follows its own rules, and was acclaimed as « a modern, moody kind of fuzz-laced groove; uptempo and catchy and melodic, but owing as much to brooding '90s melodies as heavier desert push" by US tastemaker The Obelisk, and « a unique brand of psychedelic heavy rock" by UK website The Sleeping Shaman.
'Leeches' was released on CD and digital through F2M Planet. It was recorded at CCM John Lennon in Limoges, mixed by Greyborn and mastered by Karl Daniel Lidén (Katatonia, Lowrider, Crippled Black Phoenix). ► Watch their videos for « After Dark » and « Bits & Pieces« .
GREYBORN – Debut EP 'Leeches'
Available on F2M Planet – STREAM & ORDER
Beholding the ashes of their former band Mama's Gun, the rhythm section made of Théo Jude (vocals and drums) and Guillaume Barrou (bass) felt the urge to materialize their new ideas and ambitions, and quickly invited guitarist Maxime Conan (also bandmate of Jude in Blackbird Hill) to seal the lineup of thier new project: GREYBORN was alive. A handful of demoed tracks and salutary jams later, the triogave birth to their 5-track debut EP, to be released on March 18th, 2022 via French imprint F2M Planet.
GREYBORN's story begins in this small interval between light and darkness, somewhere in the cold and mineral city of Limoges. The hopes of a hedonistic generation get shattered as they come up against the programmed decline of our civilization. The trio is the messenger of a mass disenchantment, providing its corrosive yet highly anthemic soundtrack, while taking their cue from the likes of Red Fang, Queens of the Stone Age and the Melvins.
GREYBORN line-up:
Théo Jude – Drums & vocals
Guillaume Barrou – Bass & backing vocals
Maxime Conan – Guitars & backing vocals

GREYBORN links
Facebook⎜Bandcamp⎜Instagram⎜Spotify