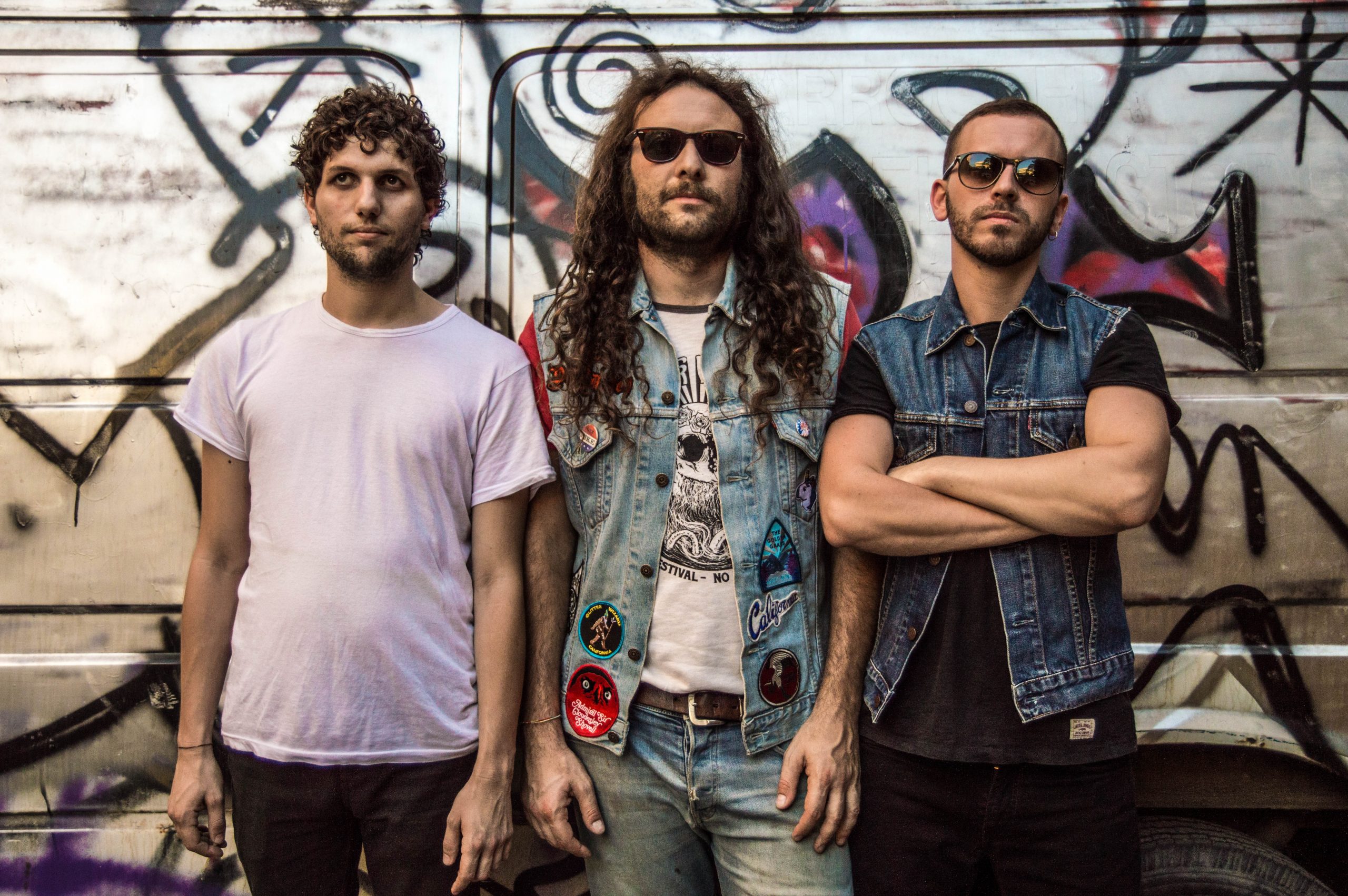 Italian fuzz masters KILLER BOOGIE return with their new album on Heavy Psych Sounds next year!
Let's celebrate the great return of Italian powerfuzz trio 

KILLER BOOGIE

, as the band just announced the forthcoming release of their second album in early 2018 on Heavy Psych Sounds!
Fuzz, fuzz, fuzz! KILLER BOOGIE is a 'retrofuzzriffprotopunkacidblues' band well versed in '70s riff making, a great machine of the rock'n'roll scene adept of mixing bluesy frequencies with extremely fuzzy, psych-laden sounds. Think about a huge party with Blue Cheer, The Stooges, MC5 and Cactus, and you'll get the deal. The band is formed by Gabriele Fiori (Black Rainbows) on guitars and vocals, Luigi Costanzo on drums and bassist Nicola Cosentino, who joined the band in early 2017 for the recording of their upcoming new album. Their 2015 debut album « Detroit » received a lot of praise that has led the band to play Desertfest Berlin and the mighty Duna Jam.
After they released a juicy split EP with label mates Golden Grass, Banquet and Wild Eyes, KILLER BOOGIE started writing their new album in the spring of 2017, in order to release it early 2018 via Heavy Psych Sounds Records.
KILLER BOOGIE is
Gabriele – Vocals & Guitar
Nicola Cosentino – Bass
Luigi Costanzo – Drums