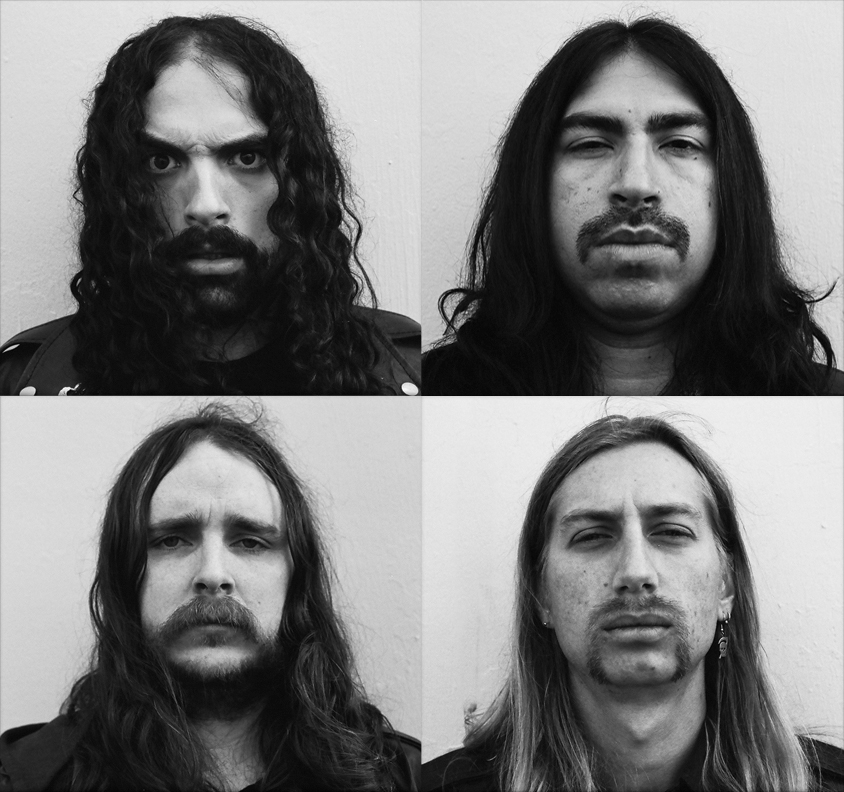 US street doomers R.I.P. make you tremble with a brand new song streaming on The Obelisk!
After they announced the release of their debut album « In The Wind » earlier this year, Portland-based heavy metallers 

R.I.P.

 are unveiling today the first excerpt off this stormy full-length. Tremble to the hectically low-tuned riffs of R.I.P. now, and remember: the madness has just begun.
Check out R.I.P.'s new tune « Tremble » now via 
The Obelisk
In a heavy metal wasteland littered with cookie cutter snooze-button doom bands rocking $10,000 rigs and $1 riffs, its a huff of fresh air straight out of the glue bottle to hear R.I.P. – four cretins from the Pacific Northwest who play knuckle dragging death obsessed metal at the speed of the streets. After several years of hammering the west coast with the blunt scythe of street-doom, they finally committed to tape an introductory will and testament for the rest of the world to tremble to. "In the Wind" closes the casket on the trends and exhumes the notion that doom isn't about how slow and de-tuned you can play, but about fear, death, leather and playing as heavy as possible. A full US tour in the spring follows this Totem Cat Records release, where the band plans to drag the rest of the country down with them. Doom is dead: R.I.P. doom.
R.I.P. – Debut album « In The Wind »
Out on March 14th via Totem Cat Records