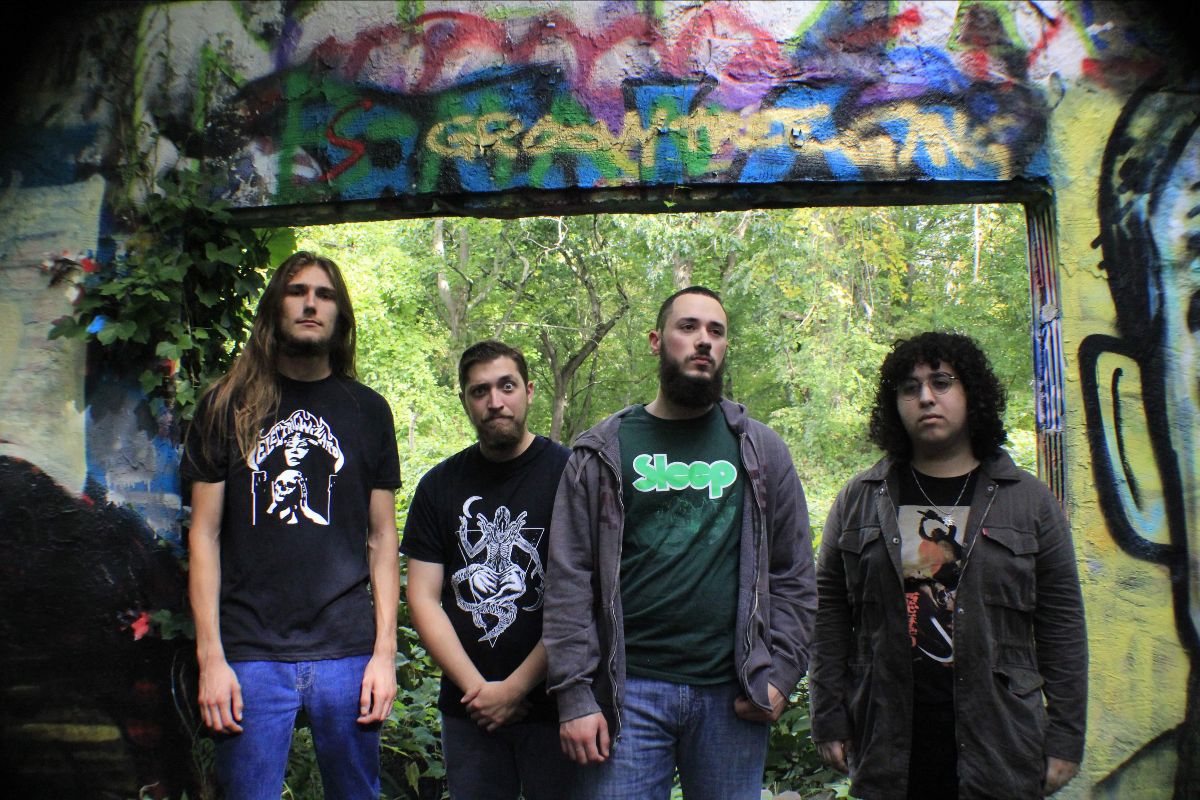 US new psych-doom prodigies KING BASTARD present earth-rumbling debut album 'It Came From The Void' in full; out this Friday!
Stony Brook-based psychedelic doom newcomers KING BASTARD deliver their mind-bending debut album 'It Came From The Void' in its entirety exclusively via The Obelisk website. It's out this January 14th on CD and digital streaming platforms.
"Doom-psych jams from the unruly realms of outer space." – Metal Hammer Magazine
« King Bastard confronts their spacefaring audience with the universe's darker side. » – Invisible Oranges
"One of the most interesting new works in heavy rock in a very long while." – Destroy//Exist 
« This is the culmination of years of hard work and soundscaping. Like a rocket, every part is carefully incorporated into the machine, with a strong factor of unpredictability (improvisation) looming over the entire project. » says the band.
🌑 Listen to 'It Came From The Void' at this location 🌑
They are young and fearless. They are about to crush everything in their path: behold, as KING BASTARD are heading your way. A true synesthetic experience, their debut album 'It Came from the Void' follows the journey of a group of cosmic colonists, starting on dying Earth and ascending into the cosmos to only bring visions of disaster and human failure. Melding sci-fi horror imagery with a modern doom sound that incorporates synths, percussions, saxophone, screeching violins, King Bastard plays with contrasts and drags you into their own dimension: trippy yet skull-crushing, infectious yet repulsive, as proven by their revered debut video « Psychosis (In A Vacuum« . The album was recorded, mixed and mastered by Colin Marston (Gorguts, Krallice) at Thousand Caves studio in Queens, NY. The artwork was created by Intuitive Designs.
Debut album 'It Came From The Void' (S/R)
Out January 14th on CD and digital – Preorder
It took only one fateful moment of 2018 in Stony Brook University to make planets align and the passion of Izzy Guido (synth), Arthur Erb (bass), and Mike Verni (guitar) coalesce to create the fearless and gargantuan beast that would soon be known as KING BASTARD. While their initial drummer couldn't cope with the crushing force of the threesome's cosmic convergence, the arrival of drummer Matt Ryan behind the kit finalized the sealing of their sonic oath.
After a run of demo tapes including "Have You Seen This Man?" and "Live at the Haunted Barn", the foursome took to Menegroth, the Thousand Caves studio in Queens, NY to record their debut full-length 'It Came from the Void' with the legendary Colin Marston – a collaboration that was benevolently encouraged by Mike's uncle, Darren Verni of Unearthly Trance. The six tracks were recorded live in one weekend, as KING BASTARD knew exactly where they wanted to take their sound: a fusion of traditional doom riffs with experimental psychedelic jams. The following year was spent honing the smallest details, from tracking synths and guitar leads, to adding percussions, saxophone, violin and viola, adding that unearthly vibe that makes their music stand out from the pack.

KING BASTARD lineup:
Mike Verni: Guitar
Isabel Guido: Synth, saxophone, and vocals
Arthur Erb: Bass
Matt Ryan: Drums and auxiliary percussion

KING BASTARD links
Facebook⎪Bandcamp | Instagram | Spotify