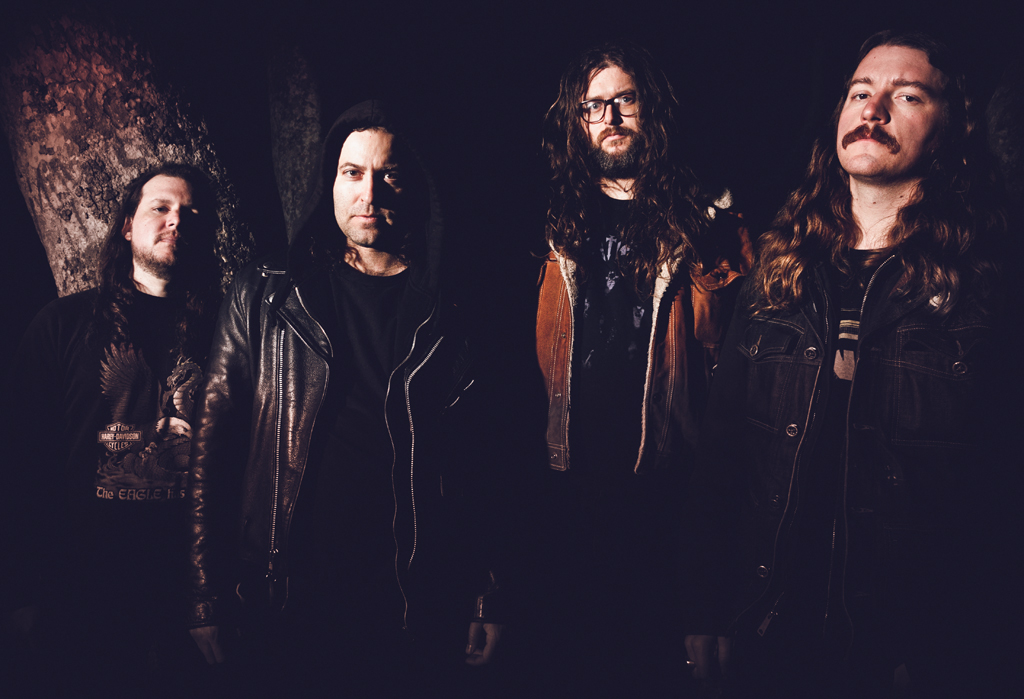 SAVIOURS ink deal with Listenable Records!
California's

SAVIOURS

continue to forge ahead with towering riffs, colossal rhythm, monumental guitar harmonies and an obsession with the end of times, the occult, psychedelics and arcane. Still building upon the foundations laid by Black Sabbath, Iron Maiden, Thin Lizzy and Motörhead, SAVIOURS enter their second decade in a new partnership with French label LISTENABLE RECORDS, preparing a new album for a Fall 2015 release.  
The band generously comments: « We're very happy to finally announce our deal with Listenable. They're true supporters of what we do and have been a pleasure to work with thus far. Since last June we've been beating the new songs into submission and now its really starting to take shape and sound killer. There are some doomy crushers and faster ragers in the mix so its sounding like a natural and logical continuation of where we left off with Death's Procession. In March we'll play some West Coast shows then begin recording at Type Foundry in Portland with the inimitable Billy Anderson. Can't wait to get this new record out, its been too fucking long!« 
SAVIOURS new album will be recorded this spring for a later 2015 release.
The band will also be in for a short West Coast tour this March:
SAVIOURS Possess The West 2015 Tour
18.03 – LOS ANGELES (CA) Los Globos
19.03 – SAN DIEGO (CA) Soda Bar
20.03 – SAN FRANCISCO (CA) DNA Lounge
21.03 – RENO (NV) Shea's Tavern
SAVIOURS IS:
Austin Barber – Guitar & Vocals
Sonny Reinhardt – Guitar & Vocals
---
SAVIOURS LINKS
LISTENABLE RECORDS
Spotify : listenablerecs