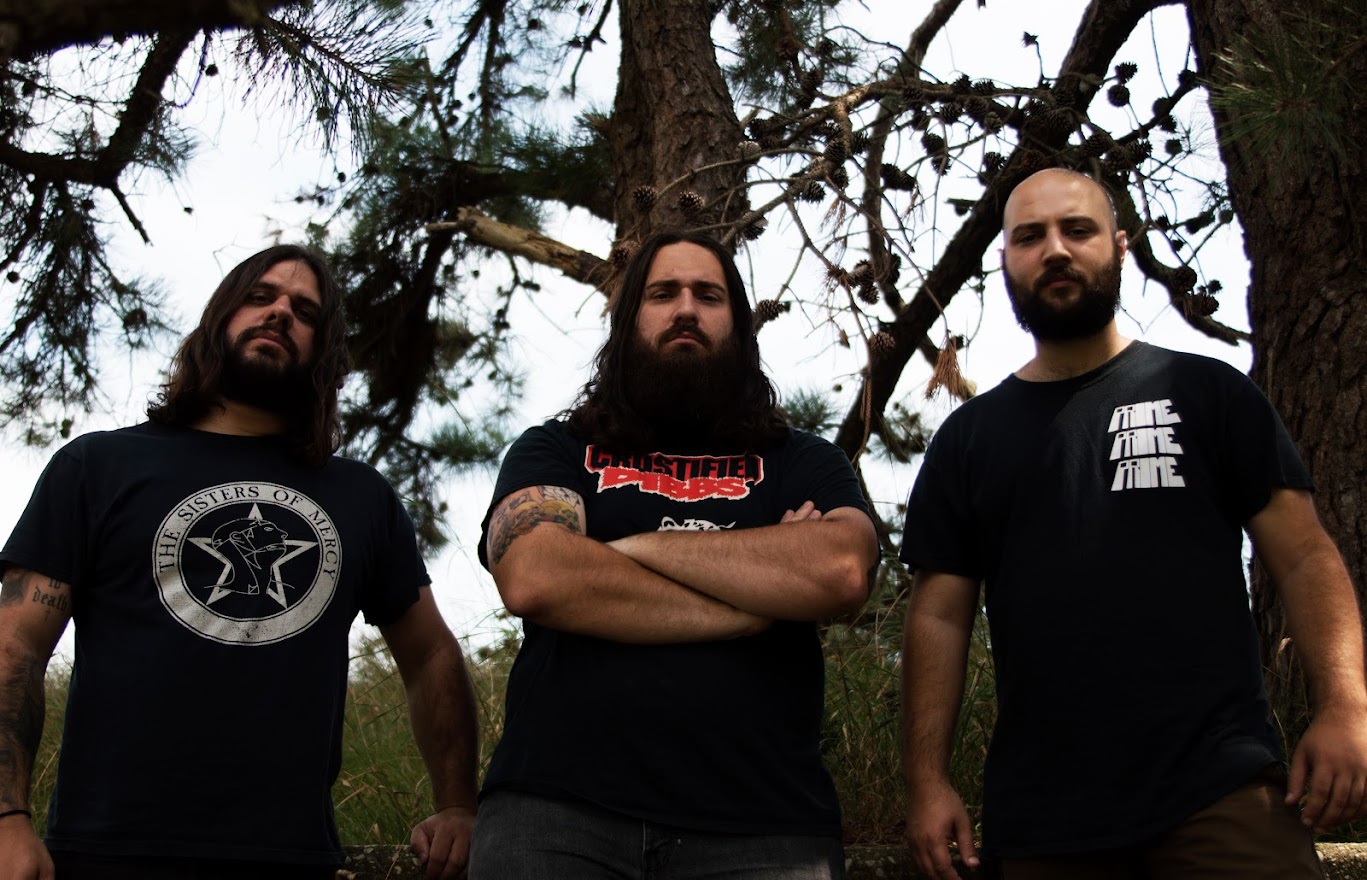 New York sludge metal warlords RESTLESS SPIRIT premiere new album 'Blood of the Old Gods' in its entirety.
New York progressive sludge and doom trio RESTLESS SPIRIT share their devastatingly heavy and melodic sophomore album « Blood of the Old Gods » in its entirety, ahead of its official release on December 10th on Lifesblood Records.
"A masterclass of progressive sludge/stoner metal. Prepare yourself for a first-rate musical adventure where the riff is king." – Outlaws of the Sun
"A turbo-charged, all-inclusive extrapolation of Sabbathian doom with a vicious character and an absolute monopoly on righteous riffs across all tempos, shapes, and sizes." – Invisible Oranges
"Restless Spirit absolutely refuse to choose between more complicated musical ideas and the absolute swagger which powers every single one of their riffs." – Heavy Blog Is Heavy
"Blood of the Old Gods touches on a progressive vision of doom that seems to be too unpretentious to call itself progressive." – The Obelisk
Listen to new album « Blood of the Old Gods » on The Obelisk
Their new album 'Blood of the Old Gods' is a towering 39-minute of pummeling heavy, displaying the trio's technical prowess by ingeniously interweaving turbo-charged onslaughts with bone-crushing doom epics. Seven anthem-worthy epics that should thrill fans of Crowbar, Kylesa, The Sword or Type O Negative. Watch their latest videos « Cascade Immolator » video and « Blood of the Old Gods » to embrace the sheer melodic power of RESTLESS SPIRIT.
New album 'Blood of the Old Gods'
Out December 10th on Lifesblood Records
on vinyl, cassette tape, CD and digital
With one album and four EPs under their belt, RESTLESS SPIRIT has been carving a path of their own in the underground US metal scene. While the band claims influences as wide as Black Sabbath, Type O Negative and The Sword, there is no shortage of ferocious riffs and indelible hooks to be found. Though they fit right in with the doom and stoner rock scene, the band trades a strict diet of fuzz for a more varied and melodic approach.

On the follow-up to 'Lord of the New Depression' (2019), the trio finds themselves experimenting and adding a cohesive narrative throughout a towering 39-minute of pummeling heavy, adorned by a brooding artwork from famed painter Frank Frazetta, 'Blood of the Old Gods' weaves grandiose sonic landscapes and haunting atmospheres for the ages. About the album, RESTLESS SPIRIT explain: « Blood of the Old Gods is a concept album focused around the idea of going against the status quo and defying a society built around gratification through excess manipulation and deception. The realization that your heroes, your friends, your family can sometimes be the worst perpetrators of the things you despise. It tells the struggle of simply doing what you feel is right and while we are told that this is an easy task, it simply is not always true. This world is due for a change, as destructive as the path forward may be.« 
It was recorded by Evan Perino at Shellshock Audio and mastered by Bill Henderson at Azimuth. It will be released on December 10th, 2021 through the band's own imprint Lifesblood Records.
RESTLESS SPIRIT is:
Paul Aloisio – Vocals, Guitars
Jon Gusman – Drums
Marc Morello – Bass
RESTLESS SPIRIT links
Facebook⎪Bandcamp⎪Instagram⎪Spotify