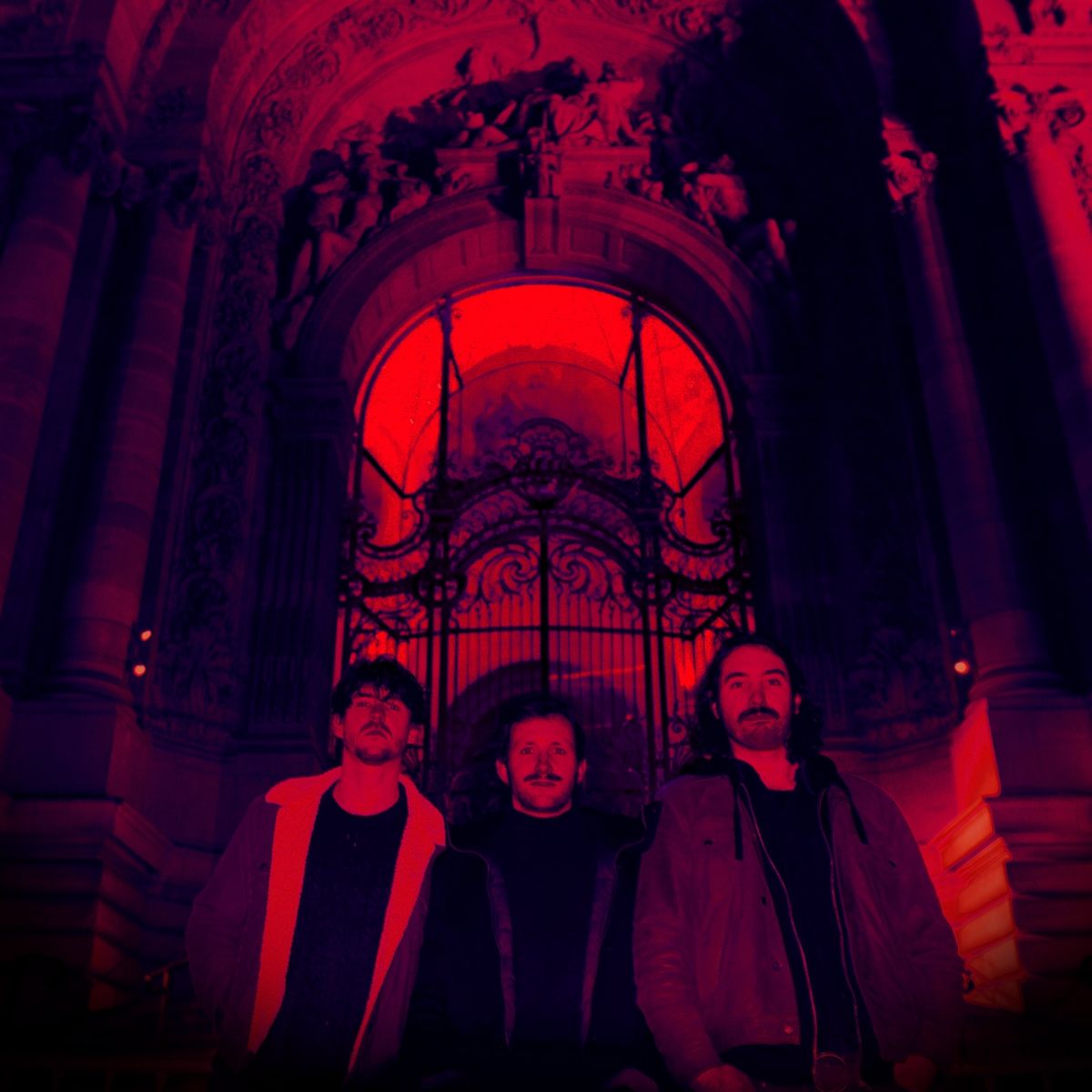 French power psych trio DECASIA shares new single « Skeleton Void »; debut album out this April on Heavy Psych Sounds.
Paris-based heavy psych trio DECASIA present the second single taken from their debut album "An Endless Feast For Hyenas", due out on April 5th on Heavy Psych Sounds. Listen to « Skeleton Void » now exclusively via It's Psychedelic Baby Magazine!
About this new single, DECASIA comments: « Skeleton Void is the interstellar trip of an astronaut who left the earth for a new planet. Unfortunately, he understands that's a trap: there's no planet B and he just drifts through outer space to inevitable death.« 
🍄 Listen to new track « Skeleton Void » at this location 🍄
Debut album "An Endless Feast For Hyenas" sees DECASIA upgrading their game with a refined production, a warm and massive sound, while still keeping their jam-friendly facet prominent. Previously tested and approved on stage, this is ten hard-hitters filled with endless flamboyant solos, cleverly interweaving their modern power psych with effusive Sub Pop-infused rock influences.

Taking the path of improvisations to write songs, "An Endless Feast For Hyenas" was recorded in the middle of the countryside, in the volcanic region of Auvergne. The house was transformed into a studio with instruments set up in the barn, and the control room in the living room. It was recorded and mixed by Thomas de Fraguier, and mastered by Erwan Le Mao. The artwork was designed by the band, with pictures taken by Mariette Briand.
DECASIA « An Endless Feast For Hyenas »
Out April 5th on Heavy Psych Sounds
DECASIA is a heavy psych band formed in Nantes, France and now based in Paris. With two EPs under their belt, Decasia forged their sound from the bottom of the deepest ocean to the highest mountains, carrying with their strength and sensibility a rich and colorful range of emotions. On stage, the trio offers mind-blowing, immersive performances. Following the path of stoner rock's finest All Them Witches, Elder, Colour Haze, and adding their own recipe and flavor to it. Their music will take you on a rich and colorful trip through lands and the cosmos.

DECASIA is
Maxime Richard – Guitar/Vocals
Fabien Proust – Bass
Geoffrey Riberry – Drums

DECASIA links
Facebook⎪Bandcamp | Instagram | Spotify

HEAVY PSYCH SOUNDS links
Website⎜Facebook⎜Bandcamp⎜Instagram⎜Youtube