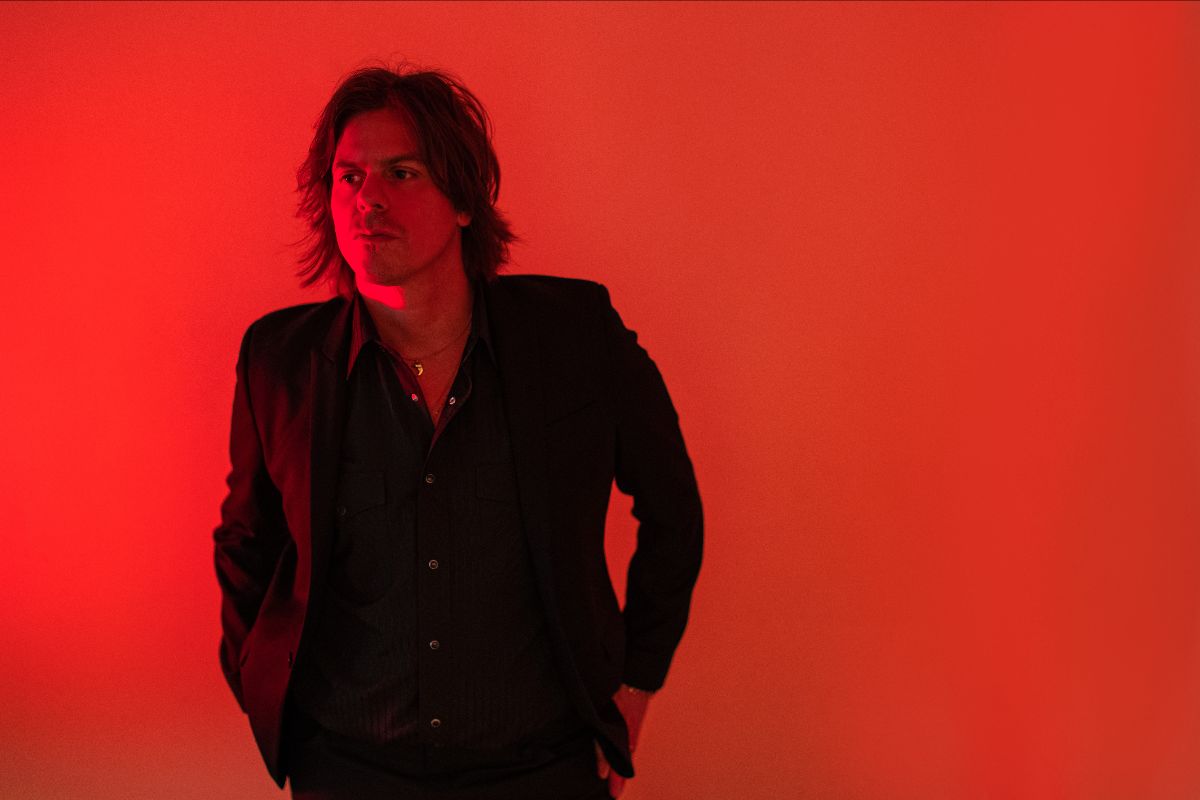 Oakland hard rocker THADEUS GONZALEZ presents new « Ripe » video; 'Opposite Faces' out now on Rebel Waves Records.
Oakland hard rock and post-punk artist THADEUS GONZALEZ teamed up with The Ripple Effect to present his brand new video for « Ripe » today! His third studio album 'Opposites Faces' is out now on Rebel Waves Records. 
THADEUS GONZALEZ is a singer, songwriter, and musician also known for formerly fronting internationally acclaimed rock band Electric Sister. Since he launched his solo career in 2014, he has released two albums ('Utopian Society' and 'Silver Inside') and opened for Kiss, Motley Crue, Slash, as well as Bon Jovi on the US west coast. 
Watch Thadeus rock out on new video « Ripe » at this location
His third studio album 'Opposite Faces' weaves together loud and razor-edged riffing, a straightforward attitude, alongside an alt-punk flare and a gift for singalong-ready hooks. The pervading tension, his emotional commitment and inner fire never let go of the listener, offering a refreshing take on modern hard rock and a compelling journey into the world of one of America's most inspiring rockers. 'Opposite Faces' was recorded at Sonic Rooms Studios, in Livermore, CA, produced by Tim Narducci (The Watchers),  and is available today through Californian alternative rock label Rebel Waves Records. 
THADEUS GONZALEZ 'Opposite Faces'
Out now on Rebel Waves Records
– Listen on Spotify –
Oakland-based singer/songwriter THADEUS GONZALEZ has fronted several bands within the Bay Area, among which Electric Sister. In 2010, he started opening various high-profile gigs throughout the west coast and achieving commendable radio and video play before pursuing a solo career as Thadeus Gonzalez in 2014. A credible songwriter and guitar player, Thadeus released his debut solo record 'Utopian Society' in 2014. 
In 2017, THADEUS GONZALEZ was signed to Spectra Music Group and his second solo record, 'Silver Inside', was released in January 2018. The first single and title track has enjoyed a phenomenal amount of attention with national radio and video play. 'Silver Inside' featured Dennis Hill and Thadeus on guitars, Scott Richards on bass and Nathan Walker on drums. Dennis Hill once again produced and Kyle Homme recorded and mixed the record at The Lodge. The Californian artist has now signed to Rebel Waves Records for the release of his third studio album 'Opposite Faces' on July 16th, 2021.
THADEUS GONZALEZ links
Website⎪Facebook⎪Spotify⎪Instagram⎪Youtube
REBEL WAVES RECORDS links
Facebook⎪Bandcamp⎪Instagram⎪Shop