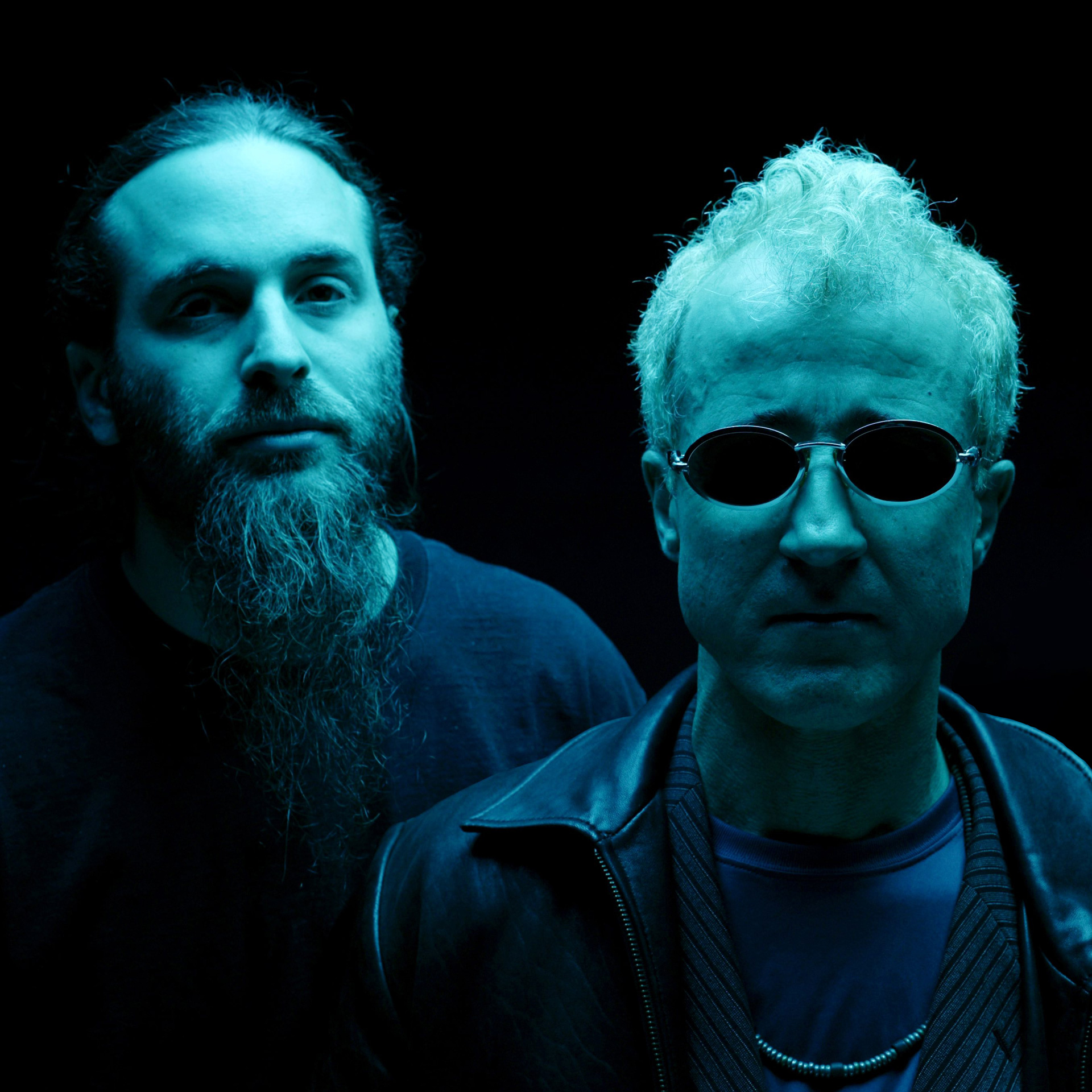 Bobby Previte and Jamie Saft's SWAMI LATEPLATE to reissue « Doom Jazz » on Subsound Records; watch Boston's ICA performance.
The experimental jazz duo formed by New York performers Bobby Previte on drums and Jamie Saft on piano and bass is set to reissue their seminal album 'Doom Jazz' this June 25th on Subsound Records. They reveal a video recording of their performance at the Institute for Contemporary Arts in Boston. Dive in immediately…

Using doom — a slow, foreboding style of heavy metal — as a template, SWAMI LATEPLATE crafts a set of songs that creeps along powerfully. The themes are simple, generally carried by subdued bass lines and ornamented by the piano like salt on a glacier. What jumps out most is Previte's drumming. Every cymbal vibration and snare snap leaps to the foreground and, with rare exception, decays before the next strike, as much a testament to Previte's assured playing as Saft's engineering. The sound throughout is bright and super present. Each moment is its own event, each note frozen in amber. Regardless of the rock modeling, the disc is likely to satisfy Saft and Previte's audiences; it could appeal to fans of the fringes of metal as well.
Watch the live footage of « Malignant Cloud« 
Originally released in 2021, 'Doom Jazz' will be reissued on June 25th and can be preordered now via Subsound Records in ultra LTD edition double galaxy LP, LTD edition double white LP, double black LP, CD digipack. It was entirely produced by Bobby Previte and Jamie Saft, recorded and mixed by Jamie Saft at Frank Booth, Brooklyn, NY and mastered by Scott Hull at Scott Hull Mastering, NY. The artwork was designed by Hadi Nasiri.
SWAMI LATEPLATE 'Doom Jazz' reissue
Available June 25th on Subsound Records
— Listen and preorder —
Bobby Previte is a composer and performer whose work explores the nexus between notated and improvised music. One of the seminal figures of the 1980s New York 'Downtown' scene, Previte is the recipient of the 2015 Greenfield Prize for music and was a Guggenheim Foundation Fellow in 2012. He has received multiple awards for composition from the NEA, NYFA, NYSCA, New Music USA, The Jerome Foundation, The New York State Music Fund, Lower Manhattan Cultural Council, and the American Music Center. Mr. Previte has been an artist-in-residence at the Rockefeller Foundation in Bellagio, Italy, Civitella Ranieri, The Montalvo Arts Center, The Hermitage Artist Retreat, and nine times at the MacDowell Colony.
Jamie Saft is a virtuoso pianist, keyboardist, producer, and composer from NY. His work has been featured with Iggy Pop, Beastie Boys, Bad Brains, The B-52's, Roswell Rudd, John Zorn, John Adams, Laurie Anderson, Antony & the Johnsons, and more. He scored the Oscar-nominated « Murderball » and Sundance winner « God Grew Tired Of Us. ».
SWAMI LATEPLATE is
Bobby Previte — trap drums
Jamie Saft — piano, organ, mellotron, electric bass

BOBBY PREVITE LINKS
Website⎜Facebook⎜Bandcamp⎜Instagram

JAMIE SAFT LINKS
Website⎜Facebook⎜Bandcamp⎜Instagram

SUBSOUND RECORDS LINKS
Website⎜Facebook⎜Bandcamp⎜Instagram⎜Youtube