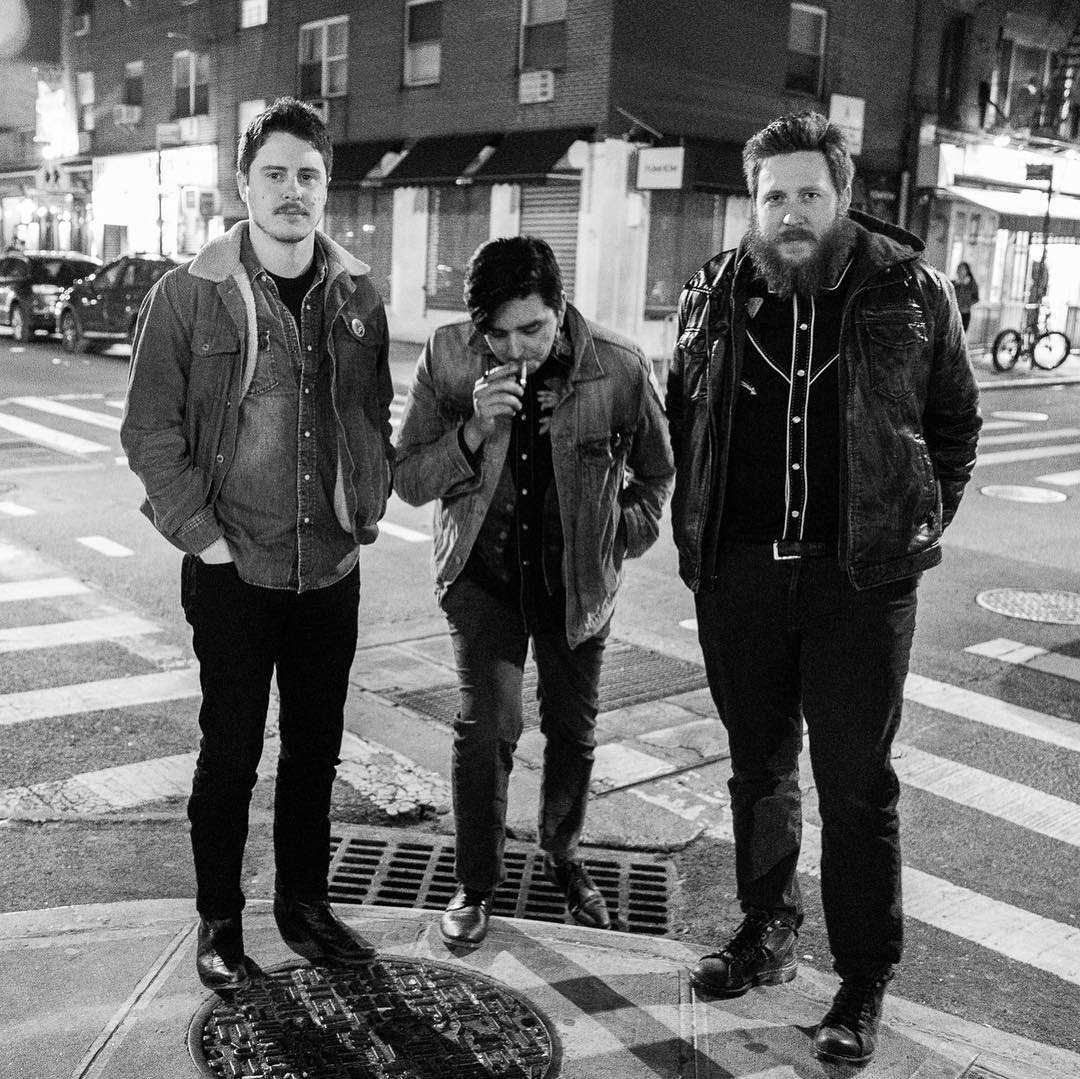 New-York power psych trio SUN VOYAGER releases « To Hell We Ride » video; new album out October 7th on Ripple Music!
New York City's most frantic garage psych rockers SUN VOYAGER unleash their raucous new video for « To Hell We Ride » today! Their new album « Sun Voyager » comes out this October 7th on Ripple Music.
As shown in their recent « God Is Dead II » video, NYC's own SUN VOYAGER aren't afraid to crank amps beyond authorized levels, add more fuel to the fire and ultimately piss off the neighbors with the loud and high-octane follow-up to their acclaimed 2018 debut « Seismic Vibes »! Fusing their proto-metal influences with krautrock jam-inspired freakouts and a frantic dose of organ-laden psychedelia, their new album « Sun Voyager » is a straight shooter that should enthrall fans of fuzzed-out and fire-driven psych à la Fuzz, Osees, SLIFT and Hawkwind. 
🔥 Watch Sun Voyager's new video « To Hell We Ride » 🔥
Listen to the single on all streaming platforms
About « To Hell We Ride », they comment: « An ode to Easy Rider. Moving at breakneck speed, this song invokes the freedom that can come with nihilism. Breaking from society to have that freedom is exhilarating. With wah-soaked guitar leads and motorhead-esque riff, this song is meant to be listened to at full volume to get that blood pumping. Getting on that motorcycle to find the end of the road.« 
New album « Sun Voyager » is available to preorder in limited hazy clear and black cloudy vinyl, classic black vinyl, CD and digital now through Ripple Music. 
SUN VOYAGER – New album « Sun Voyager »
Out October 7th on Ripple Music
US preorder – European preorder – Bandcamp
Formed in 2014 and propelled by their split album with Greasy Hearts, SUN VOYAGER is a heavy psychedelic rock powerhouse from New York that fuses early metal influences from the comedown era with kraut jam-inspired stoner rock freakouts. After the release of their 2018 self-titled debut, SUN VOYAGER toured a lot and started experimenting and refining their jamming facet on stage, freaking out more, grooving out more, while finding a whole new level to their sound. Rehearsals then turn into 2-hour jams and the sound of their new album 'Sun Voyager' stems a lot from that experimentation. A mellow groove in the vein of Dead Meadow or Spacemen 3 will sometimes take off into full-blown ACDC or slowly build as Earthless would, while a heavy swing that feels like the Allman Brothers will end up sounding like Red Fang (and vice versa). If their jams aren't totally ripping your face off with fuzz, they will blow your minds through their indecent amount of reverb or wah. The trio just signed to San Remo-based powerhouse Ripple Music for the release of their sophomore album 'Sun Voyager' in the fall of 2022.
SUN VOYAGER links
Facebook⎪Bandcamp⎪Instagram⎪Spotify
RIPPLE MUSIC links
Website⎪Facebook⎪Bandcamp⎪Instagram