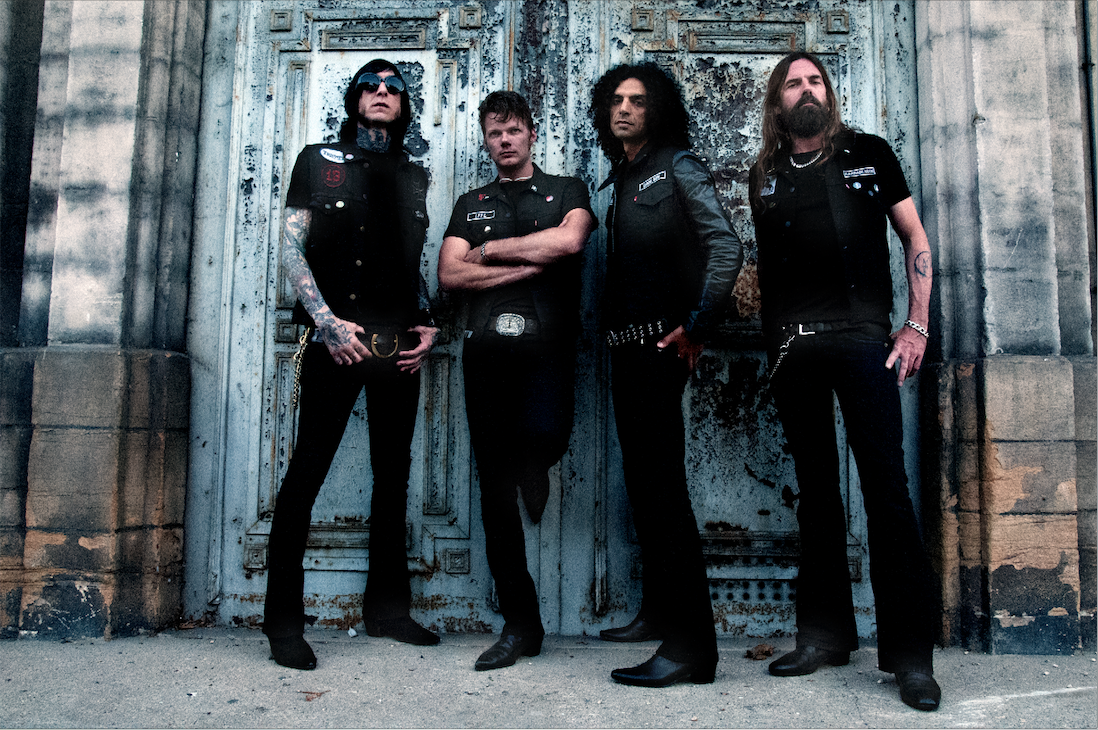 L.A rock'n'roll gang THE LORDS OF ALTAMONT stream new album « The Wild Sounds Of LOA » in full via New Noise!
Los Angeles two-wheeled rockers 

THE LORDS OF ALTAMONT

 unveil their sixth album « The Wild Sounds Of Lords Of Altamont » exclusively via New Noise Magazine, before its official release next week on Heavy Psych Sounds. 
Unleash the DBs with new album « The Wild Sounds Of… » HERE
Through fads and fashions, either on wax or on stage, THE LORDS OF ALTAMONT take you back to a long-lost era of freedom and rebellion with their high octane tunes. The gang has been rocking the world for 17 years now through spectacular performances firmly run-in by five solid stainless records. They're now back with a new release of 11 powerful late-60s tracks, sounding more frenzied than ever, and fiendishly contemporary!
A hammered 4-stroke beat like a twin cylinder engine running on idle, a roaring guitar riff revving up the rpms of the iron-built motorcycle-inspired band, then the fresh and insisting breeze of a Farfisa organ whispering 'let's ride' and a heavy bass greasing up the reliable crank and rods of that authentic rock'n'roll machine, and there goes, ladies and gents, the mighty LORDS OF ALTAMONT combo! Riding hard on backyard-built, loud pipes and rigid frame undestructible raw choppers, the band left their garage enlivened by the year of 1969, right at the crossroads of the Summer of Love and the birth of punk rock.
Fueled up by the MC5, the Stooges and the Chambers Brothers to name a few, the pack follows Jake 'The Preacher' Cavaliere (vocals, organ) on his uncompromising rock'n'roll journey ; Dani Sindaco (gtr), Rob Zimmermann (bass) and Steven Van Der Werff (drums) along with their frontman are now spreading out The Wild Sound of Lords of Altamont, their latest record, around the planet!
New album « The Wild Sounds Of Lords Of Altamont »
Out October 6th on Heavy Psych Sounds
Vinyl and CD pre-order up now here
 TRACK LISTING:
1. Like A Bird
2. Been Broken
3. Going Downtown
4. Take A Walk (On A Short Pier)
5. Evil
6. (Ain't No) Revolution
7. Death On A Highway
8. Fever Fix
9. I Said « Hey »
10. Can't Lose
11. Where Did You Sleep