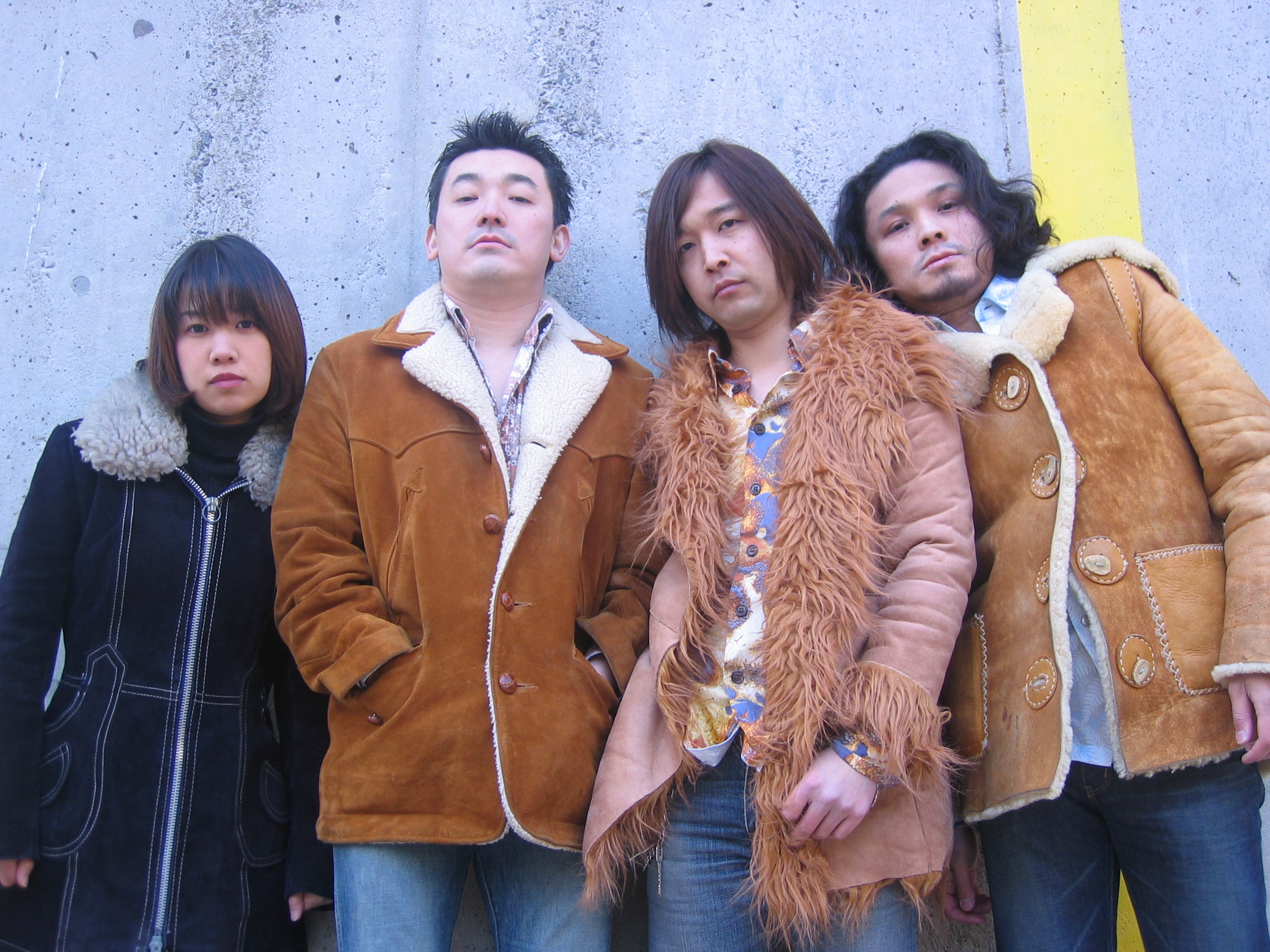 Japanese psych rockers SONIC FLOWER (w/ Church Of Misery members) sign to Heavy Psych Sounds for new album + first LP reissue; stream new track now!
Japan's psychedelic rockers SONIC FLOWER – with members of Church Of Misery – ink a deal with Italian powerhouse Heavy Psych Sounds for the release of their new album 'Rides Again' and their self-titled debut reissue, both to be released in January 2021 and available now to preorder. Get a boogie-fueled taster with first single « Super Witch » streaming now!

SONIC FLOWER's new album 'Rides Again' is a collection of unreleased studio material recorded after their self-titled debut album came out in 2005 — these tracks were sleeping in the vault for more than fifteen years! 'Rides Again' is a stunning blend of psychedelic groove, boogie rock'n'roll, funk, and doom metal. It gathers original tracks as well as two covers: « Earthquake » from Graham Central Station and « Stay Away » from The Meters. About 'Rides Again', The Obelisk adds : « Really nailing home the point of classic heavy rock and funk crossing over there, but it's a point too often forgot and well worth making. »
Get a taster with Sonic Flower's ripping new single « Super Witch« 
New album 'Rides Again' will be released on January 29th, 2021 on Heavy Psych Sounds and can be preordered at this location in the following formats:
– Test press vinyl
– 150 Ultra LTD half-half orange/blue vinyl (with alternative orange cover)
– 350 LTD transparent red vinyl
– Black vinyl
– CD digipak
– Digital

Heavy Psych Sounds will also reissue SONIC FLOWER's instrumental debut album 'Sonic Flower' on January 22nd, 2021 on LP, CD and digital formats, available to preorder now at this location.
SONIC FLOWER New album 'Rides Again'
Out January 29th and available to preorder now
on Heavy Psych Sounds



TRACK LISTING:
1. Super Witch
2. Black Sheep
3. Jungle Cruise
4. Captain Frost
5. Stay Away (Meters cover)
6. Quicksand Planet
7. Earthquake (Graham Central Station cover)  
SONIC FLOWER were formed as a side project of Church of Misery in 2001. Tatsu Mikami (bass) and former Church's guitarist Takenori Hoshi teamed up to play more bluesy and non doomy taste instrumental heavy rock. They were influenced by famous 70's heavy rock acts such as Cactus, Grand Funk Railroads, Groundhogs or Savoy Brown. They were  quickly joined by guitarist Arisa and drummer Keisuke Fukaw. In 2003, they released their bluesy heavy rock self titled debut album 'Sonic Flower' on Japanese heavy rock label Leafhound Records. This instrumental, improvised double guitar-charged record was internationally acclaimed, and they got the chance to support Electric Wizard, Bluebird (Amen's side project) or Acid King on their Japan shows.

In 2005, SONIC FLOWER went to the studio to grab new material, but they split just after the recording session. So this recordings were long years sleeping in the vault. Totally unreleased studio materials. In 2018, Tatsu decided to re-form the band, he has already tons of new songs. This time he teamed up with old Church singer and his old friend. Their new album 'Rides Again' is coming out on January 29th 2021 through Heavy Psych Records. The label will also reissue their self-titled debut album on January 22nd 2021.

SONIC FLOWER is:
Tatsu Mikami – Bass
Kazuhiro Asaeda – Vocals
Takenori Hoshi — Guitar
Toshiaki Umemura – Drums

HEAVY PSYCH SOUNDS LINKS
Website⎜Facebook⎜Bandcamp⎜Instagram