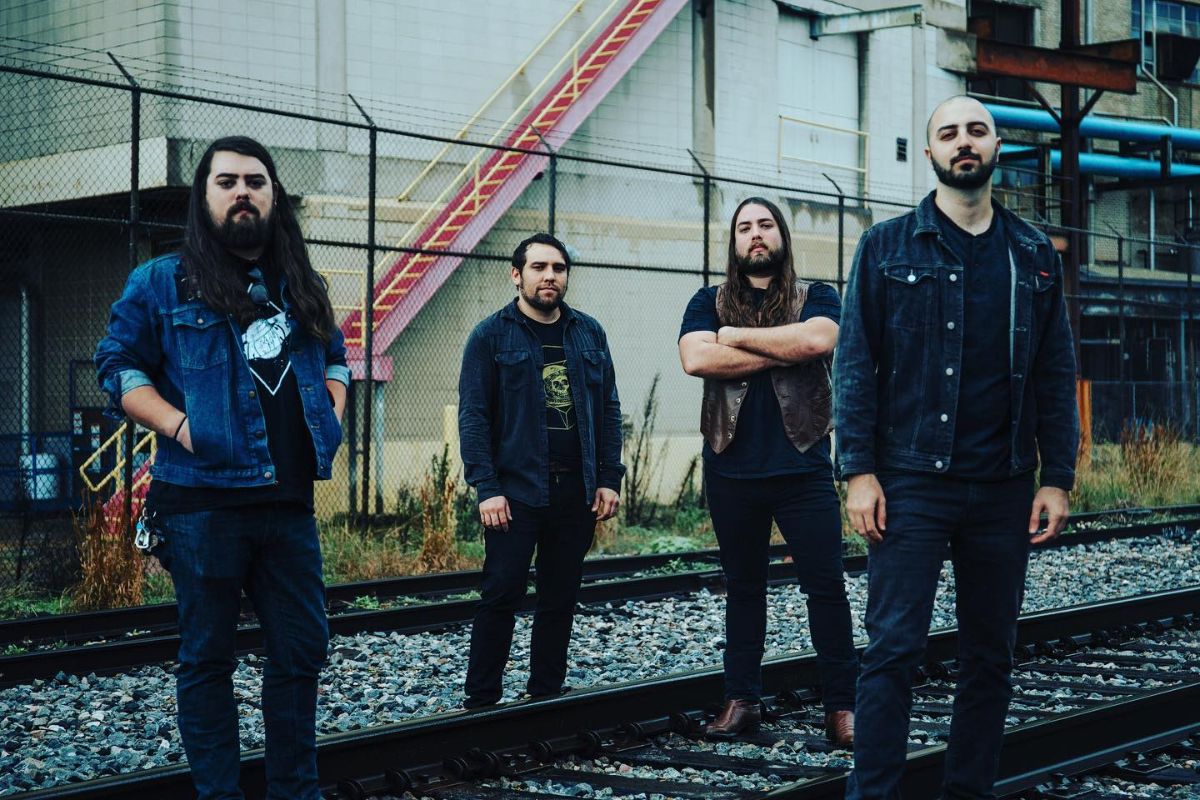 Breathe the lifeblood of hard rock with WARLUNG's new single off upcoming LP 'Optical Delusions', out this fall on Heavy Psych Sounds.
Texas-based heavy rock purveyors WARLUNG debut a strong new single off their upcoming third full-length « Optical Delusions » on Heavy Psych Sounds. Catch yourselves grooving to the ghostly sounds of « Phantasmagoria » now!

"If this is heavy metal, it's heavy metal that recalls when heavy metal was fun." WARLUNG comment about the new album's genesis: « On Optical Delusions, we found a middle ground between the classic horror theme of the first album and the rock n roll aspect of the second. We continued to experiment with song structures and changing tempos to keep the music dynamic and interesting. This album explores everything we have done before while guiding us into something new.« 
Get hooked on WARLUNG's rocking new hit « Phantasmagoria« 
Formed by longtime friends and brothers in 2016 and inspired by a vintage sound, WARLUNG create heavy, catchy songs with a psychedelic twist. Following the band's sophomore, 2019 album « Immortal Portal », the band will release their third full-length album titled « Optical Delusions » via Heavy Psych Sounds in October 2020.

Heavy Psych Sounds are also set to reissue WARLUNG's first two albums « Immortal Portal » (preorder) and « Sleepwalker » (preorder) on October 18th, 2020 on vinyl and CD.

New album « Optical Delusions » will be available on October 9th and can be preordered at this location in the following formats:
– Test press vinyl
– LTD Half Purple/Half Green vinyl
– LTD Yellow Transparent vinyl
– Black vinyl
– Digipack and digital
New album « Optical Delusions » 
Out on October 9th via Heavy Psych Sounds
PREORDER NOW
WARLUNG took the heavy rock underground by storm in 2017 with the release of their debut album « Sleepwalker ». Playing festivals such as End Hip End It Fest and opening for acts like Wo Fat and Dead Meadow, they quickly gained a cult following and high praise by both fans and critics alike. Less than a year later, they entered the studio to record their second album, which was released in February 2019. Immortal Portal hit #14 of the Doom Charts and was included to Weedian's first artist compilation. WARLUNG continued to host various breweries and festivals alike SXSW, and quickly became a fan favorite within the local rock community and abroad. Their audience grew as they opened for bands such as High Reeper, Forming the Void or King Buffalo. Their upcoming, hotly anticipated album « Optical Delusions » is slated for a release in October 2020, with a pre-sale to start on July 2nd with Heavy Psych Sounds.
WARLUNG is:
George Baba – Guitar/Vocals
Philip Bennett – Guitar/Vocals
Chris Tamez – Bass
Ethan Tamez – Drums

WARLUNG & HPS RECORDS LINKS
Facebook⎜Bandcamp
HPS website⎜HPS Facebook⎜HPS Bandcamp