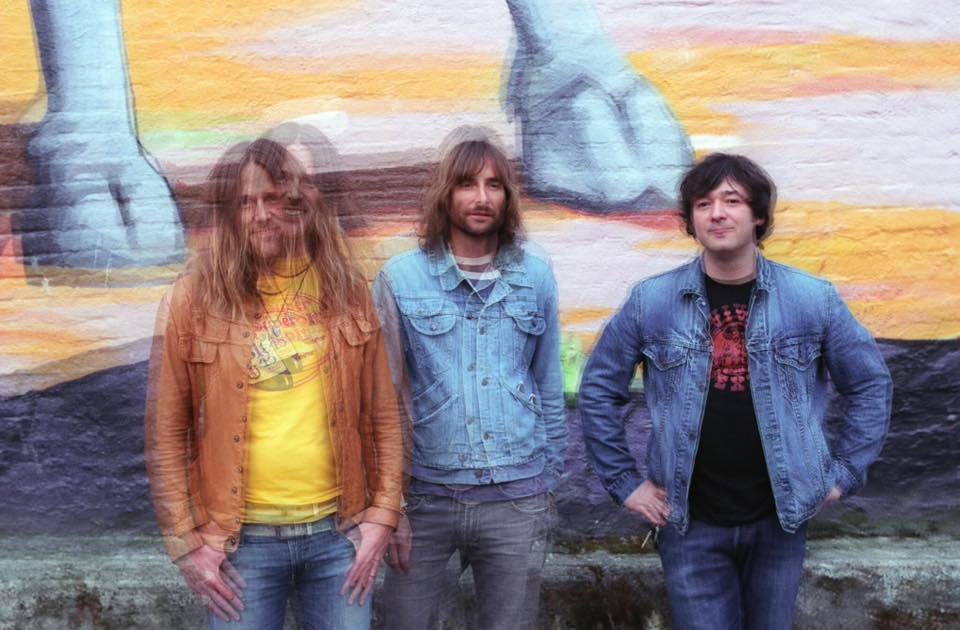 High-voltage Canadian hard rockers LA CHINGA ink deal to Ripple Music; new album to be released in 2021!
Ripple Music is thrilled to welcome Vancouver's hard rock power trio LA CHINGA to their eclectic roster, for the release of their new album in 2021. 

Pacific Northwest's wildest 70s-worshipping hard rock unit LA CHINGA bring more fire and fuzz to the Ripple Music catalogue, all set to release their fourth full-length on the mighty Californian label in 2021. Get ready to blow your speakers with the generous hooks, wicked psychedelic highlights and unequaled firepower of the three Vancouver gentlemen!

Ripple Music label head Todd Severin enthuses: « Having been a fan of these guys for years now, and having been blown away by their energy on the stage, it's needless to say I was thrilled when they jumped in and joined the Ripple family. Kick ass rock'n'roll is back! » The band adds: « We are so thrilled to be on Ripple Music, having been big fans of the music they have been cranking out! We are in the studio as I type this, working hard on our Ripple debut album. And we can't wait to put it out there on such a killer label!« 
LA CHINGA was formed in Vancouver, BC in 2012, although in reality it was conceived about a year earlier when bassist/vocalist Carl Spackler was surfing in SoCal and his chicano beach buddies kept hailing each other with the mysterious sentence: "La chingaaaaa!" We'll spare any sensitive unilingual anglophones the meaning; what matters is that Spackler's dream of a hard rock power trio built on erogenous funkadelic rhythms and a devotion to life's more sublime pleasures was now embodied inside a beautifully obscene two-word incantation.

Drummer/vocalist Jay Solyom and guitarist/vocalist Ben Yardley (also a noted professor of theremin) were conscripted shortly after, both veterans of Vancouver's notoriously dead-end music scene, both beautifully obscene in their own right. LA CHINGA's self-titled debut record was rushed out of a makeshift studio in 2013 on nothing but fumes and the liberating force of not giving a shit, landing like a hairball crossed with a stink bomb inside a world of yoga pant commerce, condo developments, and Macbook "musicians". This was a revolutionary act — or maybe a devolutionary one, at least. 'Freewheelin'' followed in 2016 on Detroit's Small Stone Records, and so did unhinged tours of Europe, more year-end accolades, festival slots (420 Fest, Sasquatch), and Spackler's continuing evolution as the Orson Welles of retard-o-tronic found footage scuzz. In late 2017, LA CHINGA entered Vancouver's fabled Warehouse studio with no-less-fabled producer Jamey Koch (DOA, Copyright, Tragically Hip) to record 'Beyond the Sky': 45 minutes of sublimely confident freedom rock, sometimes meaty and beaty, sometimes glam-handed, and occasionally even dirtbag pretty.

Now the boys have made the leap and signed with smoking' hot heavy rock label Ripple Music. They are currently writing their next slab of riffs for their debut on one of the premier underground rock labels going! This is how it feels to get chinga'd, amigos. Surf's up.
More details about LA CHINGA's new album coming soon, stay tuned!
LA CHINGA are: Carl Spackler – Bass, Vocals
Ben Yardley – Guitars, Vocals
Jason Solyom – Drums

LA CHINGA LINKS
Facebook | Bandcamp | Twitter
RIPPLE MUSIC LINKS
Website⎪Facebook⎪Bandcamp⎪Instagram