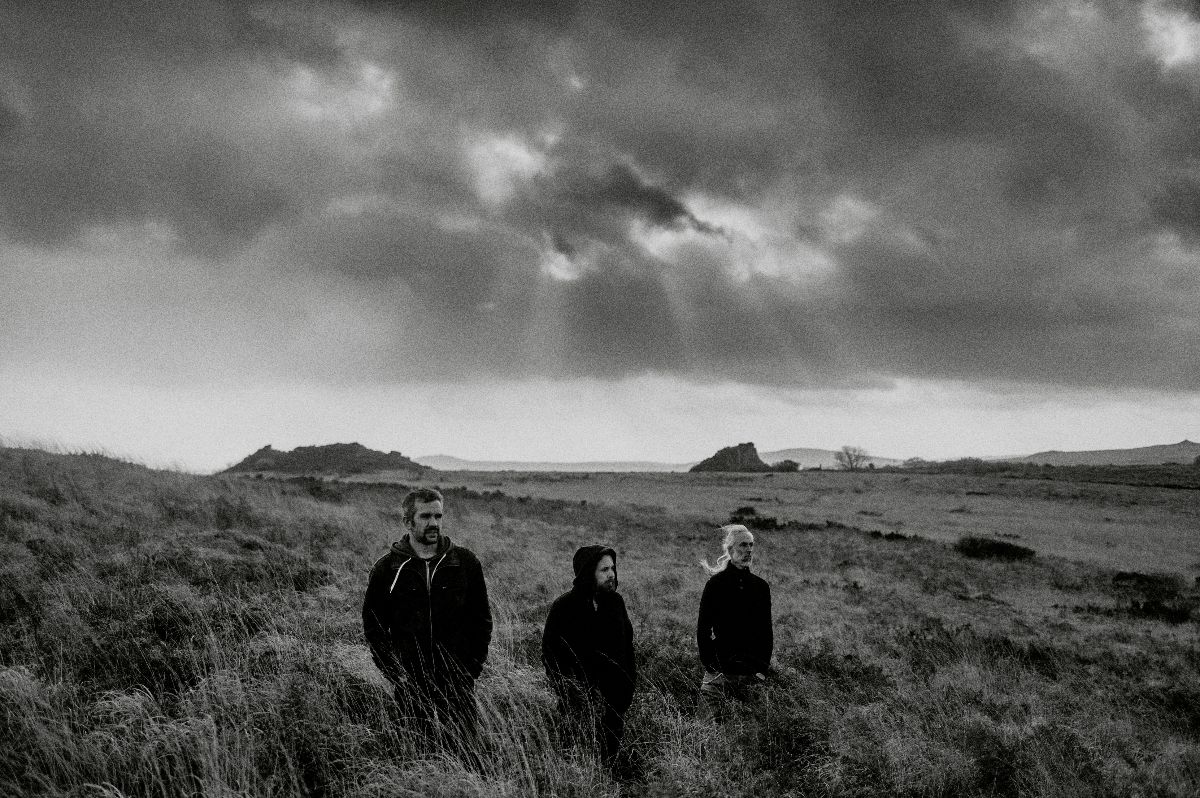 Apocalyptic sludge trio STONEBIRDS premiere « Stay Clean » video off new album 'Collapse and Fail', out on july 24th via on Ripple Music
Britanny's sludge and post-doom trio STONEBIRDS unleash a dark and aesthetic video for « Stay Clean », the new single taken from their upcoming album 'Collapse and Fail', due out July 24th via Ripple Music. An apocalyptic journey that feels closer than ever…

STONEBIRDS tell us more about this new single: « Stay Clean is a song that we're really proud of, as we managed to put a lot of things we like in it without making it sounds wobbly. You can find a lot of energy and aggressiveness here, but also catchy melodies. It's the kind of song that almost writes itself on its own. »
Watch « Stay Clean » video on Heavy Blog Is Heavy
With 'Collapse and Fail', STONEBIRDS deliver their darkest album to date — wilder, gloomier and more radical than ever. If their previous records resonated like a distress call from the planet, this third full-length is an excruciating piece of hopelessness that depicts the horror we're collectively facing.
Throughout forty minutes of sharp-edged sludge and post-metal hopelessness, the trio delivers a complex, masterfully brutal, yet at times ethereal piece of music, letting their sorrowful vision echo a dismal collective fate. It's too late, and all that is left is a burning violence.
New album « Collapse and Fail »
Out July 24th on Ripple Music
European preorder // North American preorder
STONEBIRDS is a French trio formed in 2008 and based in Central Britanny, a land that  has never stopped inspiring their songwriting and distinctive sound. Abandoned villages and inhabitants, all left behind by modern economy, ghostly places haunted both by ancient tales and contemporary rural distress, oppressive dampness, stormy light… These images are nourishing an anguished and tormented doom metal, giving birth to 2015's debut album 'Into The Fog… And The Filthy Air'. This record saw the band making their own way in between sludge, psychedelic/prog rock and post-metal — a feeling confirmed with its 2017 follow-up 'Time'. This sophomore album is more radical, contrasted, alternating massive metal riffs and light-infused arpeggios, all drenched in poisonous reverb. Drawing its luminous heaviness from Yob and Cult Of Luna, the Breton trio won over sludge and doom fans by playing prestigious Hellfest, Motocultor and supporting the likes of Ufomammut, Mars Red Sky, Glowsun or Alunah.  
STONEBIRDS LINKS
Facebook⎪Bandcamp⎪Instagram
RIPPLE MUSIC LINKS
Website⎪Facebook⎪Bandcamp⎪Twitter