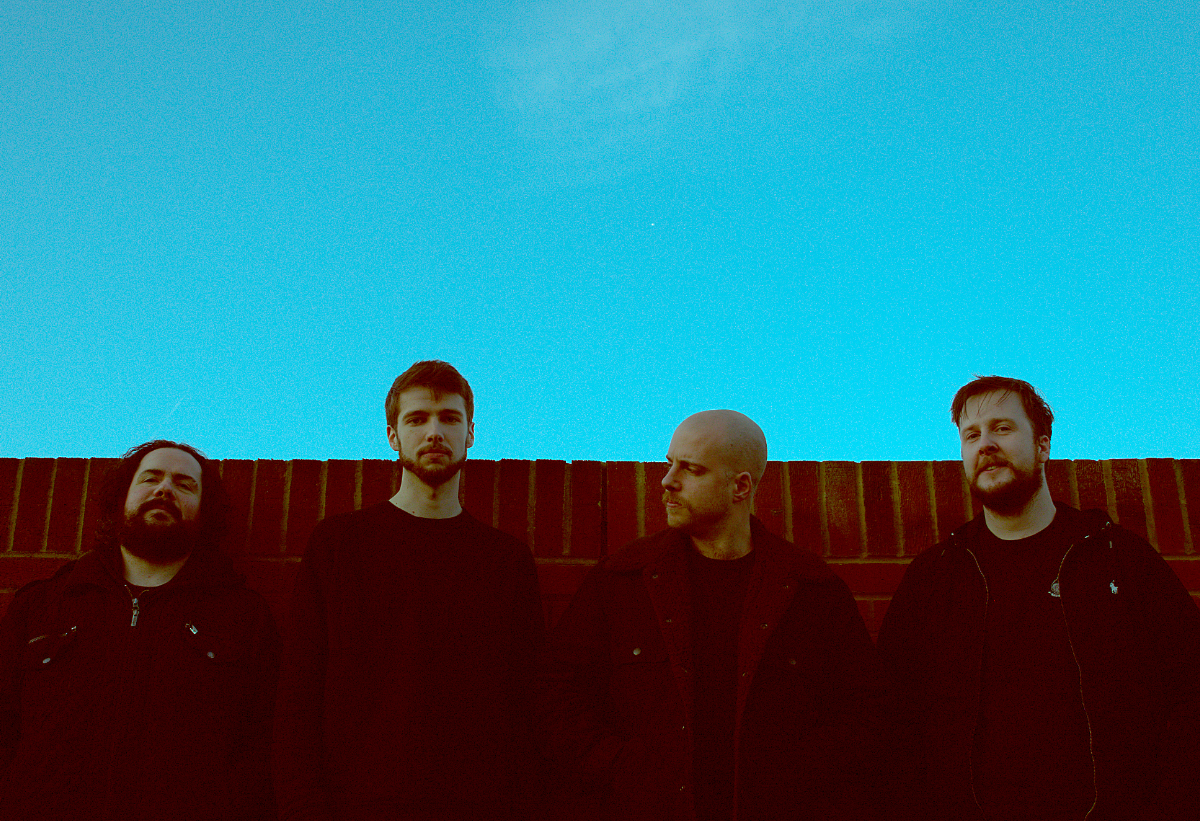 Psych prog goldsmiths ELEPHANT TREE share third single « EXit The Soul » via The Obelisk; 'Habits' out April 24th on Holy Roar Records.
London progressive psych goldsmiths ELEPHANT TREE share a third excerpt taken from their majestic third album 'Habits', landing this April 24th on Holy Roar Records. 

« Habits is a sure-fire, no-question contender for the best heavy rock album of 2020 (…). Emerging as they have from a hyper-crowded London and UK scene, with the advent of Habits, they stand among the most essential underground heavy bands currently active. » says The Obelisk.

As shown by both previous singles « Sails » and « Birds« , new album 'Habits' is a decisive turning point in ELEPHANT TREE's ascension to the sonic firmament.  Elements of a heavy Pink Floyd, Melvins, and Deftones seamlessly combine with exhilarating effect, producing a shoegazing, emotion-driven journey enhanced by their crystalline vocals. This is next-generation heavy, and you are more than welcome to join this exquisite sonic venture.
Reach doom firmament with « Exit The Soul« 
Early 2019 saw the band enter The Church Studios again to deliver their third album 'Habits', with engineer and producer Riley MacIntyre (The Horrors, Thurston Moore, Adele) at the helm. 'Habits' is an introspective look at the patterns and experiences that make us human — an ambitious, emotion-driven journey made of spacious yet heavy-as-ever soundscapes, all softly wrapped in Jack Townley and Peter Holland's enchanting vocals. 
New album 'Habits'
Out April 24th on Holy Roar Records
Preorder
ELEPHANT TREE have spent the past five years delivering their heavy, melodic sound to audiences across the UK, Europe and the USA, with their 2016 self-titled album winning praise from critics and fans alike. These champions of the underground have delivered perhaps their most cohesive record yet, a scintillating blur of prog, psych, and melodic heavy rock. Opening on a hazy note of foreboding dread on « Wake.Repeat (Intro) », the band explode into life soon after and rarely let up.
Every aspect of their previously established sound has been amplified to 11 and fine tuned to perfection — the heavy, driving, groove holds a more calculated rhythmic swing counterbalanced with leads that hold a soberingly clear gentleness. This is all tied together with vocals that possess a charming hedonism to their timbre, which is sure to win over the lush in all of us. The union of sonic density and yearning is captured wonderfully, thanks in no small part to the bands production choice of The Church Studios (U2, Nick Cave, The Jesus and Mary Chain and Adele amongst others). Elements of a heavy Pink Floyd, Melvins, and Deftones all combine with exhilarating effect, cementing the status of this group who have already sold tens of thousands of records and streams into the millions.
Album highlights « Sails », « Bird » and « Wasted » contain choruses built for big rooms and song arrangements that Billy Corgan himself would be envious of, where « Fall Chorus » and closer « Broken Nails » allow the aforementioned haze to simmer with crystalline beauty. If there's any justice, 2020 will be the year ELEPHANT TREE bloom out of best kept underground secret into a household name.
ELEPHANT TREE LINKS
Facebook⎪Bandcamp | Instagram 

HOLY ROAR RECORDS LINKS
Facebook⎪Website