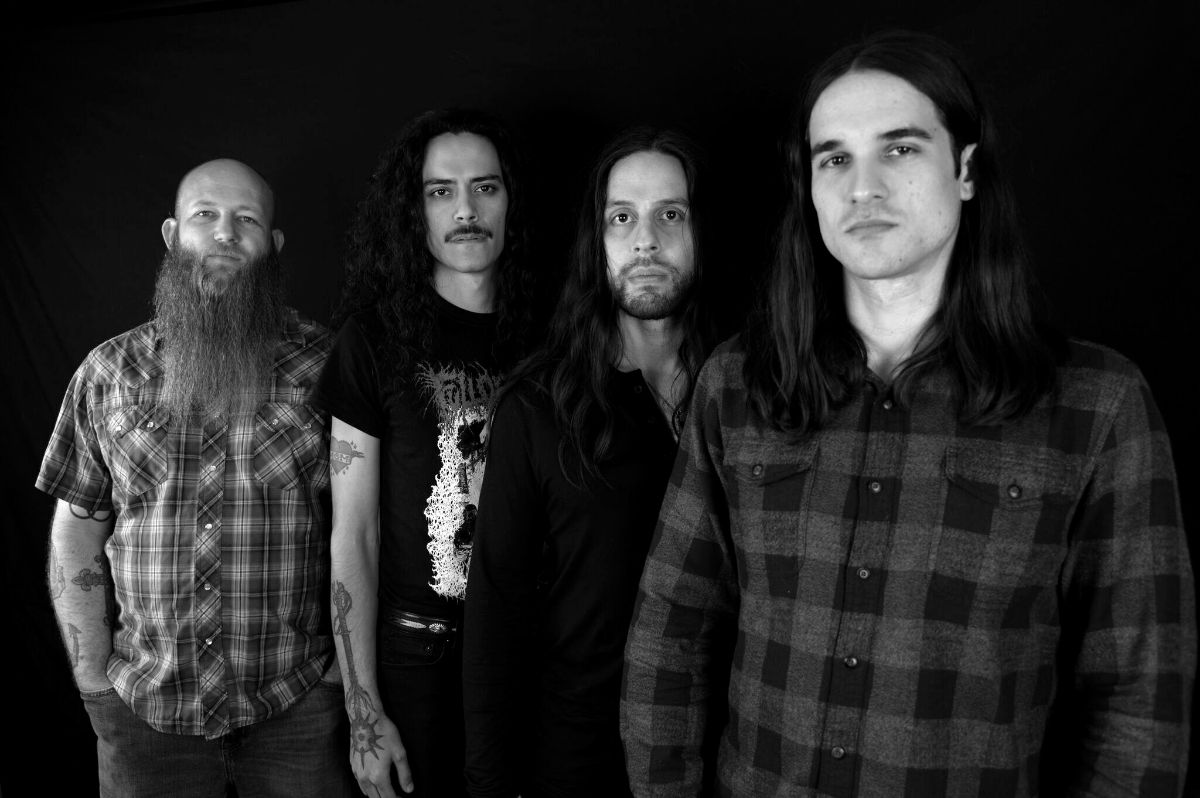 Progressive doom voyagers FORMING THE VOID premiere new single via Metal Insider ; new album 'Reverie' due out May 8th on Ripple Music!
Louisiana-based astral doom purveyors FORMING THE VOID are ready to release their fourth album 'Reverie' this May 8th on Ripple Music! Enter another sonic dimension with first single « Trace The Omen » exclusively via Metal Insider.

FORMING THE VOID's new single « Trace The Omen » is a divine ode to modern psychedelia, weaving its way through your subconscious with its alluring and highly resonating Eastern-infused melodies, and a slow, fuzzed-out buildup. If you weren't familiar with FTV's progressive and above all expansive brand of heavy, then this is an official invitation. 
Stream mind-bending new single « Trace The Omen »
« Trace the Omen was an esoteric one to write and record. With the atmospheric songs we go deep into exploring sounds, layers and dynamics to create a mystical vibe and cosmic energy flow. Hope everyone enjoys it! » the band comments. With fourth full-length 'Reverie', FORMING THE VOID seeks to further explore aspects of the sound they've shaped on their previous outings, guided by a desire to strike a balance between organic and intentional. The result is an album that reaches new levels of refined depth, mystical energy and cosmic transcendence.

'Reverie' is out on May 8th through Ripple Music on coloured and black vinyl, CD and digital. You can preorder it right now from North America and Europe/rest of the world.
FORMING THE VOID 'Reverie'
Out May 8th on Ripple Music
TRACK LISTING:
1. Sage
2. Onward Through The Haze
3. Trace The Omen
4. Manifest
5. Electric Hive
6. Ancient Satellite
7. The Ending Cometh  
You're a celestial traveler powering through the blinding tunnel of light into the next world, and interdimensional shamanic sludge rockers FORMING THE VOID are with you to provide an ecstatic trip of atmospheric wonder and psychedelia as you cross the barriers of space and time.FORMING THE VOID invoke the progressive and heavy tendencies of Mastodon and Torche, the psychedelic and soaring melodies of Pink Floyd, and the rolling confidence of Soundgarden. With swamp mud stuck to their feet as they trudge forth from South Central Louisiana, they aren't afraid to slow things to a crawl, a welcome approach as shown by their last effort 'Rift' topping the Doom Charts at its arrival.

No strangers to the road, FORMING THE VOID have crossed the US alongside Truckfighters, Church of Misery, Kings Destroy, Gozu and Howling Giant. This summer sees them voyage to Europe to hit the road with Spaceslug. Their otherworldly sound has earned them spots on large festivals such as Psycho Las Vegas, Denver's Electric Funeral Fest, Stoner Daze and Stoner Jam at SXSW, Maryland Doom Fest, and Descendants of Crom. Theyare now ready to release their new album 'Reverie' on May 8th via Ripple Music.
FORMING THE VOID LINKS
Website | Facebook⎪Bandcamp

RIPPLE MUSIC LINKS
Website⎪Facebook⎪Bandcamp