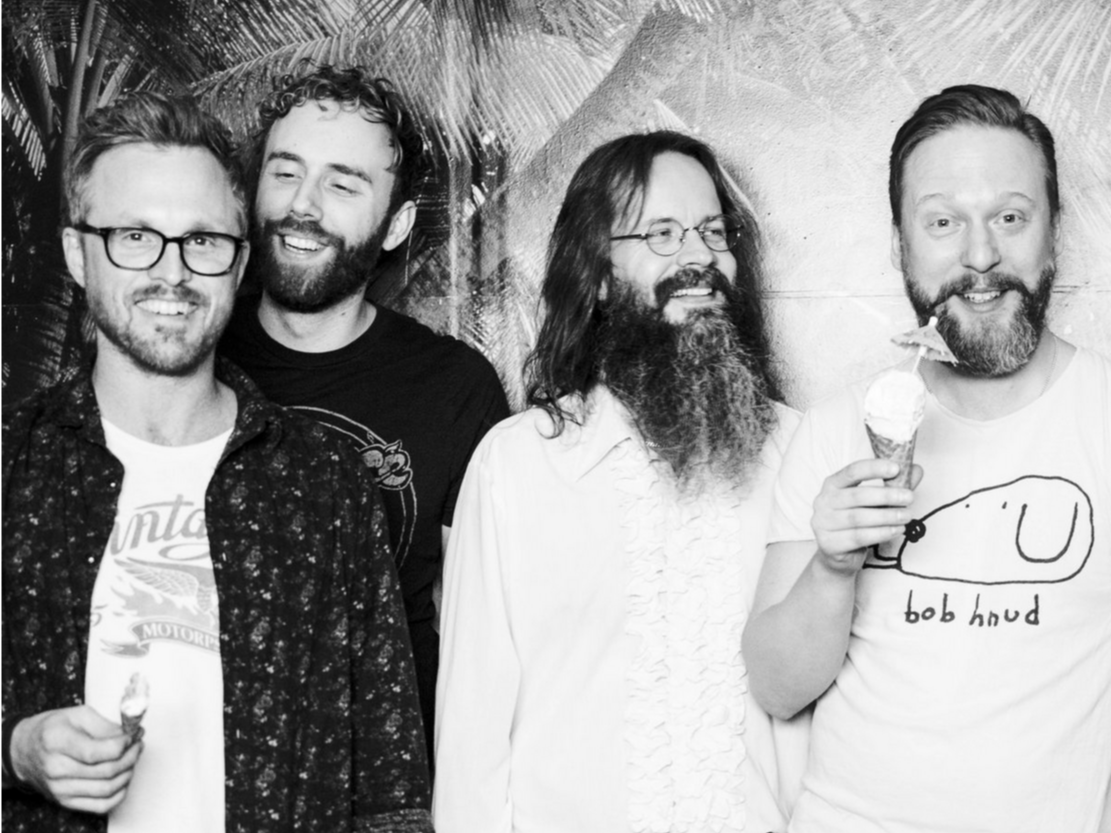 Stoner rock pioneers LOWRIDER share brand new album 'Refractions' in its entirety; out February 21st on Blues Funeral Recordings.
Twenty years after their unforgettable debut 'Ode To Io', Sweden's stoner rock masters LOWRIDER finally unveil their long-awaited sophomore full-length in its entirety! 'Refractions' comes out on February 21st through Blues Funeral Recordings, stream it in full now via Everything Is Noise and Visions Magazin!

Two decades have seemed like a lifetime to stoner rock fans across the globe, given that LOWRIDER's stellar 2000 debut 'Ode To Io' is unanimously considered as a landmark album of the genre. As a matter of fact, new album 'Refractions' is indeed the work of lifetime, but while you'll instantly recognize their sound imprint when pushing 'play', their creative substance has been enhanced and refined to the point they've crafted yet another instant classic for the ages. Sounding fresh as ever, 'Refractions' is everything stoner rock needs in 2020: an ambitious, high-class record filled with the biggest hooks you'd expect from the Swedish masters, rumbling grooves, and a jaw-dropping performance from frontman Peder Bergstrand on vocals. 
Enjoy Lowrider's grand return with new album « Refractions« 
"Complete beauty wrapped up in six songs." The Sludgelord
"Then and now, it is an elite class to which Lowrider's work belongs." The Obelisk 
"Lowrider may have delivered the Stoner Metal album of the year." Outlaws Of The Sun 
« It's as if their take on stoner rock has advanced and they have uncovered a new side of the genre. » 
Metal Injection
"This is truly great music for the ages, recorded and distilled by a band that is seemingly inured against the passage of time." Sentinel Daily 
LOWRIDER 'Refractions'
Out February 21st on Blues Funeral Recordings
PREORDER NOW
As the preeminent band out of the gate in the late 90s post-Kyuss wake, LOWRIDER's debut EP and seminal album 'Ode to Io' were foundational slabs at the dawn of stoner rock. The swinging metal offshoot grew quickly into a worldwide phenomenon, with LOWRIDER established as one of its undeniable trailblazers. Following those early releases with a handful of compilation and soundtrack appearances and a period of relative inactivity, the band re-emerged at DesertFest Berlin in 2013. They've since blown minds at Hellfest, Keep it Low, DesertFest London and Belgium, Stoned from the Underground and Up in Smoke, and issued expanded remastered versions of their original records. All that was left was to give the world something new.

New album 'Refractions' explodes with all the churning fuzz and expansive riff-heaviness for which the band are beloved, shot through with re-energized purpose and maturity. The grooves swing, the bottom end rumbles, and the melodies growl and soar, delivering at last on LOWRIDER's longing-to-be-fulfilled promise. 'Refractions' will be released on digital, CD and LP from Blues Funeral Recordings on February 21st. To celebrate the release of this new landmark record, LOWRIDER will perform at both Desertfest London and Berlin this May.

LOWRIDER is:
Bass, Guitar, Vocals – Peder Bergstrand
Lead Guitar, Vocals – Ola Hellquist
Guitar – Niclas Stalfors
Drums – Andreas Eriksson

LOWRIDER LINKS: Facebook⎮Instagram
BLUES FUNERAL RECORDINGS LINKS: Website⎮Facebook