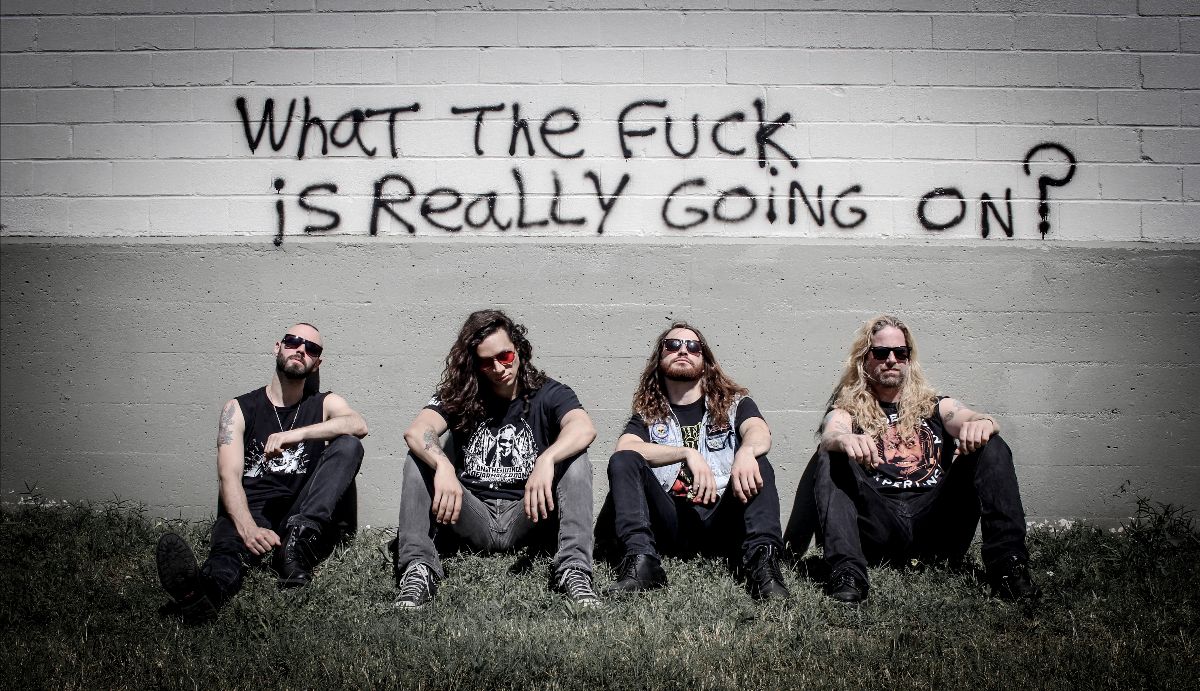 L.A hard-hitting rockers VOID VATOR share rip-roaring album 'Stranded' via Metal Injection ; out this Friday on Ripple Music
Los Angeles one and only VOID VATOR share their debut album 'Stranded' in its entirety via Metal Injection today, before its release this November 22nd on Ripple Music. Metal up with VV's sharp and stomp-inducing tunes now!

« One of the most exciting bands in rock right now. (…) The tracks on their latest offering, Stranded are full of energy and life, they are driving and fascinating, and they constantly push the band to new heights. They clearly want it, and they want it bad. (…) Void Vator at their finest is rip roaring rock and roll that understands the magic of the genre » says Matt Bacon from Two Guys Metal Review.
Let there be maximum voltage with 'Stranded' NOW
VOID VATOR position themselves as worthy heirs of the New Wave of Traditional American Heavy Metal with eight blistering and massive tracks. Counting on Bill Metoyer's production skills (Slayer, Body Count), the L.A. four-piece is delivering a sharp, pedal-to-the-metal brand of heavy. 'Stranded' is filled with impeccable hooks and driven by a contagious energy that will make any decent human headbang to death, the 'metal up your ass' way.

'Stranded' was initially recorded and self-released as a digital six-track earlier this year. VOID VATOR inked a deal with Ripple Music and will release it as a full-length with two new songs and a new track listing on November 22nd.
VOID VATOR Debut album 'Stranded'
Out November 22nd on Ripple Music
PREORDER
Los Angeles-based hard-rock/heavy metal VOID VATOR are striking since 2014, and have quickly developed a reputation as a take-no-prisoners live act. They collaborated with Grammy nominated producer Ulrich Wild (Pantera, Deftones, Metalocalypse) on their 2017 debut EP "Dehumanized" on WURMgroup. Void Vator dove back into the studio with world renowned producer Bill Metoyer (Slayer, DRI, Body Count) to record their 6-track self-released EP « Stranded ». Eager to once more take to the wicked ways of the road, the « Skeleton Crew » tour will take Void Vator further than ever before, spanning a full month and reaching out to northeastern US cities including NYC, Boston, and New Haven.  
VOID VATOR LINKS
Website | Facebook⎪Bandcamp⎪Ripple Music