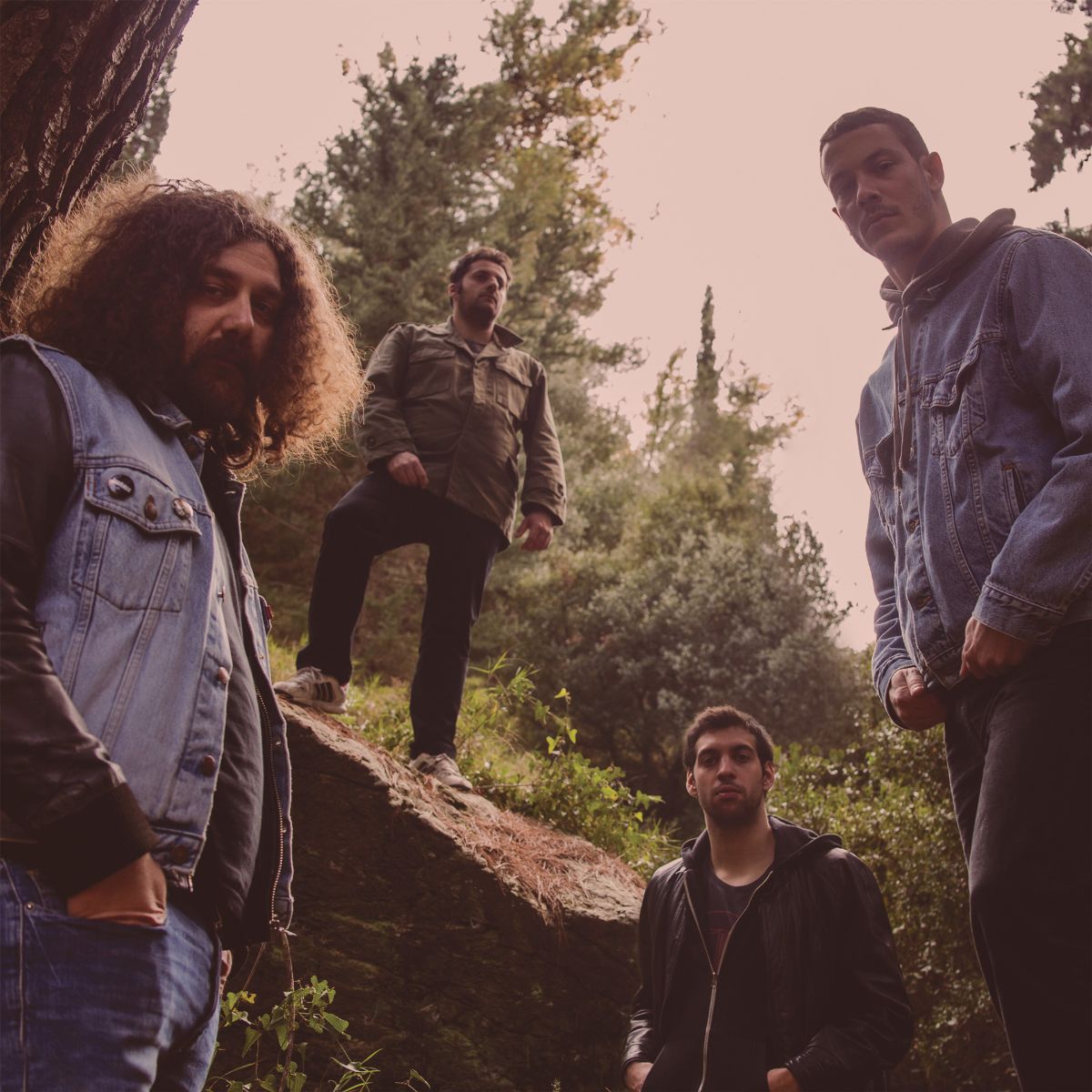 Greek proto-doom unit B.U.S. shares intoxicating « Fallen » video off debut LP; to be reissued on Heavy Psych Sounds.
Athens proto-doom unit B.U.S. unveil a vintage-looking second video taken from their debut album 'The Unknown Secretary', to be reissued on Heavy Psych Sounds this October 8th. Watch « Fallen » over at Metal Insider website!
In the beginning, there was chaos… A while later in the Heavens, where angels reigned, there was once held a great symposium, a glorious feast. Everyone was happy and having a great time, until Lucifer, fairest and mightiest of all the angels, brought in suspicious and strange substances, offering them freely with both hands for everyone to take. All were fooled by the Ancient Serpent, starting to misbehave and act in contradiction to the Heavenly Laws. The Almighty God, enraged upon learning about the mutiny, threw everyone down on earth to suffer eternally in hunger, ugliness and desperation.
Vulnerable now to each and every temptation, they are ready to perpetuate Good and Evil, while building their new earthly Kingdom in any way they can. Angelic chants, Demon's screams, witches dancing and woeful mortal suffering are recounted in this album's songs, embellished with mesmerizing hymns and sharp riffs. Chaos is always close and all that remains is the human revolution against the forces of evil. Battlefields of Satan's servants, witch-hunt for our ways, face of reality and eat TV today. Lucifer, Forever Grey…
Watch new video « Fallen » on Metal Insider
B.U.S. debut album « The Unknown Secretary » comes to further unsettle the turbulent waves of music and burn its own mark in history. Today, five years after its original release, Heavy Psych Sounds reissue this retro gem on various colored vinyl formats and CD. Watch their latest video for « Don't Fear Your Demon » at this location.
B.U.S. « The Unknow Secretary » LP reissue
Out October 8th on Heavy Psych Sounds
TRACKLIST
SIDE A
A1 Fallen – 3:33
A2 Masteroid – 4:45
A3 New Black Volume – 4:53
A4 Forever Grey – 3:28
A5 Don't Fear Your Demon – 5:04
SIDE B
B1 Rockerbus – 7:38
B2 Withered Thorn – 4:49
B3 Over The Hills – 4:56
B4 Jimi – 5:20
Bus The Unknown Secretary is a heavy rock four-piece hailing from Athens, Greece, simply known as B.U.S. The band formed in 2011 and have since released two EP's and two full-length: "The Impious Tapes" EP (2014) and "The Cross" EP (2014), followed by "The Unknown Secretary" LP (2016) and "Never Decide" LP, released back in March 2019. B.U.S. are heavily inspired by artists such as The Who, Alice Cooper, Sex Pistols, King Diamond, Kyuss, Nirvana and many more. The band incorporates all these influences into a deeply unique and personal style, creating a genuinely special musical identity.
Over the course of the past decade, B.U.S have toured extensively across Greece and other European countries such as Italy, Austria, Czech Republic, Germany, Serbia, and Bulgaria. They also performed special slots as an opening act for Uncle Acid & The Deadbeats and Blood Ceremony, as well as for Orchid, and also appeared at Desertfest Athens in 2017. B.U.S. is:
Bill Politis — Vocals & Guitars
Dimitris Papavasileiou — Bass
Aris Fasoulis — Drums
Fotis Kolokithas — Guitars
B.U.S. links
Facebook⎪Bandcamp⎪Instagram
HEAVY PSYCH SOUNDS links
Website⎜Facebook⎜Bandcamp⎜Instagram⎜Youtube