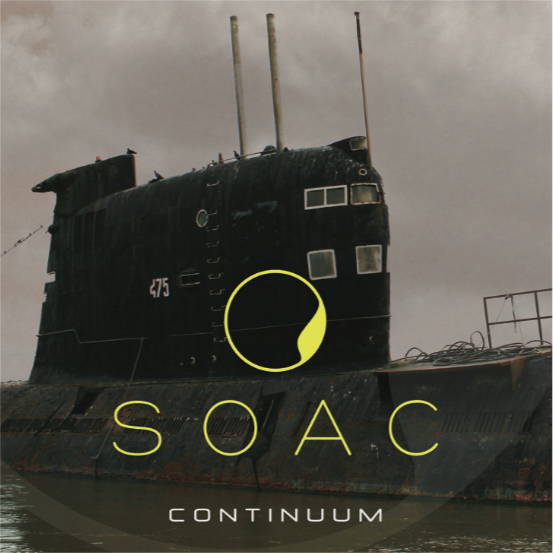 Instrumental rock titans SONS OF ALPHA CENTAURI unveil new song off upcoming album « Continuum » out June 1st ; pre-orders start today!
US instrumental prog rockers SONS OF ALPHA CENTAURI return after a decade-long hiatus with their hotly anticipated second full-length « Continuum » this June 1st. First single « Io » is streaming right now on Youtube, pre-orders for the album start today.
Watch the video for SOAC's new single « Io » HERE
Entitled 'Io', this ambient post metal journey is a progressive and introspective 4:30 minute epic seamlessly progresses from a spaced out bass and ambient electronic synth to a mesmerising hypnotic climax! The single is accompanied by a video of the band in their natural habitat on the coast of Kent, UK their rehearsal warehouse and is interspersed with plenty of idiosyncrasies and footage one would expect from the debut video from SONS OF ALPHA CENTAURI.
Covering the four elements of fire, earth, water and air the band have embodied this tracks as the first insight into the new album majestically mixed and produced by Aaron Harris of ISIS and Palms.
The trance-like pulse of the single is powered by the intelligent heartfelt basslines of Hannon, the ambience of 'Io' lays a foundation for atmospheric arpeggios that flourish into a wall of immense distorted guitars and countering alluring harmonies from King.
« Continuum » will be released on multiple color limited edition heavy vinyl. Pre-orders for the vinyl are available at H42 Records (https://www.h42records.com) and digitally on iTunes at 14 May 2018. 'Io' by SONS OF ALPHA CENTAURI can be purchased now from all good digital streaming and download outlets.
SONS OF ALPHA CENTAURI « Continuum »
Out June 1st on H42 Records (world) / Cobraside (US/Canada)Vinyl preorder start now at H42 Records // Digital pre-orders also available from iTunes
SOAC IS
Marlon King – Guitars
Nick Hannon – Bass
Stevie B. – Drums
Blake – Textures
SOAC LINKS
Facebook⎜Twitter⎜Bandcamp⎜Website